Non-credit Courses
(After School Program)
Time: 6:00 PM - 7:00 PM, every Tuesday
Date: September 6th to November 8th, 2022
Registration fee: $50/person
Time: 6:00 PM - 7:00 PM, every Wednesday
Date: September 7th to November 9th, 2022
Registration fee: $50/person
**To complete registration, please fill out the registration form (links found above) for the class you wish to take and mail it with a check for $50 made out to Troy University Foundation to the mailing address found below. Once we receive your form and check, we will send you a Zoom link for the class. If you have any questions about registration, please contact us at chinesecultureclub@troy.edu or call us at 334-808-6514 or 334-808-6544.

Chinese Culture Club - Troy University
023 John Robert Lewis Hall
Troy, AL 36082
Credit Courses
Chinese Credit Courses (3 credits) Offered by Troy University:
Introductory Chinese I
Introductory Chinese II
Intermediate Chinese I
Intermediate Chinese II
Independent Study
Chinese Culture and Civilization
Why Study Chinese?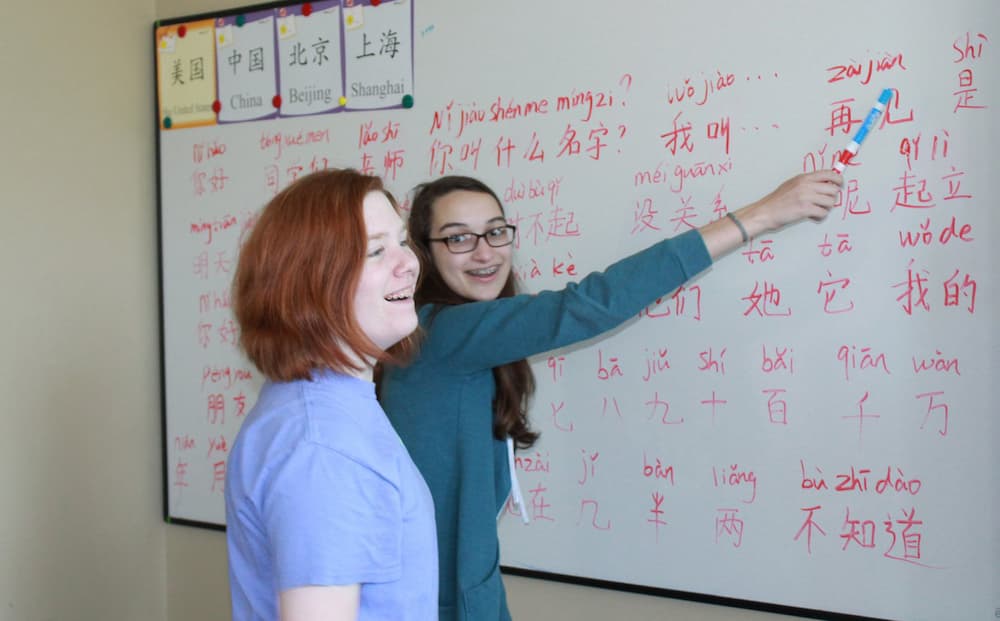 A Global Perspective
There are 320 million people in the United States and 90% of Americans don't speak a second language.
There are an estimated 400 million English language learners. This is more than the entire population of the United States.
Chinese is Important for Your Career
International businesses prefer to hire people who speak more than one language. China has become a huge market, and business leaders are looking for people who can speak Chinese and operate successfully in a Chinese cultural context.
Knowing Chinese may give you an edge when competing for an important position.
China will play a major role in world affairs in the future. As China now has opened up to the West, there are opportunities for employment in all areas.
China is a wonderful country in which to teach English while developing your language and cultural skills. The experience is great, and it's something you will never forget.
Some Surprising Facts
Currently about one fifth of the global population speak Mandarin Chinese .
Each year more and more students around the world whose mother tongue is not Mandarin are studying it with enthusiasm and success. If they all can learn it, so can you!
The study of Chinese literature and culture will help you bridge the cultural gap, better understand your Chinese counterparts, and create a platform of knowledge and understanding with them that is crucial for effective communication.
China is one of the world's oldest and richest continuous cultures, over 5000 years old.
China is the most populous nation in the world, with 1.28 billion people.
One fifth of the planet speaks Chinese. Mandarin Chinese is the mother tongue of over 873 million people, making it the most widely spoken first language in the world.
Mandarin Chinese is also spoken in the important and influential Chinese communities of Indonesia, Thailand, Malaysia, Singapore, Brunei, the Philippines, and Mongolia.
China is the second largest economy in the world.
China is one of largest trading partners of the United States.
Many US companies do business in China and have long-term investments there.