Chinese Culture Club (Triple C)
Welcome to the Triple C activities. Triple C cultural activities are provided by the Center for International Languages & Cultures (CILC). In ten weeks, we will presenting various aspects of Chinese culture. The events are free and open to the public. The following are the activities for the Spring Semester of 2022.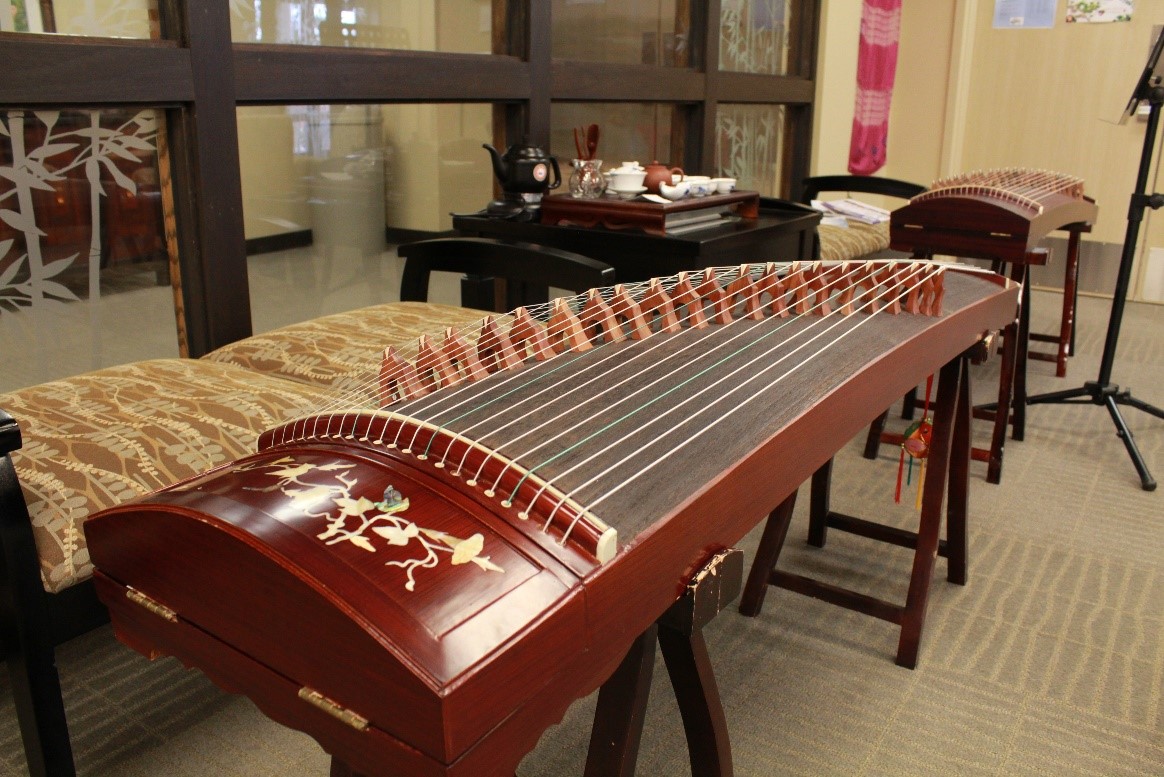 Time: 6:00 p.m. - 7:00 p.m. CST
Location: 014 John Robert Lewis Hall, Troy University
No registration fee
---
Fall 2022 Schedule (Tea Talk)
Chinese Bracelets were originated from the Neolithic era. They were use as means to exorcise devils, pray for good luck, or jewelries. Bracelets are made in many kinds of materials such as gold, silver, jade, or even colorful strings. Learning how to make bracelets is a fun and easy activity.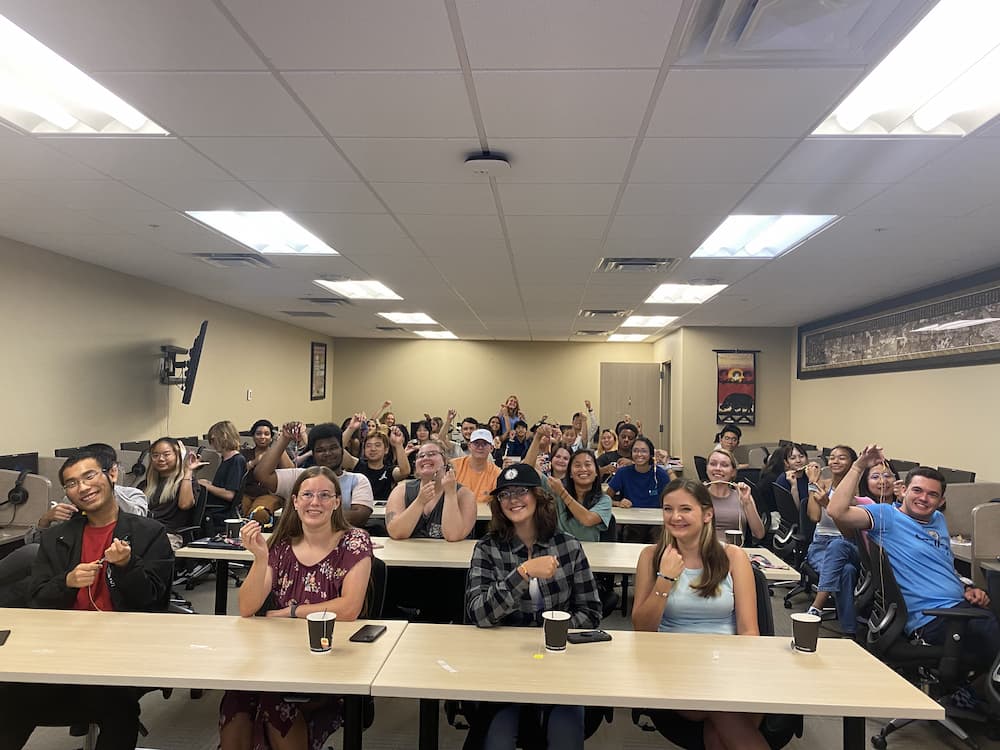 Presenter: Ms. Chau Luu (Lilly) & Ms. Duolinna
When: Tuesday, September 6th 6:00-7:00 pm CST
Mid-Autumn is the second most important festival in Chinese culture, following Lunar New Year. It is a very meaningful day on which family gather and celebrate it by having mooncakes and warm tea. It is widely celebrate in East and Southeast Asian countries.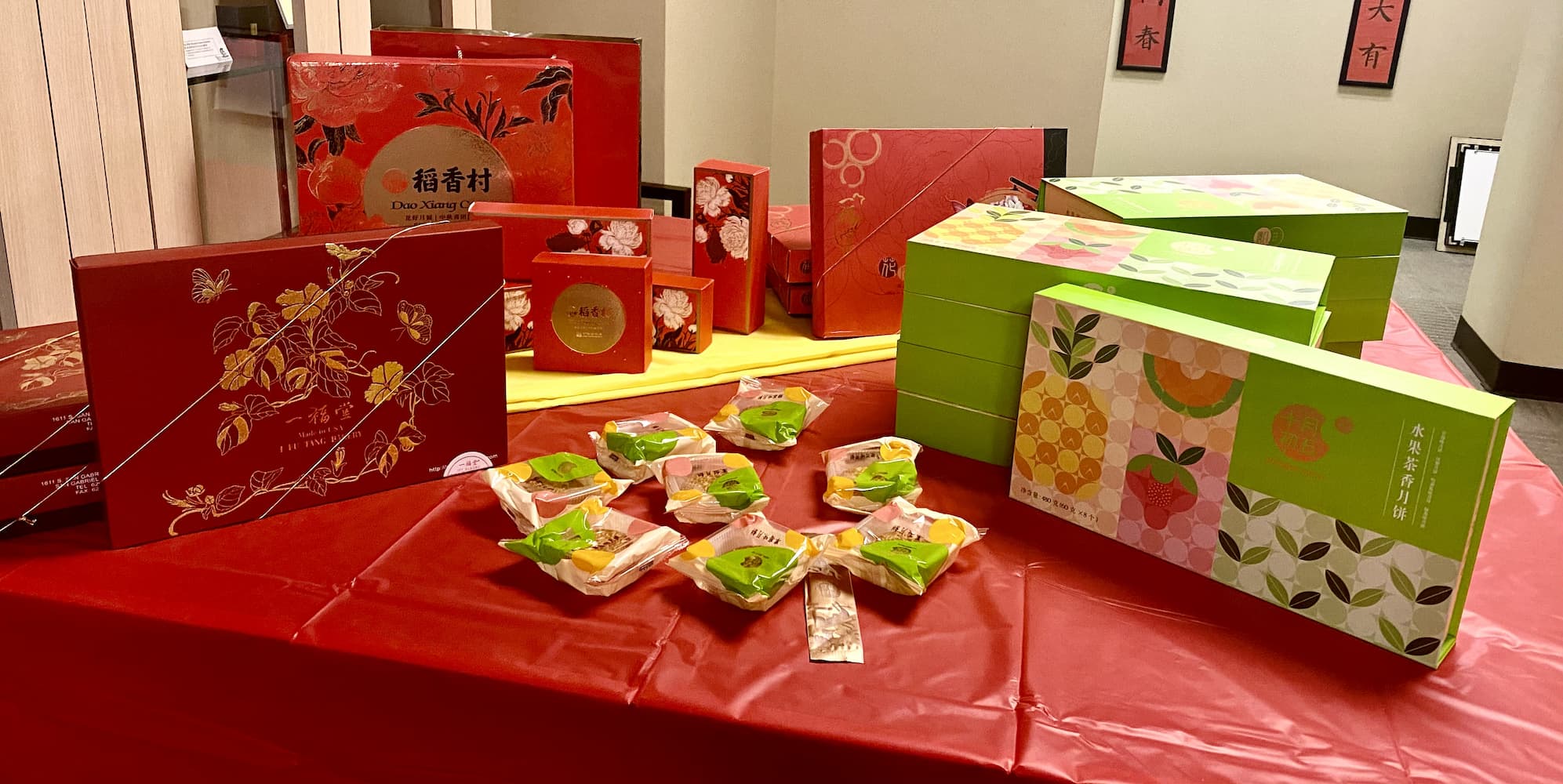 Presenter: Mr. Austin Deal
When: Tuesday, September 13th 6:00 - 7:00 pm CST
Chinese tea culture has physical components including the background of tea farming, brewing, serving, consumption, arts, and the tea ceremony. The culture of tea also encompasses symbolic, spiritual, religious, psychological, and social elements. For more than 4,000 years, tea has been a part of China, and it still has an impact on the people and the country today.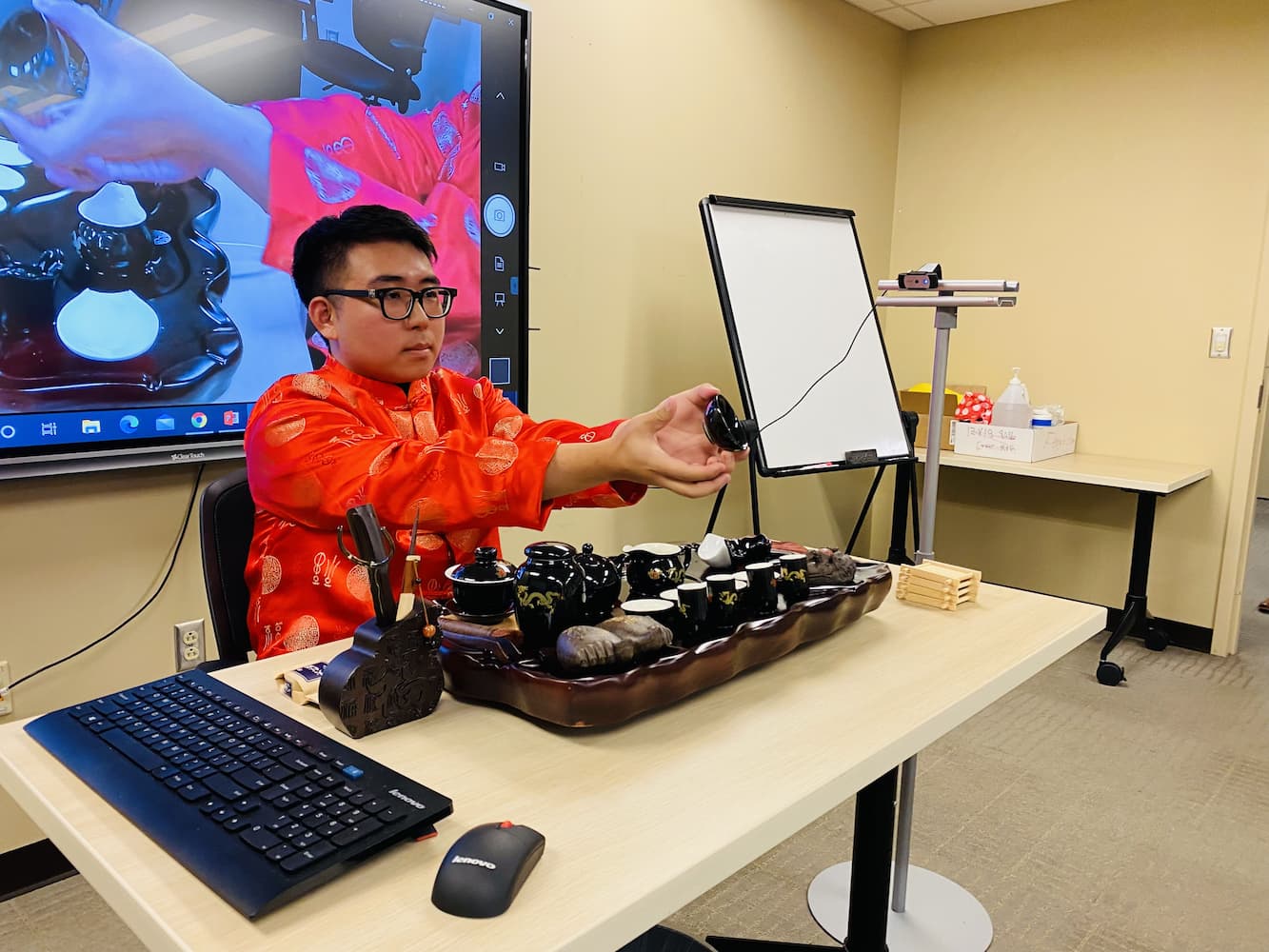 Paper cutting is a Chinese traditional artwork that started during han Dynasty, roughly fourth century. Using colorful paper, especially red, to create different beautiful patterns, people can use them for decoration, or entertainment. It impacted not only on Chinese culture, but also other Asian counties.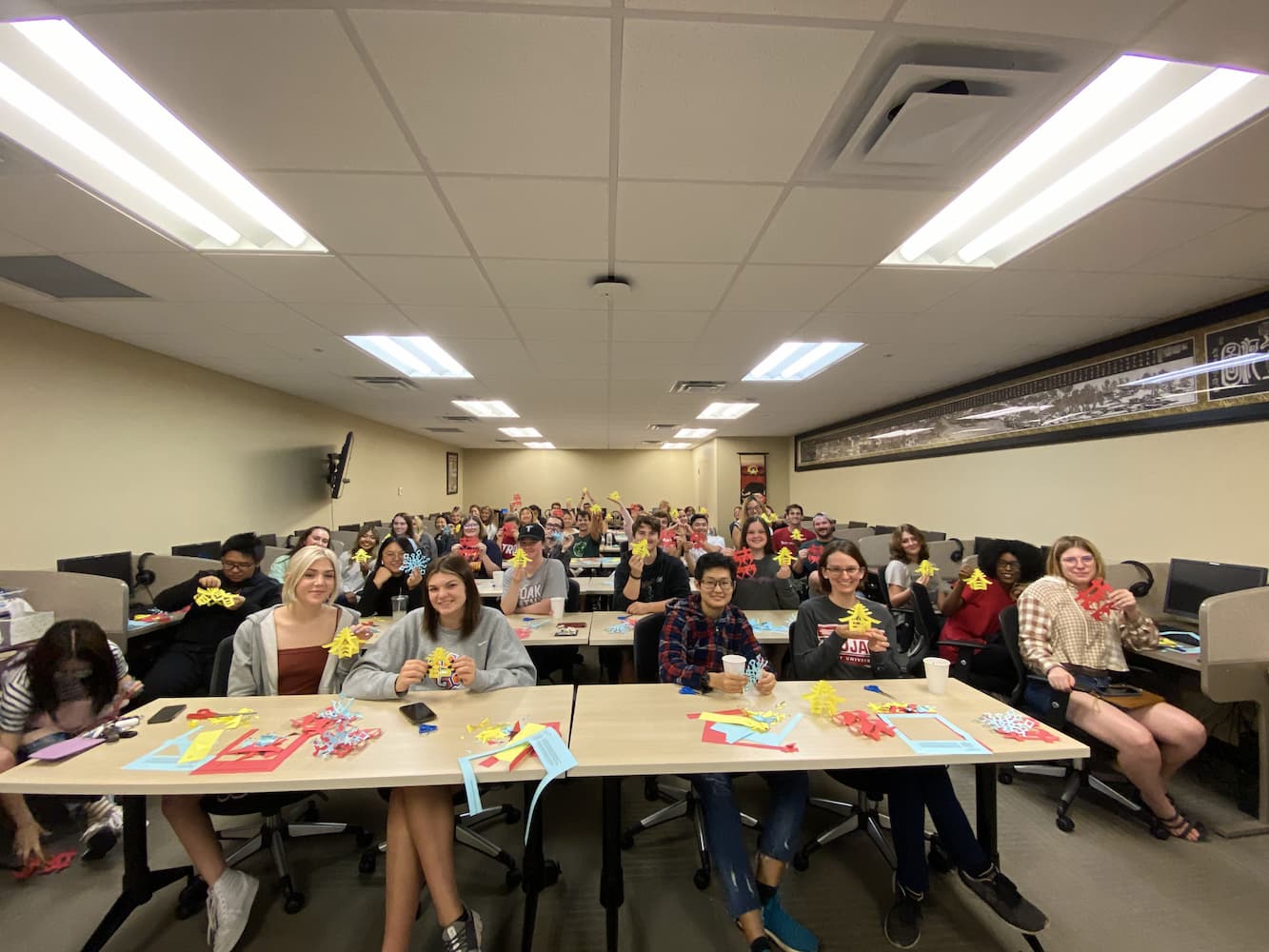 Chinese White and Blue porcelain plates was first created back in 14th century in China. Chinese potters began crafting items from a native white clay called Kaolin/Gaolin. Once hardened, the items were hand-painted with designs using blue cobalt pigment, coated with a clear glaze, and then fired under an extremely hot temperature. As of today, blue and white porcelain ware continues t be widely produced in China, and carries strong association with the Chinese culture.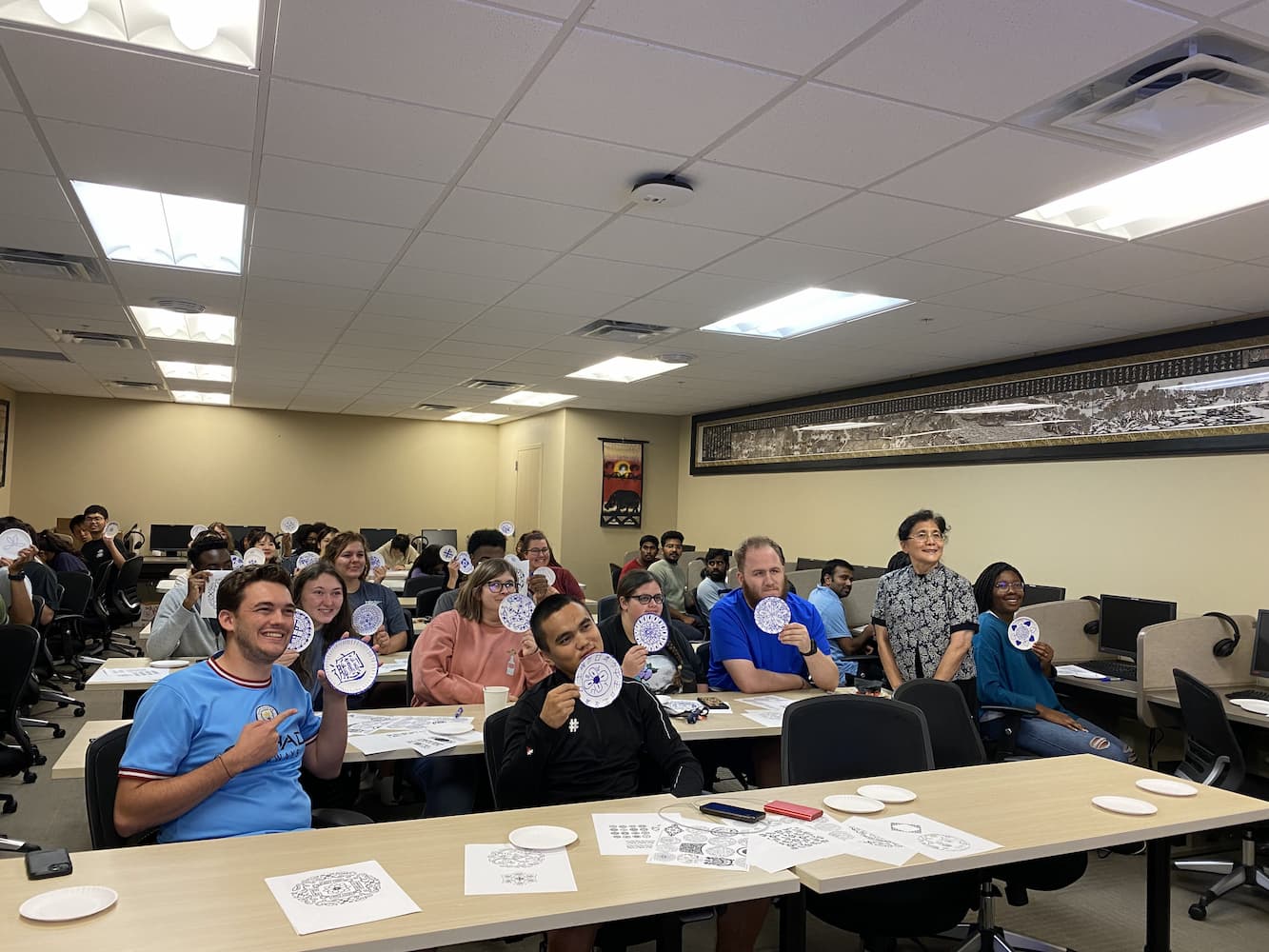 ---
---
Spring 2022 Schedule (Tea Talk)
The Lunar New Year marks the start of a calendar year whose months are moon cycles, as based on the lunar calendar or lunisolar calendar. The Lunar New Year is widely celebrated in East Asia, where it is influenced by the Chinese New Year and the Chinese Calendar.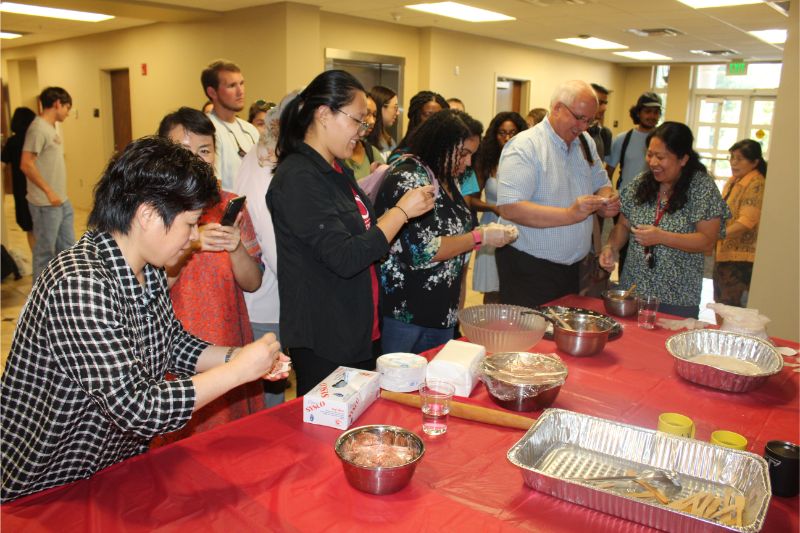 Presenter: Dr. Iris Xu and Mr. Austin Deal
When: Thursday. February 3rd 6:00-7:00 pm CST
The Chinese, Koreans, and Japanese practice tea ceremony, which is a ritualized method of brewing tea (cha). The tea ceremony is a cultural activity that involves the ceremonial preparation and presentation of tea. It is literally translated as "way of tea" in Japanese, "etiquette for tea" or "tea ritual" in Korean, and "art of tea" in Chinese.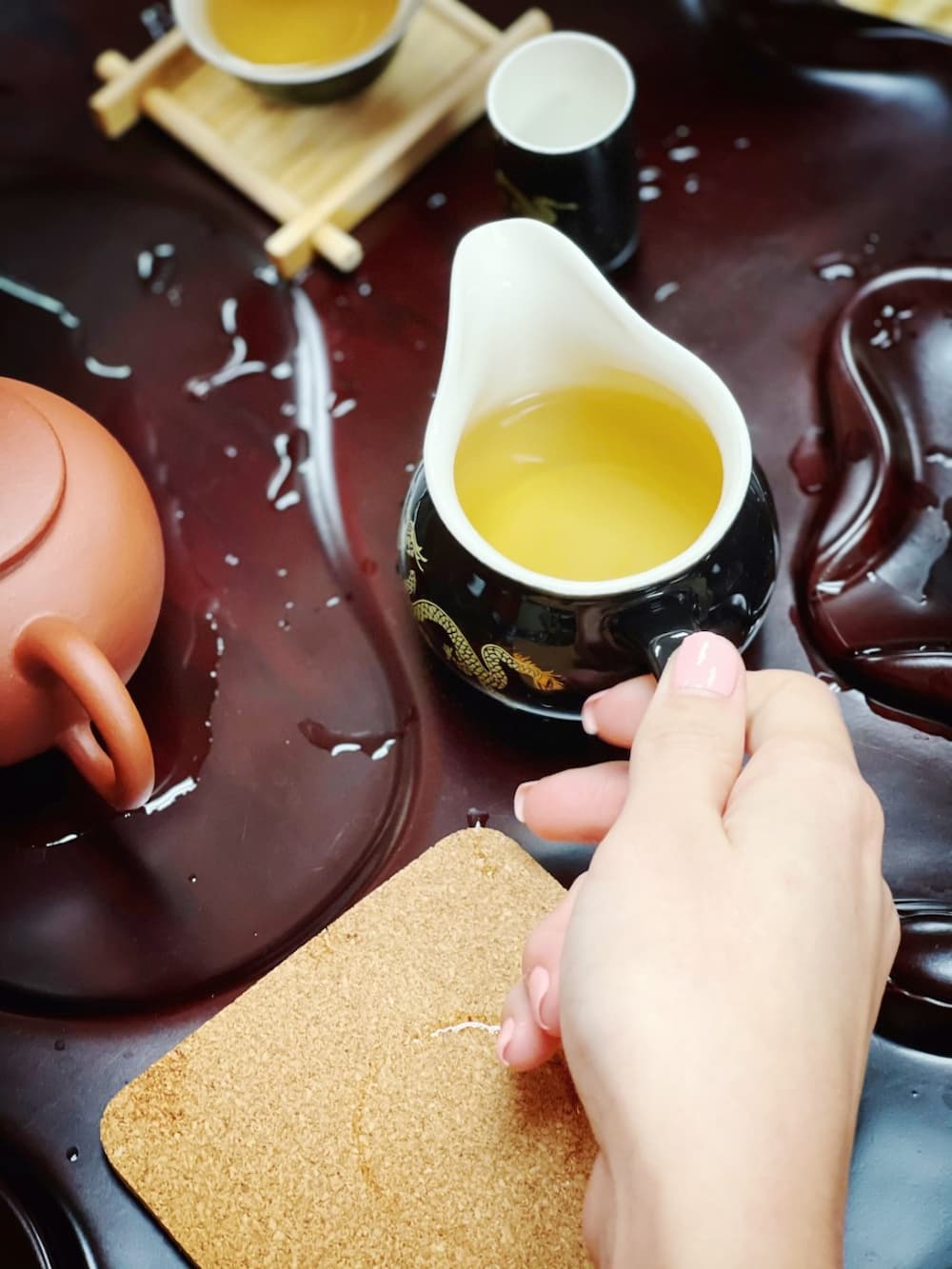 Presenter: Ms. Chau Bui
When: Thursday. February 10th 6:00-7:00 pm CST
A lecture about Tibetan History, Culture, and Tibetan Buddhism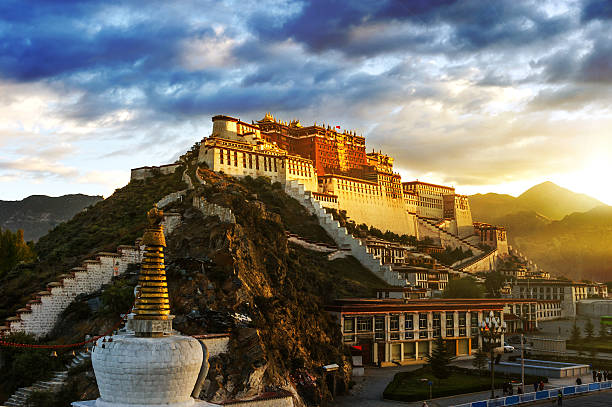 Presenter: Dr. Jay Valentine
When: Thursday. February 17th 6:00-7:00 pm CST
The art of paper cutting in China may date back to the second century CE, since paper was invented by Cai Lun in the Eastern Han Dynasty in China. As paper became more affordable, paper-cutting became one of the most important types of Chinese folk art.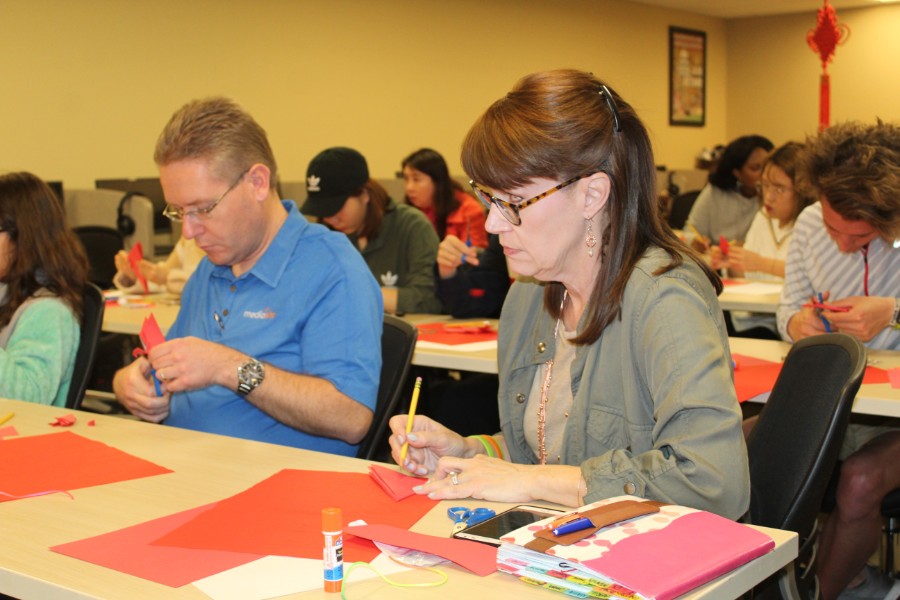 Presenter: Mr. Austin Deal and Mr. Jonathan Garrett
When: Thursday. February 24th 6:00-7:00 pm CST
As a result of globalization, the world is becoming more multicultural, with people from various ethnic groups and religious backgrounds living, working, and cooperating in the same place while retaining their own identities, beliefs, and values. There is a wide wide range of differences between the East and the West. Therefore, it is important to understand each culture's perspectives and how both cultures can be harmonized together.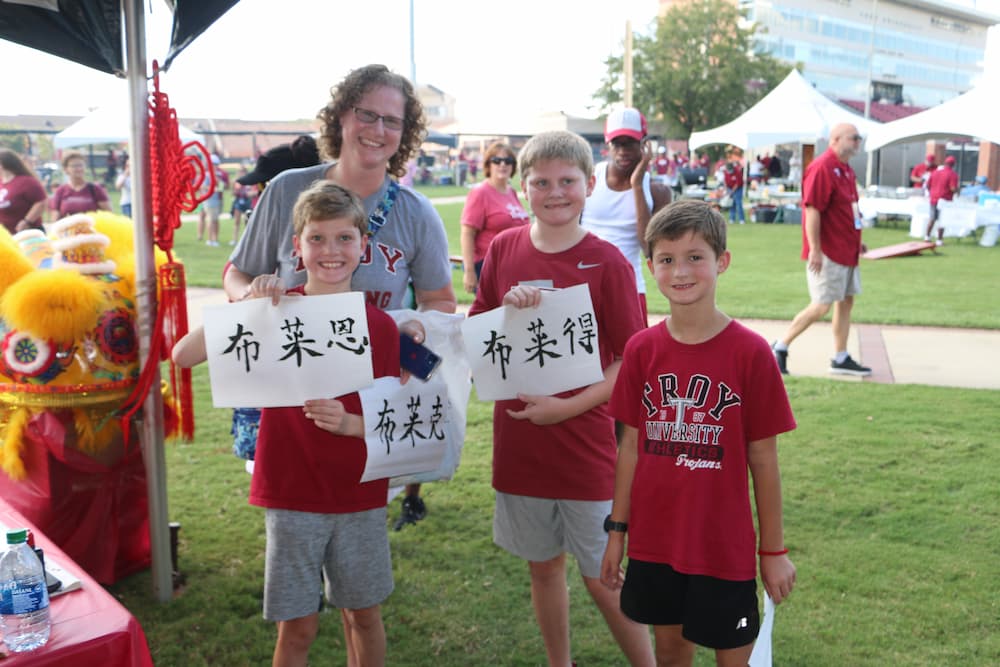 Presenter: Dr. Iris Xu
When: Thursday. March 3rd 6:00-7:00 pm CST
Chinese musical instruments were traditionally grouped into eight categories known as Bā yīn .The eight categories are silk, bamboo, wood, stone, metal, clay, gourd and skin.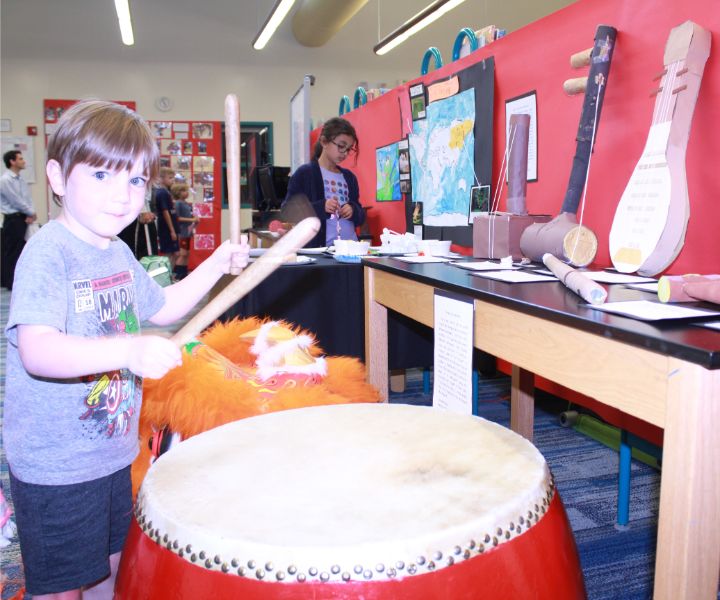 Presenter: Ms. Xixi Mao
When: Thursday. March 10th 6:00-7:00 pm CST
Where: Triple C Webex link
In Chinese culture, the Red Thread of Fate is a belief originating from Chinese mythology. It about the two people connected by the red thread are destined lovers, regardless of place, time, or circumstances.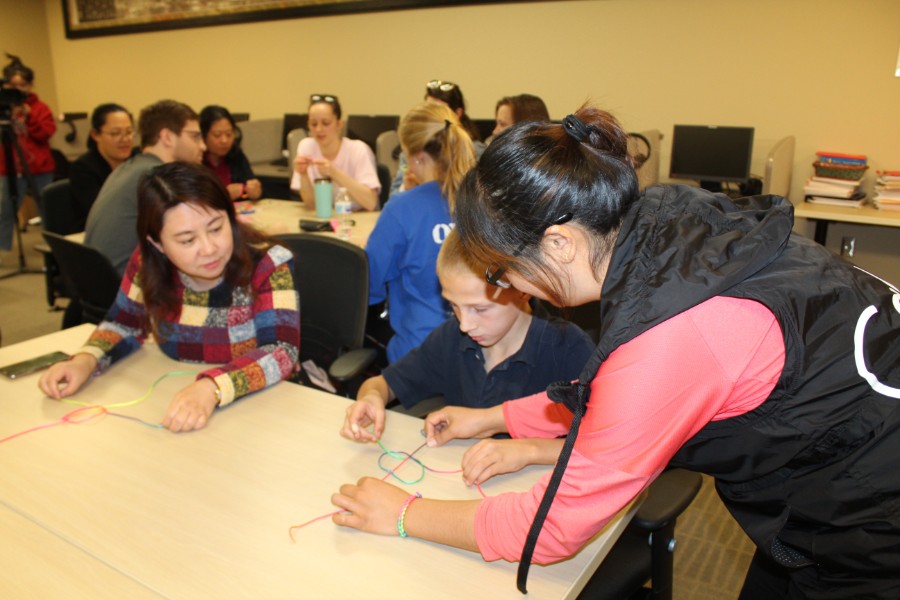 Presenter: Fnu Duolinna
When: Thursday. March 24th 6:00-7:00 pm CST
The Terracotta Warriors are depicted as the armies of the first Emperor of China, Qin Shi Huang. It is a form of funerary art buried with the emperor between 210-209 BCE. It is believed that the armies will protect their emperor in the afterlife.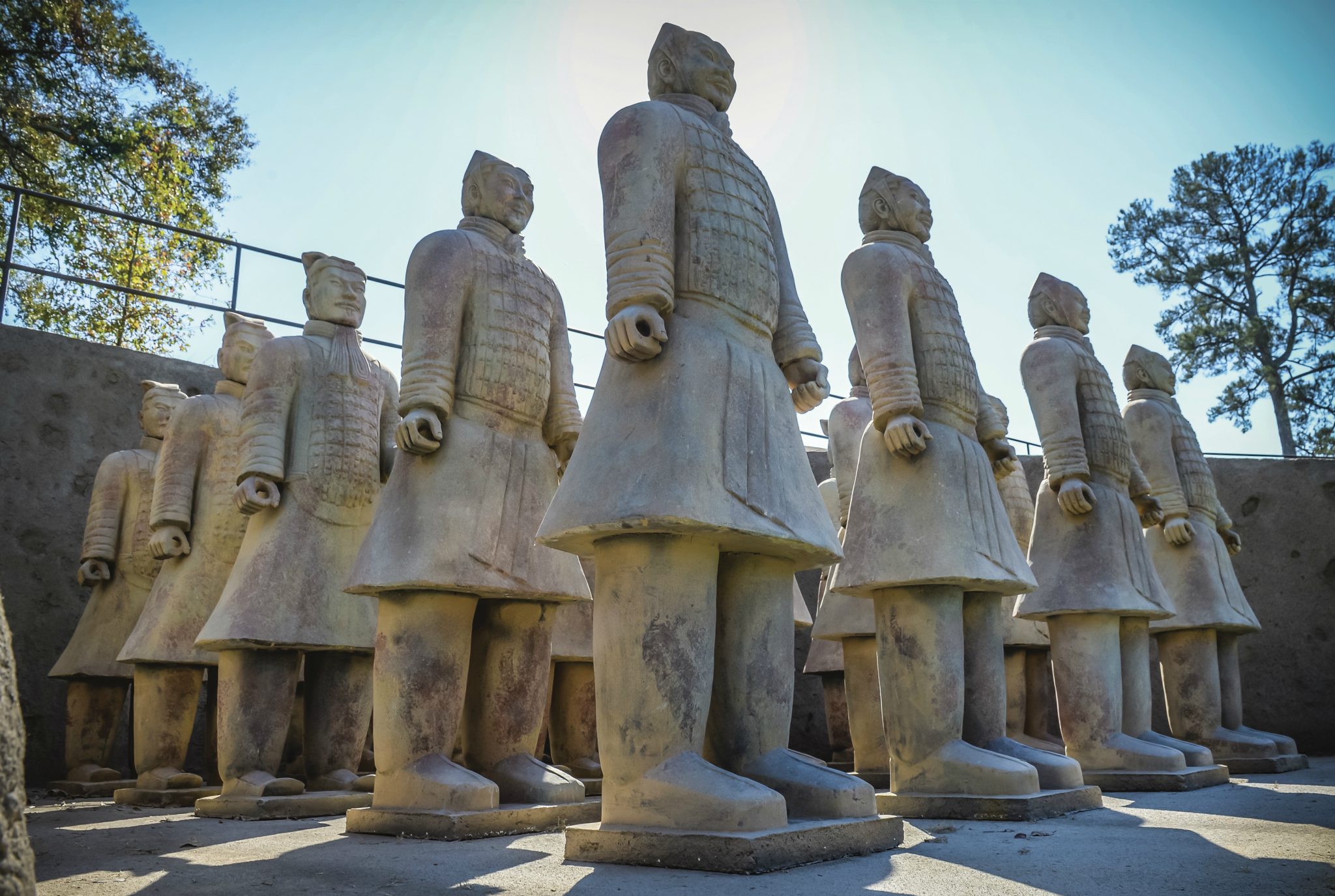 Presenter: Rui Feng
When: Thursday. March 31st 6:00-7:00 pm CST
---
Please contact Ms. Chau Luu for more detailed information about Triple C