Japanese Online Studies Opportunities
As in-person gatherings are limited due to the COVID-19 global pandemic, various activities related to Japanese Studies in the United States have been suspended, such as university closures and cancelled academic conferences. In response, online activities have increased as various efforts are being made under these restrictions. The JFNY office wants to provide intensive support for initiatives that focus on exchanges via the internet.
The Japan Foundation New York office (JFNY) accepts applications from non-profit organizations for projects that take place within the 37 states east of the Rocky Mountains, plus Washington D.C., listed below for the JFNY Grant for Arts & Culture on a rolling basis throughout the year. This grant aims to support projects that will further understanding of Japanese arts and culture. Successful projects are granted up to $5,000. This grant also supports online projects related to Arts & Cultural Exchange that incorporate issues pertaining to the COVID-19 global pandemic such as virtual exhibitions, virtual performances, film streaming, online conference as well as webinar. Priority will be given to those projects that have secured additional funding from sources other than the Japan Foundation.
This grant aims to support projects that will enhance further understanding of Japan through academic exploration (there is a separate JFNY Grant for Arts and Culture). Such projects generally take the form of conferences, colloquia, symposia, presentations, and lectures within the United States. Successful projects are awarded up to $5,000. Priority will be given to those projects that have secured additional funding from sources other than the Japan Foundation.
*Please note, there is a separate JFNY Grant for Arts and Culture.
Japanese-style Living Environment Webinar Events 2020
September 20: Making the Japanese Aesthetic Our Own
Bill Castellon will show and tell how to design and build a garden celebrating anywhere by employing the aesthetics and methods developed in Japan. Bill is a landscape Contractor out of Oakland California, USA. He and his crew build Japanese style...
September 26: Curating the Japanese-style Garden
Randall Lee will describe the growth, fostering and life-long care of a Japanese-style garden. He'll describe fostering freshly born gardens as well as remedial work on gardens in disrepair. Randall will highlight the role of plants, especially woody...
JFF ONLINE vol. 2: MOOSIC LAB X JAPANESE FILM FESTIVAL
The Japan Foundation is launching "JFF ONLINE Vol.2: MOOSIC LAB × Japanese Film Festival"
from August 21st to September 30th on the platform "JFF Magazine". The viewers from all over the world can enjoy, free of charge, a selection of 10 works produced in the MOOSIC LAB, a project to create a new work themed on the...
Case Studies Japan: Research Trip to Japan for Interdisciplinary Scholars and Graduate Students
This initiative offers an opportunity for an interdisciplinary group of faculty members and graduate students at U.S. institutions to travel to Japan and conduct case study field research in the realms of the humanities and social sciences. The goal is to provide participants, especially those who may not be familiar with...
Japanese Studies Fellowship Program 2021 - 2022
This program provides support to outstanding scholars, researchers, and professionals in the field by offering the opportunity to conduct research in Japan.
Institutional Project Support (IPS) Grant Program for Japanese Studies 2021 - 2022
This program is designed to: (i) support institutions that face difficulties maintaining current levels of infrastructure for Japanese Studies in...
Performing Arts JAPAN 2021-2022
This program is designed to provide financial assistance to non-profit organizations in the U.S. and Canada that aim to introduce Japanese performing arts to...
The Asian Conference on Language (ACL2021)
The Asian Conference on Language (ACL) is an interdisciplinary conference that explores the many fields, theories and practices of the study of language, from questions of language acquisition, psychology and linguistics, through those of culture, communication...Learn More
Consulate-General of Japan in Los Angeles
Some 102,000 students from approximately 160 countries and regions around the world have studied in Japan under the Japanese Government (Monbukagakusho, or MEXT) Scholarship program established in 1954 (through the end of fiscal year 2015). As of May 1, 2015, there were 9,223 foreign students studying in Japan as Japanese government scholarship students.
Japan Foundation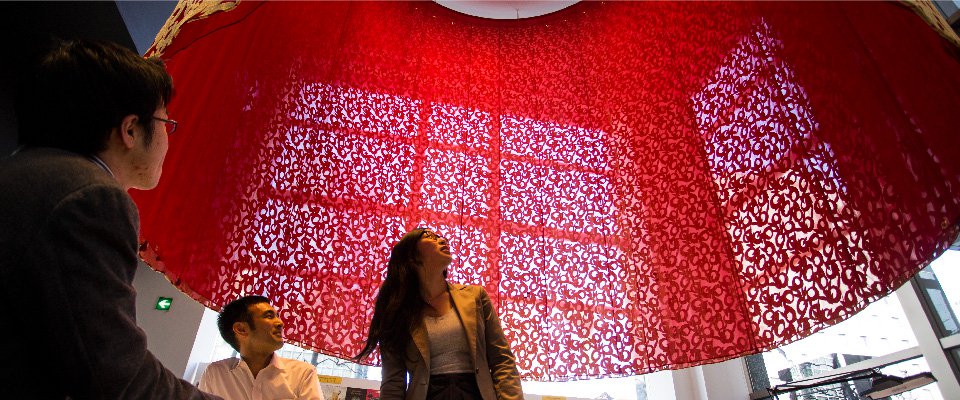 The Japan Foundation is Japan's only institution dedicated to carrying out comprehensive international cultural exchange programs throughout the world. To cultivate friendship and ties between Japan and the world, the Japan Foundation creates global opportunities to foster friendship, trust, and mutual understanding through culture, language, and dialogue.
Join our free online event with special guest speakers Stéphanie Crohin , Author and Sento Ambassador, and Hayasaka Shinya MD PhD , Bath & Hot Spring Medical Researcher, as they discuss Japan's long history of bath culture, the art of public bathhouses, the science behind Japanese bathing habits, and how everyone can try these practices in the comfort of their own home. Presentations will be followed by a live Q&A. This event is supported by CGP.....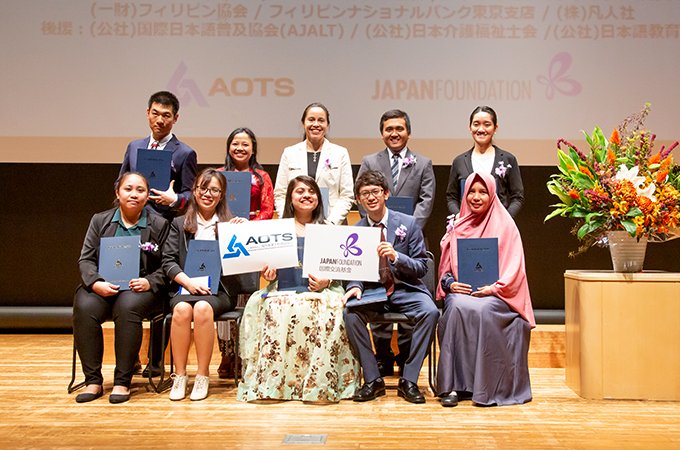 Inaugurated in 1973, the year following the Japan Foundation's establishment, the Japan Foundation Awards will have the 48th anniversary in 2020. The awards are presented to individuals or organizations that have significantly contributed to the promotion of international mutual understanding and friendship through their academic, artistic, or cultural activities and are expected to continue to do so.
Japan Society for the Promotion of Sciences Fellowship
JSPS carries out programs that provide overseas researchers who have an excellent record of research achievements with an opportunity to conduct collaborative research, discussions, and opinion exchanges with researchers in Japan. Fellows are given guidance, further opportunities, a network of alumni, and other support provided by JSPS during and after the research tenures in Japan.
Exchange Programs
Tobitate Japan Scholarship Program
The Ministry of Education, Culture, Sports, Science and Technology launched the "Tobitate! Study Abroad JAPAN" campaign in October 2013 to encourage all motivated and capable Japanese youth to take the step of studying abroad on their own.
TOMODACHI Initiative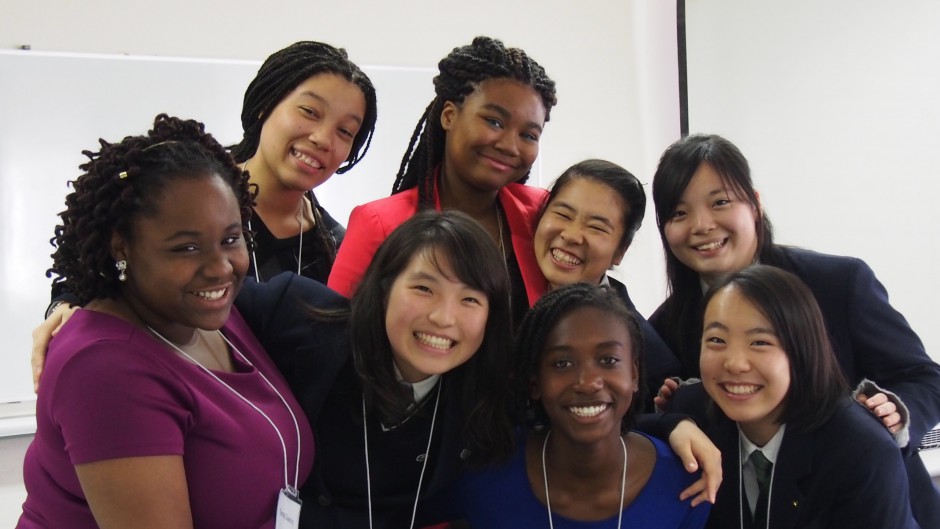 The TOMODACHI Initiative is a public-private partnership between the U.S.-Japan Council and the U.S. Embassy in Tokyo, with support from the Government of Japan. Born out of support for Japan's recovery from the Great East Japan Earthquake, TOMODACHI invests in the next generation of Japanese and American leaders through educational and cultural exchanges as well as leadership programs.
Laurasian Institution
During the two-year program, JOI coordinators engage their American community through Japanese-themed programming—from lectures to hands-on elementary school activities to events focusing on traditional Japanese art forms.