Student Services & Administration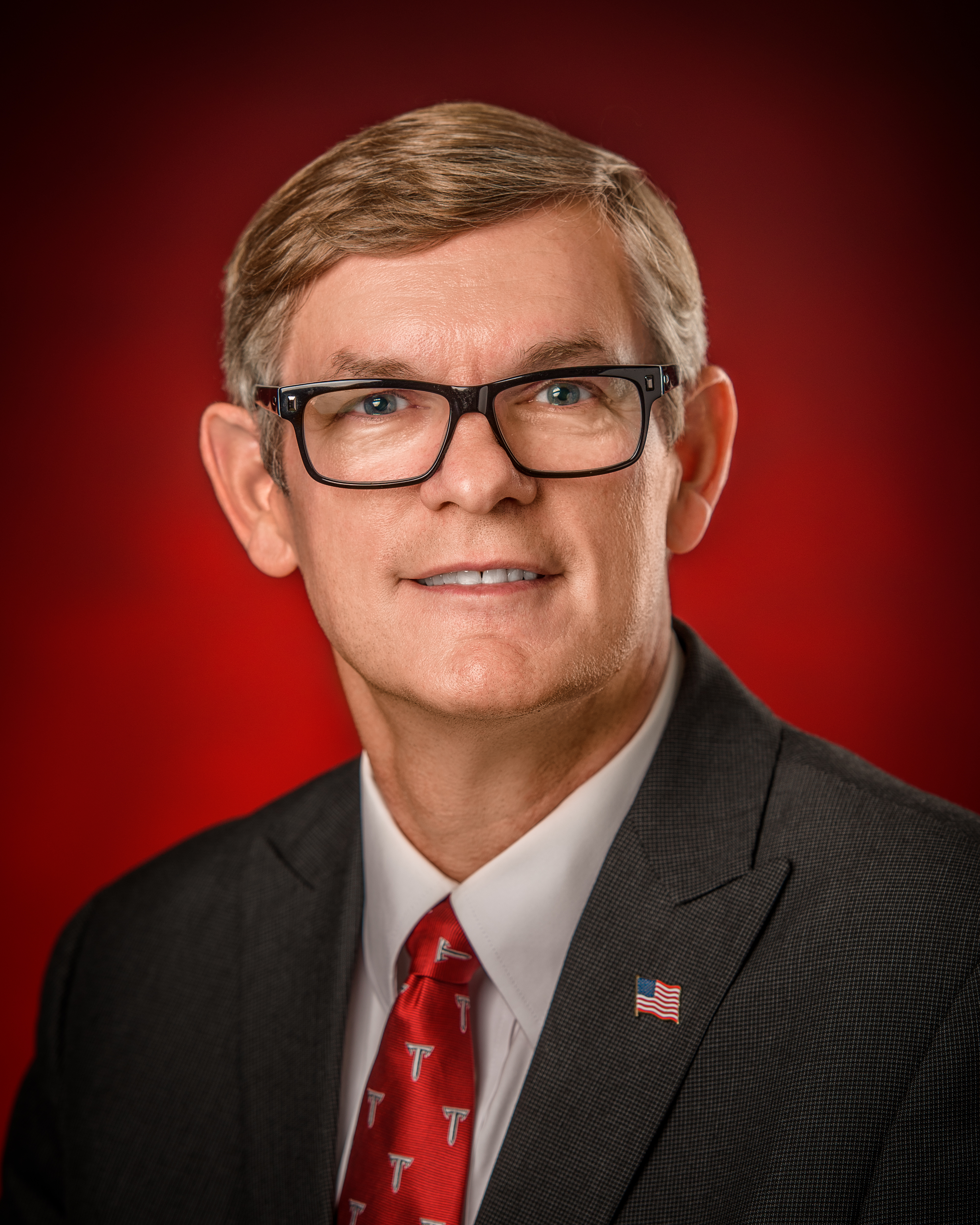 Dr. Royce Dasinger
Senior Vice Chancellor of Student Services & Administration
The Student Services and Administration staff is responsible for many campus operations and activities. From enrollment to graduation, the staff seeks to provide for a successful college experience with all our students. Services may vary for each campus. If you need additional information, please visit our offices in Room 216 Adams Administration Building, Troy Campus.
Dr. Royce H. "Hank" Dasinger was named Interim Senior Vice Chancellor for Student Services and Administration and Chief of Staff for the Chancellor at Troy University effective July 1.
Dr. Dasinger had served as the dean of TROY's College of Education since December 2016. With more than 30 years of experience in education and training, Dasinger previously served as president of Ingram State Technical College, the state's only educational institution providing postsecondary career and technical education to incarcerated adults and eligible parolees.
Dr. Dasinger has previously served as a faculty member and counselor in the Department of Behavioral Sciences and Leadership, as chief in the Human Relations Division of the Center for Character Development and as director of the Cadet Counseling and Leadership Development Center at the U.S. Air Force Academy.
Following his retirement from active duty in the Air Force, Dr. Dasinger also served in several capacities at Air University, Maxwell Air Force Base, including chief of evaluations and testing and as director, Education and Curriculum at Squadron Officer College; educational advisor to the commander, Squadron Officer College; educational advisor to the commander, Thomas N. Barnes Center for Enlisted Education; and chief academic affairs, before being named president at Ingram State.
Dasinger serves on the USA Diving Governing Board and is a member of the board's Personnel and Compensation Committee.
Dr. Dasinger earned his bachelor's degree from the University of Alabama in 1979, his master's degree from Auburn University Montgomery in 1987, his Ed.S. from Auburn University in 1988 and his Ph.D. in counseling psychology from the University of Georgia in 1993. He and his wife, Belinda, have three sons and five grandchildren.