The Office of Civic Engagement is dedicated to helping faculty integrate civic learning activities into the curriculum at TROY. We are here to help faculty design your courses or specific assignments around service learning or civic engagement activities.
Specifically, we provide faculty with:
Training on use and integration of civic learning activities
Community agency identification and support
Assistance with developing methods and tools for assessing student learning outcomes
Resource directory and assistance locating publishing opportunities on the use of service learning and civic engagement / the scholarship of teaching and learning.
Connections to existing civic learning initiatives focused on hunger and poverty, sustainability, healthy futures and community outreach coordinated through the Office of Civic Engagement
Grant writing assistance and partnership opportunities
Check out the links in the NEED TO KNOW section below for pertinent updates, guidelines and resources.
Need to Know
Faculty Guidebook on Civic Learningm Office of Civic Engagement
What Is Civic Learning?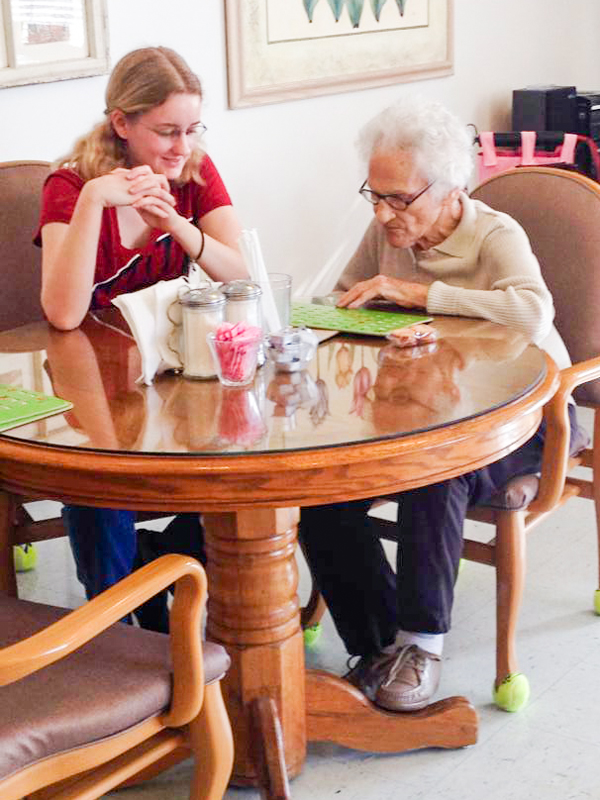 Civic learning is a growing field in higher education focusing on connecting academic learning to relevant community engagement that magnifies course content and promotes student development. Through service learning or civic engagement activities, students address complex social issues and make their academic learning more relevant while simultaneously enhancing their social skills, analytic ability, civic and ethical responsibility, self-efficacy, and career development.
Below you will find pertinent information on how service-learning enhances the academic experience for students and allows them to harness the power of knowledge to engage with, lead and serve others in meaningful, informed, practical ways.
How is service learning and civic engagement different from volunteerism?
Service learning is the guided application of learning to real community problems; whereas, volunteering is the independent act of service to a cause. Both are meaningful but service learning puts an emphasis on the purposeful integration of knowledge applied to informed action. The examples below demonstrate this difference…
| Volunteerism | Service-Learning |
| --- | --- |
| Students pick up trash in a local park. | Environmental science students pick up and analyze trash in a local park and research the effects of litter on surrounding ecosystems. They present their findings to local community leaders. |
| Students volunteer at a nursing home. | Students record the life stories of nursing home residents and submit the biographies as an assignment for their Creative Writing class. |
| Students teach English to migrant workers | Political science students teach English to migrant workers and then have an in-class debate on language and immigration policy. |
| Students service food at a local homeless shelter. | Accounting students serve at a local Salvation Army and conduct a statistical analysis of how tax policies affect the rural poor. |
| Student group volunteers at local senior citizens center. | Students lead courses on healthy aging at local senior center as part of their Health Sciences class. Students engage in interdisciplinary discussions on issues and social policies affecting senior citizens. |
Civic engagement includes activities designed to promote student involvement in critical public issues. Civic engagement pedagogy promotes critical thinking, discourse, and informed action. Below are just a few ways that faculty can integrate civic engagement into their curriculum:
Class discussion on current events and public issues
Reading and research assignments on community or social issues
Encouraging or mandating attendance to featured speakers, films or discussions on campus
Participation in volunteer, community or philanthropic events on or off campus
Attending local government or civic meetings and events (City Council, town hall forums, voting, civic clubs, etc.)
Components of Quality Pedagogy
When implemented well, service learning and civic engagement enhances academic instruction and student learning. Below are components needed to effectively use civic learning in your courses:
Academic credit is based on learning, not serving. Service or civic component should complement and magnify course content not replace it. Other course materials (lectures, readings, discussions, and reflection activities) should support the student learning process. Tied together, the civic learning experience and course content enhance academic dialogue, and increase critical thinking and student comprehension of materials.
Faculty shift role from instructor of knowledge to facilitator of learning. Due to the applied nature of civic learning pedagogy, instructors should guide students in the learning process, highlighting relevant content themes and regularly tying the service learning or civic engagement component back to larger issues, theory, and paradigms.
Intentional reflection and purposeful learning strategies are used that connect the civic learning experience to curriculum. Similar to above recommendations, regular reflection civic learning activities should be used to check student participation, ensure learning progress, highlight key content themes, and promote civic responsibility.
Distinction between classroom and community learning roles is minimized and both learning environments support and enhance each other. Simply, civic learning activities shouldn't be just another assignment students must complete; it should be fully integrated in to the course and be a mechanism that fully supports course content.
Learning objectives are explicit and defined, but variations are expected and allowed. As is true in all classes, no two civic learning experiences are the same. Student experiences will vary greatly from site to site and individual to individual. However, quality can be assured if the above guidelines are followed and civic learning components are selected carefully and purposefully relevant to student learning objectives for the course.
How We All Benefit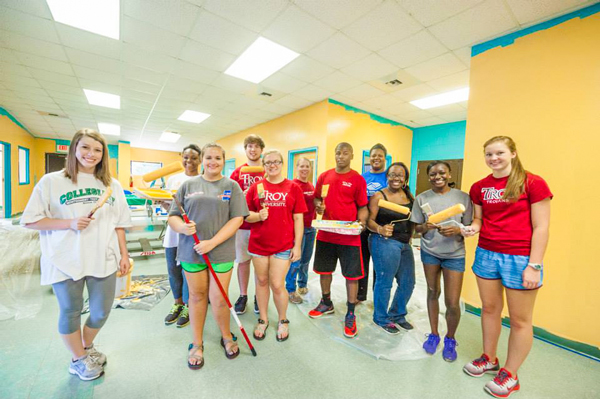 At the heart of civic learning is a reciprocal relationship between the university and the community. Through this model of teaching and learning, we all benefit from a purposeful devotion to improving each other's capacity.
Students benefit through...
Applied use of knowledge that increases the relevance of academic skills and deepens the understanding of core academic concepts and theories
Interaction with people of diverse cultures and lifestyles
Increased self-efficacy
Enhanced analytical skills and social development
Valuable and competitive career guidance and experience
Opportunities for meaningful involvement with the local community
Increased sense of civic responsibility
Faculty benefit through...
Inspiration and invigoration of teaching methods
Increased student contact through greater emphasis on student-centered teaching
A new perspective on the learning process
Renewed awareness of current societal issues as they relate to academic areas of interest
Opportunities to tap into expertise of community agencies as co-teachers
Identifying areas for research, grant writing and publication
The Community benefits through...
Access to university resources
Reciprocal relations with the university
Opportunities for contributing to the educational process
Affordable access to professional development
Short and long term solutions to pressing community needs
Development of a pool of potential employees
The University benefits through...
Enhanced teaching, research and outreach activities
Faculty and student engagement in local and state community issues
Opportunities to extend university knowledge and resources
Positive community relationships
Increased development and preparation of university graduates
Access to wisdom and experience of community agencies as co-teachers
Adapted from Colorado State University's Faculty Guide to Service Learning, 2010
Models of Service-Learning
Below are a few of the most common models for service learning course integration. Many can be adapted and there is room to combine different types and create hybrid versions of the models below. However, in all cases student-learning objectives relative to course content should guide the use of any model used in course integration. Contact the Office of Civic Engagement for ideas or more information on how to integrate service learning into your courses.
Direct Service
Direct service activities are those requiring personal contact with community needs. Through this type of service, students learn first-hand by interacting with regard to the social issue. Examples of direct service activities include students working with senior citizens in an intergenerational project, tutoring children or participating in ecological restoration. Direct service teaches students applied skills and the power of informed action. Direct service experiences are best completed individually or within a small group.
Indirect Experience
Indirect experiences are centered on channeling resources to a social problem. Often students do not come in contact with the population they serve; however, they deal with larger issues of public awareness, funding, policy and resource management. Examples of indirect service include collecting food or toys for disadvantaged families and planning a 5K fundraising run for a local non-profit. Indirect service projects are generally done by a group or class and teach awareness, teamwork and project management skills while learning about social issues.
Advocacy
Advocacy as a service experience requires students to lend their voices and talents to an effort to eliminate the causes of a specific problem and to make the public aware of the problem. Activities may include making presentations to the community about particular issues or distributing literature about the issues throughout the neighborhood. Students learn to be informed and active citizens, able to identify root causes and promote feasible solutions.
Community-Based Research (CBR)
Defined as a partnership of students, faculty, and community partners, CBR allows students to engage in scholarly inquiry with the purpose of solving a pressing community problem or affecting social change. Typical CBR projects include researching, evaluating and assessing new or existing programs, creating research tools and collecting data to inform decision makers. CBR makes students more aware of social needs and builds research and data assessment skills.
Steps to Get Started
Interested in adding civic learning components to your course? If so, we are a resource for you! Below are some broad recommendations for how to get started integrating civic learning into your course.
The Preparation
Step 1 – Let the Office of Civic Engagement know your ideas and what you want to achieve. We are devoted to making your class a success by enhancing the learning process for students and have multiple resources and connections to community agencies that can assist you in the process.
Step 2 – Focus on what you want students to learn and let that guide you. At the early stages, it is tempting to become consumed with what you want students to do (and where), and then get distracted from the true intention of civic learning. Thus, the best experiences directly tie the service learning or civic engagement experience to the course objectives and magnify course content.
Step 3 – Shift your role. Due to the applied nature of civic learning, faculty should shift to becoming facilitators of learning, not simply traditional instructors of knowledge. In these early stages, begin to process this change in roles and how using civic learning will change your instructional techniques. How are you going tie the service component to relevant content themes, larger issues, theory, and paradigms? How are these efforts going to change your instructional techniques and approach?
Step 4 – Identify what you want students to do and where. Now that you have an idea of what you want students to learn and the broad implications for you as an instructor, consider the different models of service learning and approaches to civic engagement (discussed in the faculty handbook) and which best fits your goals and class. Now consider what you want students to do to achieve those learning outcomes.
From there, begin to consider what community agencies make sense for the service-learning component of class. The Office of Civic Engagement maintains relationships with a number of community agencies and makes every effort to ensure quality service experiences for students. A list of area agencies and their needs can be found here: Service Opportunities – agency list. If you need help designing a civic learning component for your class, contact the Office of Civic Engagement – we are here to help.
Step 5 – Determine methods of teaching and assessment. As with any form of experiential education, purposeful reflection of the experience is vital. To this end, begin to think through how as a facilitator of learning you as an instructor will guide students through the course and connect the civic learning component to the content of the class. Reflection should be regular and progressive; and assessment should focus on the articulation of both academic and interpersonal/civic learning.
Course Management
Step 6 – Prepare students for the experience. Most students have probably volunteered before, but very few have done other forms of civic engagement and/or service learning. As you begin your class, make special emphasis of how the two are different and the learning expectations that come with civic learning. Also, be sure to articulate and highlight the timelines for civic learning activities and completion, as well as the behavioral expectations that come with being a representative of Troy University in our community.
Step 7 – Minimize the distinction between classroom and community learning environments. The civic learning component should not be just an "extra thing" that students have to perform. Rather both learning environments should support and enhance each other. Civic learning should be integrated in to the course in such a way that it enhances the connection to applied applications of knowledge. This step emphasizes the need to select civic learning sites carefully and to be fully prepared for how you will use the civic learning component as a teaching mechanism.
Step 8 – Expect variations in learning outcomes. Learning objectives for the use of civic learning should be clear and relevant to course content; however, variations should be expected. As no two classes are the same, no two civic learning experiences are the same and experiences will vary from student to student and site to site. Variations can be minimized by thoughtful site selection and thorough integration of the civic learning component into class. Nevertheless, faculty should expect and allow reasonable variations in the learning experience.