Upcoming Events
2019 BB&T Economic Freedom Lecture:
Economics and Christianity: Is There a Conflict?
by Dr. Shawn Ritenour, Grove City College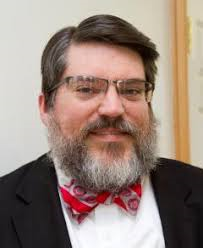 Dr. Ritenour is the author of Foundations of Economics: A Christian View
Monday, March 25 from 4:30 PM to 5:30 PM
129 Bibb Graves Hall, Troy Campus
Capitalism vs. Socialism: A Debate
The fall of the Berlin Wall and collapse of the Soviet Union seemingly settled the great ideological and economic debate of the 20th Century in favor of capitalism. Today socialism is experiencing a rebirth. What does socialism mean today, and what are the alternative paths forward for America's economy?
Featuring
Bryan Caplan is a professor of economics at George Mason University and author of The Myth of the Rational Voter.
John Marsh is a professor of English at Penn State University and author of Class Dismissed: Why We Cannot Teach or Learn Our Way Out of Inequality.
Wednesday, April 10 from 10 AM to 11:30 AM
Trojan Center Theater