Jeff Rush, D.P.A.
Chair, Criminal Justice Department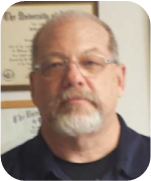 Law Enforcement; Homeland Security; Leadership; Gangs Faith Based Organizations
Education
D.P.A. – University of Alabama
M.S. – University of Alabama Birmingham
MA – University of Alabama Birmingham
B.S. – University of Alabama Birmingham
Research Interests:
Law Enforcement; Homeland Security; Leadership; Gangs Faith Based Organizations
Gregory P. Orvis, Ph.D

Associate Professor, Associate Chair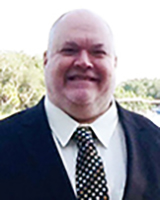 Ph.D. – University of Houston
JD. – Tulane University
Research Interests:
Constitutional Law and Ethics.Biography:
Dr. Gregory P. Orvis is an Associate Professor in the Criminal Justice Department at Troy University. Dr. Orvis earned his PhD in Political Science from the University of Houston and his JD in Law from Tulane University. He practiced law for many years in New Orleans, before pursuing a teaching career first as an Assistant Professor at the University of Alabama in Birmingham and then as an Associate Professor at the University of Texas in Tyler. His research interests are primarily in Constitutional Law and Ethics. Dr. Orvis has published over a score of articles, some in such prestigious journals as American Journal of Criminal Justice, Justice Quarterly, and Harvard Law and Policy Review.
Gary Daniel, DBA, CCE, DFCP

Professor of Practice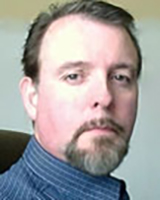 Digital Forensics, Cyber Crime, Law Enforcement
Biography:
Dr. Gary Daniel is a digital forensics analyst and retired detective. He has worked in law enforcement for over thirty years, including the U.S. Army. He has held various positions within law enforcement, e.g., patrol, narcotics, Taser instructor, and digital forensics instructor. He was certified by the Georgia Peace Officers Standards and Training (POST) and the National White Collar Crime Center (NW3C) as an instructor. He managed a Digital Forensics lab for a law enforcement agency in Georgia, and has performed hundreds of forensic examinations at the request of local law enforcement agencies, District Attorney's Office's, Georgia State Probation officers, Georgia Bureau of Investigation (GBI) agents, Internal Revenue Service (IRS) agents, and U.S. Immigration and Customs (ICE) agents. Dr. Daniel currently manages a digital forensics lab at Troy University and performs forensic examinations and consults with various law enforcement agencies nationwide. Dr. Daniel has been court qualified as an expert in digital forensics and has testified as an expert witness in cases ranging from fraud to murder
He is certified by the International Association of Forensic Computer Examiners (ISFCE) as a Certified Computer Examiner (CCE) and the Digital Forensics Certification Board (DFCB) as a Digital Forensics Certified Practitioner (DFCP). Dr. Daniel holds a Doctor of Business Administration in Computer and Information Security from Northcentral University, Master of Science degree in Digital Forensics from the University of Central Florida and a Bachelor of Science degree in Criminal Justice from Troy University. Dr. Daniel is a lifetime member of the Delta Epsilon Iota Academic Honor Society, Delta Mu Delta Honor Society and professional organizations including the American Academy of Forensic Sciences (AAFS), International Association of Computer Investigative Specialists, High Technology Crime Investigation Association and International Association of Cyber & Economic Crime Professionals.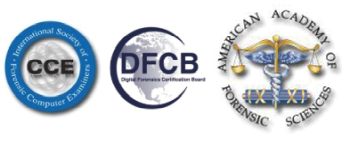 Jason Matt Folmar, J.D.


Assistant Professor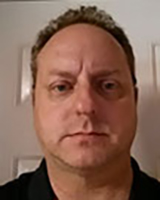 Juvenile Justice, Educational Law, AL Bar Assoc., American Assoc. of Justice, American Bar Assoc., AL Criminal Defense Lawyers Assoc.
Xiaoli Su, Ph.D.


Assistant Professor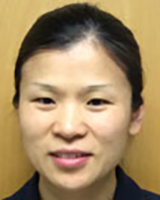 Ph.D. – University of Georgia M.A. – University of Georgia LL.M. – Chinese People's Public Security University
Research Interests:
Juvenile Delinquency; Community and Crime; Child Abuse; the Family; Research Methodology; Quantitative Data Analysis MethodsBiography:
Dr. Xiaoli Su has been an assistant professor in the Department of Criminal Justice at Troy University since August, 2012. She joined the Troy University after her graduation from the Department of Sociology at the University of Georgia, Athens, GA. She started her study at U.G.A. in 2005 and was awarded M.A. in sociology in 2007. She was awarded Ph.D. in Sociology in 2012 with specialty in Crime, Law, and Deviance. Before coming to the U.S., she had studied at the Chinese People's Public Security University in Beijing, P. R. China and was awarded LL.M. (Master of Laws) in 2002. During her graduate studies, Dr. Su has developed strong research interests in the etiology and prevention of juvenile delinquency. She has also done research on the relationship between community characteristics and crime in communities.
Currently, Dr. Su is interested in a number of research areas: the etiology and prevention of juvenile delinquency, criminal rehabilitation, fear of crime, and gender and crime. For the prevention of juvenile delinquency, she is working on a hand-on approach to build better family environments for youths. In her research, Dr. Su has found that parents with multiple problems are more likely to have poor parenting behavior. All these problems seem to point to inadequate education of parents in home economics - parents are not prepared to be adequate parents. Dr. Su is working on a project to examine how home economics education is related to parents' efficacy. Through this project, Dr. Su hope to be able to call for more emphasis on home economics education in public education system. Public education should focus on cultivating new generations of adequate family members, parents, and citizens, not just good workers for employers.
In the area of criminal rehabilitation, Dr. Su has questioned the "nothing works" assertion about criminal rehabilitation. Dr. Su argues that the failure of criminal rehabilitation programs does not mean the failure of criminal rehabilitation. The key element of criminal rehabilitation, unconditional love/acceptance to criminals as individuals while punishing their criminal behavior, is missing from criminal rehabilitation programs. Dr. Su is working on a manuscript and hope to call for changes in public policy to build a more tolerant environment facilitating criminal rehabilitation.
In the areas of fear of crime and gender issues, Dr. Su has examined the fear of crime among a special population – single-mothers with underage children. Single-mothers with underage children shoulder the responsibilities as primary caregivers as well as family providers, victimization can be especially costly for them. Testing the vulnerability hypothesis, Dr. Su has examined whether single-mothers with underage children are more likely to report fear of crime, comparing to the general population. The result shows support for the hypothesis. Dr. Su calls for special attention to this population from law enforcement agencies in providing better protection for communities.
Dr. Su has presented her work in criminology and criminal justice conferences at both regional and national levels. Her two articles in the area of juvenile delinquency have been published in a peer-reviewed journal - Journal of Youth and Adolescence.
Jacqueline Chavez, Ph.D


Assistant Professor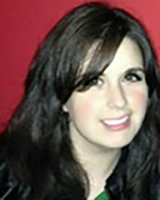 Ph.D. – Mississippi State University
M.S. – The University of Alabama
B.S. – The University of Alabama
Research Interests:
Crime and Deviance, Jury Studies, Sentencing, Punishment, Crime and the MediaBiography:
Dr. Jackie Chavez joined the faculty at Troy University in 2013. She received a Bachelor of Science degree in Psychology and a Master of Science in Criminal Justice from The University of Alabama, Tuscaloosa, Alabama, and her Ph.D. from the Department of Sociology at Mississippi State University, Starkville, Mississippi.
Dr. Chavez's research and teaching interests include crime and deviance, jury studies, sentencing, punishment, crime and the media, and fear of crime. She received a Dr. Marion T. Loftin Dissertation Grant for her dissertation that examined the court and county factors that affect district attorneys' perceptions of four types of justice: distributive, procedural, interpersonal, and informational.This research was based on data from a telephone and email survey conducted by the Social Science Research Center at Mississippi State University and county data from the United States Census Bureau and the Uniform Crime Reports (UCR).
Currently, she is serving as the advisor for the department's criminal justice organization Lambda Alpha Epsilon (LAE) and is working on several research projects including a survey of U.S. district attorneys, a study on fear of crime, and a book chapter on hazing.
Jessica Childs, M.S.


Lecturer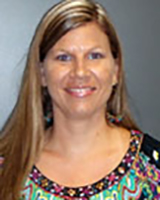 M.S. – Troy University
B.S. – Troy University
Research Interests:
Law Enforcement; Victimology; Field Experiences; Death PenaltyBiography:
Ms. Jessica Childs received her Bachelors of Science degree in Criminal Justice from Troy University in 2005; her Masters of Science degree in Criminal Justice also from Troy University in 2007. During her undergraduate career, she was on the National Dean's list, received the Victor Ortloff Scholarship and was a member of the Alpha Phi Sigma National Honor Society and Lambda Alpha Epsilon. As a graduate student, Jessica served as a Graduate Administrative Assistant and President of the Alpha Phi Sigma National Honor Society Tau Sigma Epsilon Chapter. She is currently employed at Troy University as a Lecturer in the Criminal Justice Department where she teaches various Criminal Justice courses, both on campus and online, and is also an academic advisor. She also holds the position of advisor for the Troy University chapter of Alpha Phi Sigma as well. Mrs. Childs has also recently completed a paralegal certification program. Her areas of interest include; victimology, death penalty and law enforcement. She has made various presentations at numerous academic conferences to include the Southern Criminal Justice Association. She also attended a national Victims' Assistance conference in Washington, DC. Jessica resides in Brundidge, Alabama with her husband, Kevin and daughter, Whitney.
Donna Oliver, M.S.

Lecturer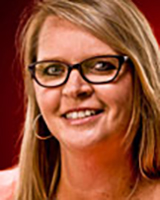 Masters – Troy University
B.S. - Troy University
Research Interests:
Corrections; Juvenile JusticeBiography:
Donna Oliver joined the Troy University family in 1991 as an Undergraduate Records Clerk. While at TROY she earned her Bachelor of Science degree in Criminal Justice in 2001 and her MS in Criminal Justice in 2006. She joined the Department of Criminal Justice faculty as a Lecturer in January 2008. Her areas of research interest include Corrections, Juvenile Justice, Victims and Victims' Rights, and Self Defense for Women.
Donna has served on several University Committees, attended and presented at the ACJS conferences, and created a departmental student academic advising manual. She is very active in her community as she serves on several committees at her home church and local private high school. In her spare time she enjoys spending time with her husband and two children.
Montgomery
Michael Wigginton, Ph.D

Assistant Professor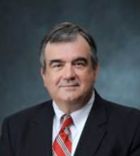 Dr. Wigginton's background includes working as an Assistant Professor at the University of Mississippi (UM) where he also served as Graduate Coordinator of the Executive Cohort Program and the Traditional Graduate Program. In addition, he served as an Assistant Professor at Southeastern Louisiana University and an Adjunct Professor at Tulane University. Moreover, Dr. Wigginton is a retired Senior Special Agent of the U.S. Customs Service and has enjoyed a 32-year law enforcement career serving with the New Orleans Police Department, Louisiana State Police and the Drug Enforcement Administration. He is a veteran of the U.S. Air Force where he served as a Security Police Military Dog Handler and is a Vietnam veteran. He has published numerous scholarly journal articles and textbooks
Global
Tracy Newvine, M.S.
Senior Lecturer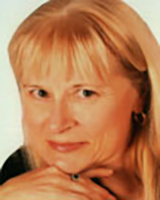 Troy University
81 Beal Pkwy, SE
Fort Walton Beach, FL 32548-5327
tnewvine@troy.edu
Telephone: 1-850-301-2114
M.S. - University of North Florida
B.S. - Saginaw Valley State University
Research Interests:
Employee stress in Criminal Justice; Identity Theft/Scams; Elderly Offenders; and Workplace BullyingBiography:
I have been a fulltime faculty member at Troy University in Florida since 1997 in the Dept. of Criminal Justice and have served in numerous administrative positions and most recently as the Regional Program Coordinator for Undergraduate Criminal Justice for the Southeast Region. I have taught criminal justice courses in the classroom and currently teach exclusively online. Before coming to Troy, I worked as a criminal investigator for the Office of the Public Defender in Jacksonville, Florida and as a Child Protective Investigator for the Dept. of Children and Family Services in Panama City, Florida. I hold two Masters degrees; one in Criminal Justice and the other in Management. I am originally from the Great Lake State of Michigan and have lived in Florida for 27 years. I am married and we have two cats, Blackie and Belle. My research and publications have been in the area of online learning, employee stress and job satisfaction in the criminal justice system. I am a former member of the Florida Speakers Bureau that was developed by Troy University in Florida and have done community presentations on identity theft, elderly offenders and scams/con games over the years. In 2010 I was awarded the exemplary class award for Criminology and in 2008 the Faculty Spirit Award. I have served on numerous university committees over the past years and am currently a member of the Quality Enhancement Program committee which oversees the selection of books used in the College of Arts and Sciences as additional readers for various courses. My current research interests are in the area of mental health and criminal justice. The classes I currently teach online are CJ4499 Senior Seminar in Criminal Justice and CJ3375 Introduction to Social Scientific Inquiry (aka Research methods).
Mitchell Sowell, M.S.
Lecturer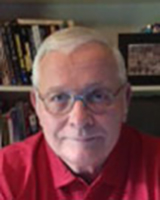 M.S.C.J. - University of South Carolina
M.P.A. – University of South Carolina
Bachelors - University of South Carolina
Graduate Certificate Homeland Security
Research Interests:
Gangs; Correctional Issues; Organized Crime and Terrorism Linkage.Biography:
I am a graduate of the University of South Carolina with graduate degrees in Criminal Justice and Public Administration. I have a graduate certificate in homeland security from The Citadel.
I am a three year enlisted veteran of the U.S. Army and a seven year member of the Georgia Army National Guard where I worked in the medical field.
I worked for the State of Georgia Department of Corrections and Juvenile Justice for over 26 years. I started as a probation officer and worked at this for three years and then worked at three maximum security male facilities a probation diversion center, and a high security juvenile facility. At various times, I was over treatment programs, mental health, medical, security, and a combination of these at the various facilities. I started and managed a correctional mental health unit that expanded from 50 to 100 beds as this had a significant and positive impact on my career.
I also worked for two years as a probation officer in New Jersey as well as two outpatient mental health facilities in Philadelphia.
I have an interest in homeland security, terrorism, and transnational organized crime as well as correctional programs and security.
David Horiuchi, M.S.
Lecturer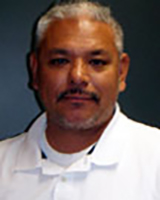 Troy University
506 Manchester Expressway
Columbus, GA 31904
dhoriuchi@troy.edu
Telephone: 1-706-660-2345
M.S. – Columbus State University
B.S. – Columbus State University
Research Interests:
Public and Justice Administration
Robert Mathis, M.S.
Lecturer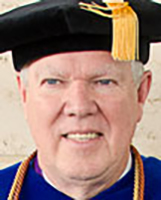 Troy University
321 William Jr. Street
Albany, GA 31707
rmathis7064@troy.edu
Telephone: 1-229-639-0303
M.S. – Columbus State University
B.S. – Columbus State University

Research Interests:
Corrections; Public Safety
Biography:
Robert Mathis is a lecturer at Troy University's global campus site in Albany, Georgia. He has been teaching there full time since 2007. The primary discipline in which he teaches is in Criminal Justice. A main strength of Robert lies in his experience. He has served almost 33 years in the law enforcement field in various positions. From police officer to corrections officer, Robert has first hand in depth knowledge of different positions and functions. One major advantage is that Robert taught 14 years in the Public Safety Training Division for the State of Georgia. This experience greatly enhances his teaching ability with University students.
Robert graduated Capella University from Minneapolis Minnesota, with Distinction for a perfect 4.0 average, with a Ph.D. in Public Safety. He received a Master's of Science degree in Public Administration Justice Field from Columbus State University in Columbus, Georgia. Also, he received his B.S. degree in Criminal Justice from Columbus State University. However, Robert has the honor of graduating from Georgia's Law Enforcement Command College at Columbus State University.
As a faculty member, Robert teaches a wide range of Criminal Justice courses. Currently, he teaches mostly in undergraduate courses. His main course is the Research class for undergraduate students. However, Robert will teach any course from Introductory courses to Senior Capstone courses. His experience, when communicated in class rooms, helps students to understand behind-the-scene principles of law enforcement operations. This enables students to comprehend both sides, academically and operationally, of criminal justice functions.
His research interest lie in polices and processes of law enforcement. Robert's dissertation engaged one of Georgia's sensitive issues of firearms recertification. In a time of budget cuts, information and statistical results showed flaws in thinking for reducing budget money for firearms skills training. This has led several local agencies to rethink their current polices with firearms recertification courses and scheduling. His current research investigates gender differences for some agency functions.
Dothan
David R. Kirkland
Lecturer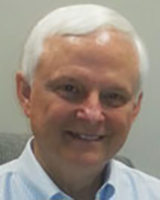 Troy University
Everett Hall Room 109 l
Dothan, Alabama 36303
dkirkland@troy.edu
Telephone: 1-334-983-6556-1317
BS degree from University of Montevallo.
MS degree from Troy State University
Graduate of the FBI National Academy
Biography:
I have over 32 years with the Dothan, Al Police Department. I retired with the rank of Lieutenant. I have experience in the Patrol division as a patrol officer, a sergeant, and a lieutenant. For most of my career I worked in the Criminal Investigation Department, (CID), both as a sergeant investigator and as the Lieutenant in charge of the division. I also worked as a lieutenant in charge of training and special operations.
I have taught criminal justice courses at Troy University, Dothan campus for 17 years as an adjunct, and for five years full time.
My areas of interest are law enforcement, constitutional law and Supreme Court decisions, terrorism and gangs.