Department News
Faculty news:
Congratulations...

To Dr. Sandy Mihal, lecturer on the New Brunswick Campus, for being awarded the Albert Nelson Marquis Lifetime Achievement Award for career longevity and unwavering excellence.
To Dr. Luke Ritter, who was awarded the 2018 William E. Foley Research Fellowship for his project, "Immigrants and Crime in the Nineteenth-Century Midwest."
To Dr. Aaron Hagler, whose article "The Shapers of Memory: The Theatrics of Islamic Historiography" was published in the journal Mathal.
To Dr. Joungbin Lim, whose article "Strategy for Animalism" was published in the journal Axiomanthes.
Student news:
Congratulations...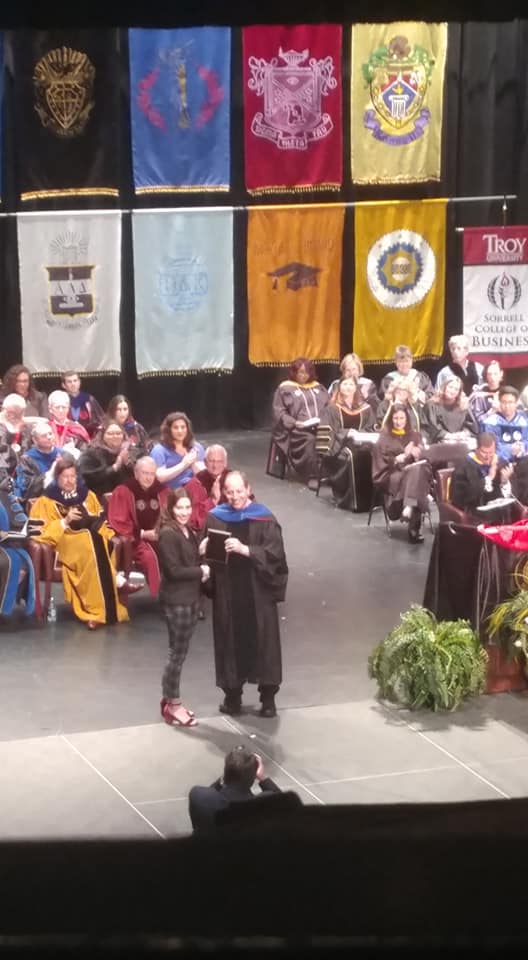 To Cori Horton (Nathan Alexander Memorial Phi Alpha Theta Scholastic Award), Charles Taylor (G. Ray Mathis Memorial Award), Joanna Ellis (Leonard Y. Trapp Memorial Award), the recipients of the History Department's 2019 Honors!
To Cori Horton (first place) and Nicholas Westbrook (third place) for their award-winning presentations at the Troy University Research Conference!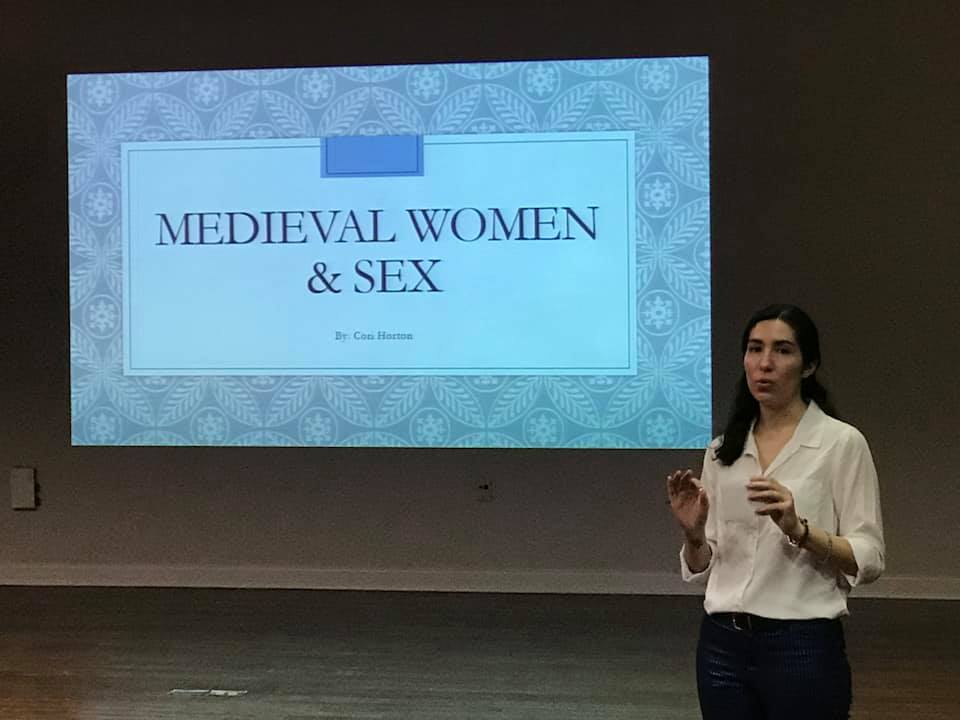 Cori Horton, First Prize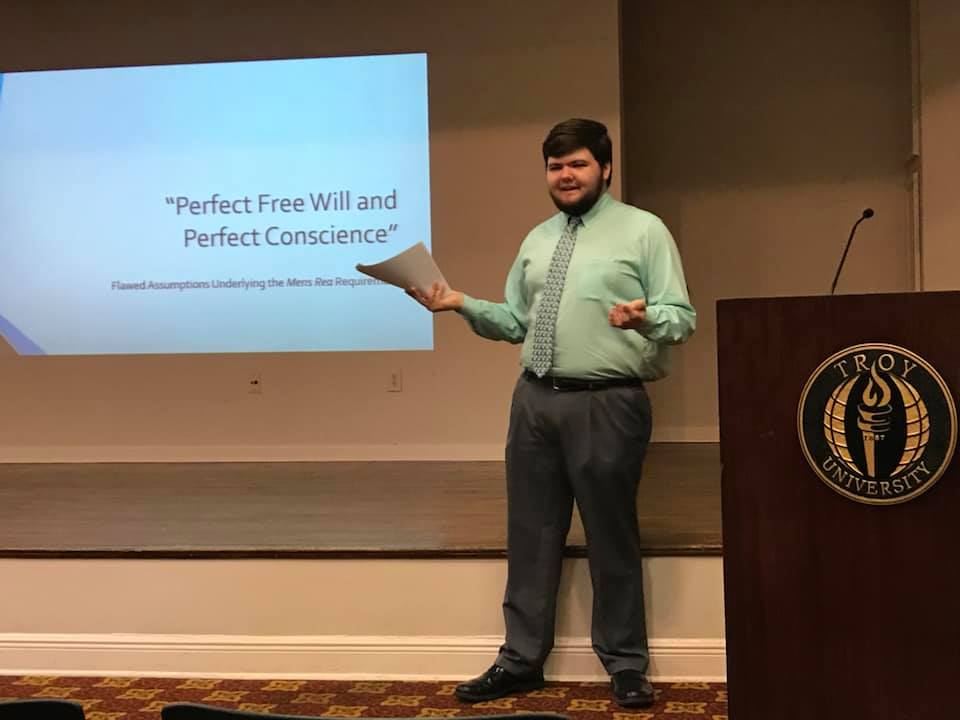 Nicholas Westbrook, Third Place

To 2018 History graduate Whitney Spake, whose paper "Among the Steppes: A Societal Study of the Soviet Past in Kyrgyzstan" was awarded the World History Association-Phi Alpha Theta Undergraduate Paper Award at the 2018 World History Association Conference.