Study Abroad - England/Ireland
A terrific opportunity for the first-timer to study abroad is the College of Communication and Fine Arts' annual trip to England. If English is your first language you will feel even more comfortable getting an international experience without necessarily learning a new language. Of course, you still will learn the distinctive nuances of the King's English through this sort of experience.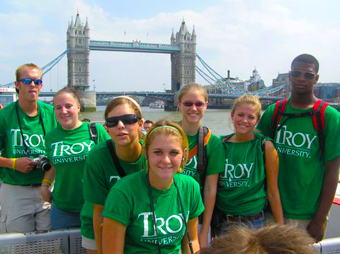 Whether your interest lies in the arts, communication, theatre or any other discipline, this experience will increase your world view.
For more information about study opportunities in both England and Ireland, please contact the Office of the Department of Art and Design.
TROY Art + Design | Malone 132 | Troy, AL 36082 | 334 670 3391 | © 2010
AFRICA

- Kenya
EUROPE

- Sweden/Denmark