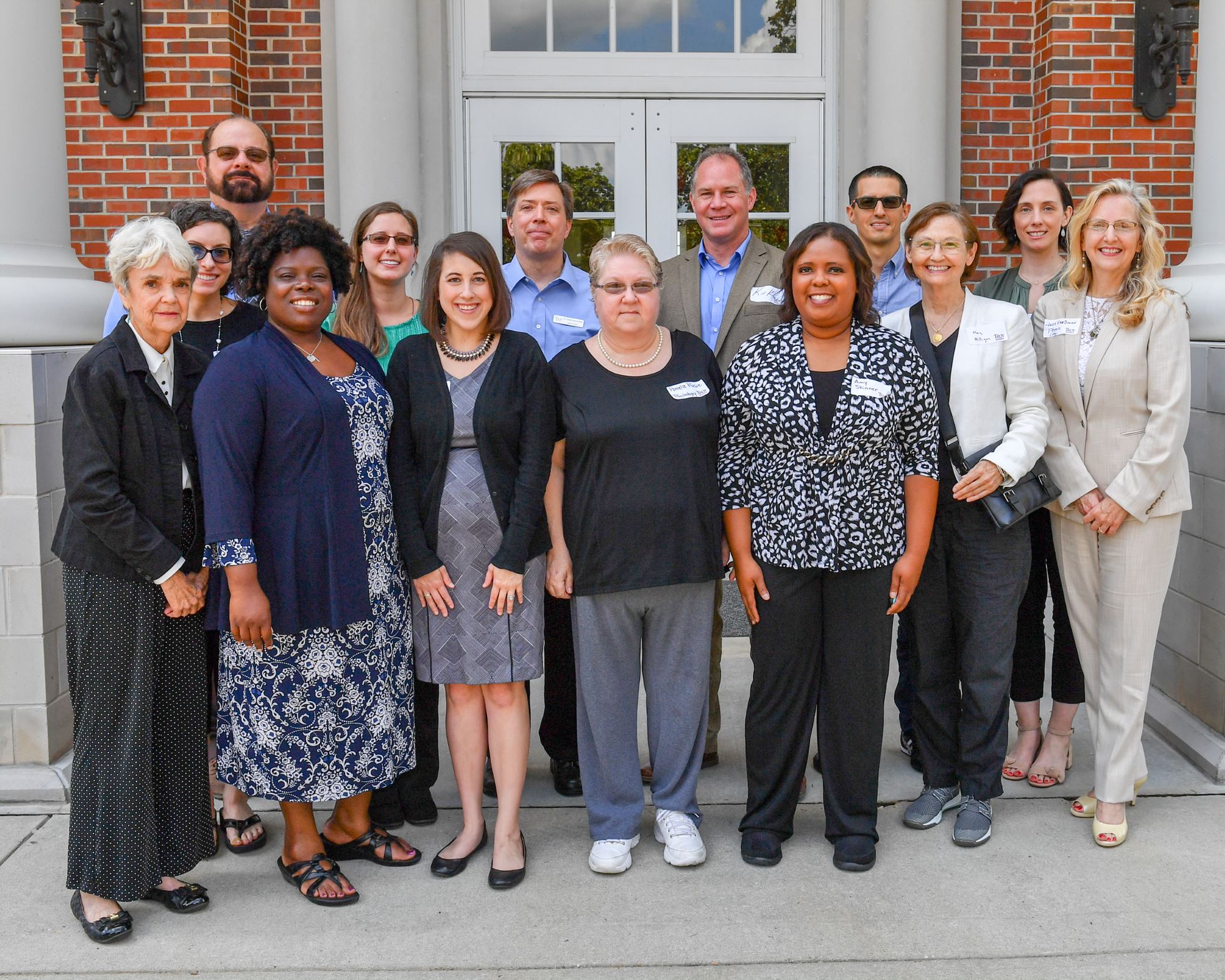 Department of Psychology
Chair's Welcome
Welcome to the Department of Psychology! Psychology is one of the most popular majors at Troy University with well over 1000 students pursuing degrees in the program. Students may seek an associate's or a bachelor's degree in our program or choose to minor in Psychology. Our Program is offered at all four Alabama campuses (Dothan, Montgomery, Phenix City and Troy), and entirely online via TROY Online. As such, students can earn their degree in the classroom, online, or a combination of both from our highly-educated and trained faculty.
The Department of Psychology consists of faculty with expertise and professional experience in many fields. These fields include Addictions, Abnormal Psychology, Applied Behavior Analysis, Aviation Psychology, Clinical Psychology, Developmental Psychology, Educational Psychology, Experimental Psychology, Industrial/Organizational Psychology, and School Psychology.
Along with our major, our program offers four minors in differing fields of Psychology. We have a general psychology minor for those students in other majors. For Psychology students we have several additional minors; Applied Behavior Analysis, which will expose students to behavioral treatments used to improve the lives of those with autism and other developmental disorders; Psychological Research, which will assist those students looking to move into Master's Programs in different psychology fields; and Substance Addiction Education minor, which will help academically prepare students seeking a position in the professional field of Addictions.

Mission Statement
The Department of Psychology provides a student-centered education in both theoretical and applied aspects of psychology that prepares students for graduate studies or direct entry into the workforce as well as life in general. Students will encounter an experienced and highly trained faculty, small class sizes, and an interesting curriculum covering most areas in psychology. Students are taught critical thinking, effective communication, ethical behaviors, and to value diversity in human nature.

Resources
Faculty & Staff
Degree Maps
Catalog Descriptions
Major (36 hours)
Minor (18 hours)
Psychology (PSY) Course Descriptions
In addition to preparing students for graduate education in applied behavior analysis and undergraduate employment as a BCaBA, the ABA minor is a great fit for students who want to become occupational therapists, speech therapists, physical therapists, family/child clinicians and counselors, music therapists, art therapists, social workers, teachers, or work in the child welfare/foster care system.

Clubs and Organizations
Applied Behavior Analysis (ABA) Club
Purpose:
​The Applied Behavior Analysis (ABA) club is a student organization that is open to anyone who is interested. Our mission is to promote ABA throughout the community and to apply behavioral psychology through service learning. At our meetings, we have guest speakers who talk about their careers in behavioral psychology and work on fund-raising projects. The ABA club is a good opportunity to get to know other students and develop leadership skills. We have adopted a special education class at Troy Elementary school and have completed several projects designed to increase autism awareness in the Troy community.
Please contact Dr. Barbara Metzger at metzgerb@troy.edu for more information.

Psi Chi
Website: Psi Chi

Psychology Club
Website: Psychology Club