Biography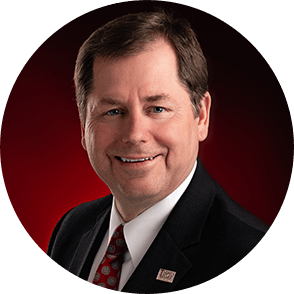 Dr. Tatum has over 28 years of experience working in a variety of areas within higher education. During his career, he has served as a tenure-track faculty member; and currently holds the rank of professor in the University's Sorrell College of Business' School of Hospitality, Sport and Tourism Management, a department chair, academic college dean, and Vice-Chancellor. His professional experiences over the past 24 years at Troy University have enabled him to work within one of the nation's most dynamic and entrepreneurial higher education settings.
On January 1, 2019, Dr. Lance Tatum was appointed as the Senior Vice Chancellor for Academic Affairs at Troy University. As Troy's Senior Vice Chancellor for Academic Affairs, Dr. Tatum serves as the university's chief academic officer and, under the chancellor, is responsible for the creation and implementation of the academic priorities for the university. In addition, the Senior Vice Chancellor for Academic Affairs directs the development and implementation of academic plans and policies and supervises the work of its faculties, departments, institutes, and research centers. Prior to this appointment, Dr. Tatum served as the Vice Chancellor for the Montgomery Campus, Vice Chancellor for Global Campus, Dean for the College of Education, and Department Chair for the Department of Kinesiology and Health Promotion.
After earning both Bachelor's (1988) and Master's of Science (1989) degrees in Education from Troy State University, Dr. Tatum earned his Doctor of Philosophy (1993) in Education from Florida State University. He first joined Troy's full-time faculty in 1998 as an assistant professor after having served as an assistant professor and head coach at Gordon College in Barnesville, GA.
Dr. Tatum has served on a variety of statewide boards and commissions related to education, as well as serving as the University's Faculty Athletics Representative to the National Collegiate Athletic Association (NCAA) from 2000 to 2008. He currently serves on the Air University Foundation Board of Trustees, the Greater Montgomery YMCA Board of Directors, the American Association of University Administrators Board of Directors, and as a member of the NCAA Division I Committee on Academics. He is married to the former Jill Ellis, also a graduate of Troy State University's College of Education, and they have two children a son, Thad, 22, and a daughter Zoe, 20.