Biography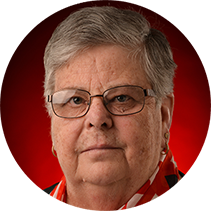 Dr. Terry Anderson serves as Director of the Master of Public Administration Program and Associate Professor of Public Administration at Troy University. Dr. Anderson has over 25 years of higher education teaching experience including 22 years of experience at Troy. Over the past twenty years she has engaged in a range of international-related work in Georgia and Ukraine where she first consulted with universities in both countries to develop MPA programs and then returned to both more than 25 times to teach as a visiting professor. In 2016, Dr. Anderson was invited to deliver a presentation entitled, "Corruption Proofing the Public Administration," to the Council of Ministers of Ukraine in Kyiv. In October 2019, she was invited to deliver the keynote address at the annual conference of the Ukrainian Bar association where she discussed the role and responsibilities of the Judiciary as a part of the general public administration in Ukraine.
Before joining Troy University, Dr. Anderson spent 21 years in public service as a criminal investigations/intelligence analyst, first with the FBI in Washington, DC, and later with the Broward Sheriff's Office in Fort Lauderdale. Dr. Anderson also taught for several years as an adjunct professor in public management and administration at both Florida Atlantic University in Boca Raton, Florida and St. Thomas University in Miami, Florida. Dr. Anderson holds a doctorate in public administration from Florida Atlantic University, and a master's in management from St. Thomas University.  She has travelled extensively including trips across Europe, Japan, and the former Soviet Union.
Publications & Presentations
Anderson, T. A. (2018). Local Government Anti-corruption Initiatives in Post-Soviet Georgia and Ukraine: Another Tale of Two Cities. Handbook of International Local Government.
Anderson, T. A. (2016). A Global Examination of the Relationship Between Corruption and Well-Being and Happiness. Journal of Politics and Democratization, GIPA and Troy University, 1(1).
Anderson, T. A. (2015). Another Cheating Scandal--And This Time It's Not the Students. Seattle, Washington: Electronic Hallway/University of Washington.
Anderson, T. A. (2014). The Day the Sunshine Left Crestview (pp. 30). Seattle, Washington: Electronic Hallway/University of Washington.
Forrer, D. A., Anderson, T. A. (2005). A Comparative Analysis of Utility Rate Forecasting: The Cape Coral Experience (pp. 257-260). Mason, Ohio: Thomson Southwestern.
Anderson, T. A., Mikeladze, M. (2002). Personnel Reform in the Georgian Parliament. Network of Institutes and Schools of Public Administration in Central and Eastern Europe.
Research Interests
Current research interests are: