Welcome to the College of Health and Human Services (CHHS) at Troy University. Our webpages are intended to bring an overview of our faculty's interests and backgrounds, undergraduate and graduate course information, and opportunities for collaborative and service learning. Whether you are a first year or transfer student, a prospective graduate student, a curious parent/sibling, or stumbled upon us randomly, we welcome your interest and look forward to helping you explore the exciting opportunities available with us. Troy's College of Health and Human Services houses multiple exciting and growing fields of study and provides a challenging, collaborative, and supportive environment to continue your academic and professional career.
CHHS is committed to providing outstanding educational opportunities for our students. Discovering and disseminating knowledge related to nursing, human movement science, social work, physical activity, pedagogy, nutrition, applied health science, and human services is the foundation of our College. We believe our dynamic fields of study benefit the larger society by bringing awareness to the relationship between health science and health services.
Our College has multiple academic programs that will surely fit the bill for your desire in a career in the health sciences or human services sector. The College currently consists of the School of Nursing, School of Social Work and Human Services and the Department of Kinesiology and Health Promotion. Our ACEN Accredited School of Nursing houses programs at the Associate, Bachelors, Masters, and Doctoral levels, with multiple options and concentrations available. The School of Social Work and Human Services is home to our CSWE Accredited BSW and MSW programs, along with the degree paths of Human Services and Applied Health Sciences. Last, but not least, our Department of Kinesiology and Health Promotion offers five undergraduate degree options, all as a Bachelor of Science (BS). These are Exercise Science (Emphasis in Pre-Health, Wellness & Fitness, or Nutrition), Athletic Training, Physical & Health Education, and Health Promotion. In addition to our major programs, the department also is home to three 18-hour minor programs in Exercise Science, Health Promotion, and Nutrition. We also house a Master of Science of Kinesiology program along with our Masters in Athletic Training (MSAT) to keep pace with the dynamic fields which we inhabit.
We look forward to taking the next step of your academic career with you! I would strongly encourage you to contact us for any questions regarding our programs, to set up a tour of our programs, and to meet our faculty. Please feel free to contact us with any questions. We are excited to hear from you!
Go Troy,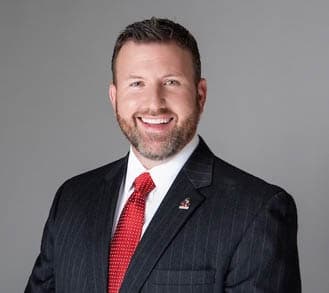 Sincerely,
Dr. John Garner
Interim Dean, College of Health and Human Services