An All-Hands Effort to Help Students Prepare for Fall 2020
July 29 - 30, 3-7 p.m. CDT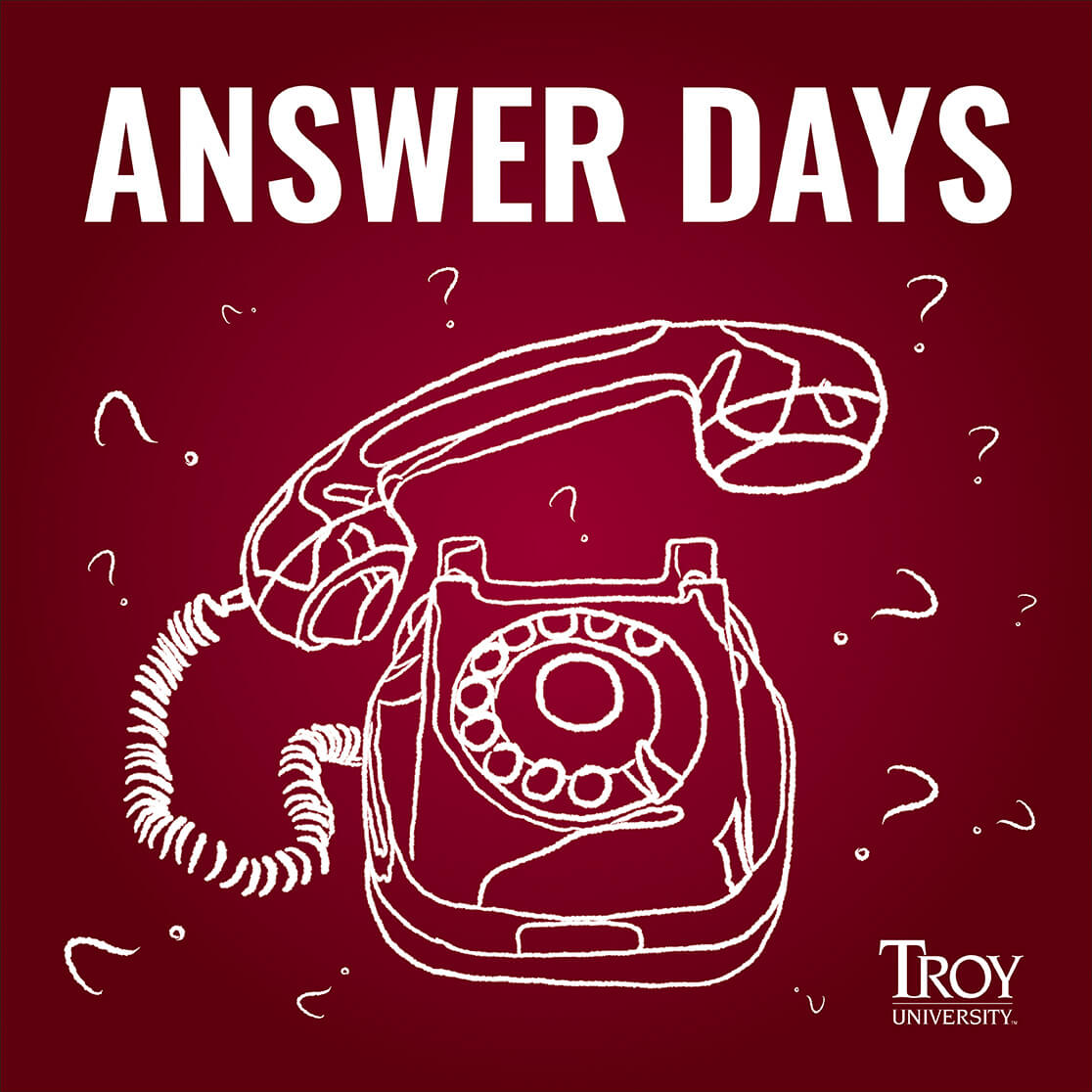 There's never been another year like 2020. The whole world feels upside down, and if you're a TROY student, you probably have lots of questions – and maybe even some concerns – about what Fall 2020 at TROY will really be like.
You may even be holding off on your decision to register for courses or solidify your fall plans. We get it. And we want to help.
That's why TROY has designated this Wednesday and Thursday, July 29 and 30, as "Answer Days."
---
What is Answer Day?
The purpose of an "Answer Day" is simple: We know students and parents have good questions, and we want to give you good, straight answers. If you're facing concerns or obstacles about the fall, we want to remove them. If you're in need of advice about the best plan of action for your fall courses, we want to advise you.
On this week's "Answer Days," the entire TROY community will be assembled to help.
Our TROY Call Center is open every weekday from 7 a.m.–7 p.m. CDT, but on Answer Day, a special Student Success taskforce at TROY is gathering by the phones from 3-7 p.m. CDT. TROY advisors, financial aid reps, counselors and even University leaders will be here and working extended hours to take calls and provide solutions, no matter the question.
And if you need help getting registered for Fall 2020 courses, we'll help you step by step.
On Answer Days, we'll be ready to:
Explain our TROY Strong plan for campus safety and preparedness for COVID
Help students register for fall courses
Clarify options regarding in-person and online classes this fall
Address financial concerns
Answer any other questions you may have
Any and every question is welcome!
---
How to Participate
Simply call our normal TROY Call Center number: 1-800-414-5756.
You can call anytime, but if you call between the hours of 3-7 p.m. CDT on one of this week's Answer Days, the entire TROY student support community will be assembled around the phones and ready to help with whatever you need.
TROY Strong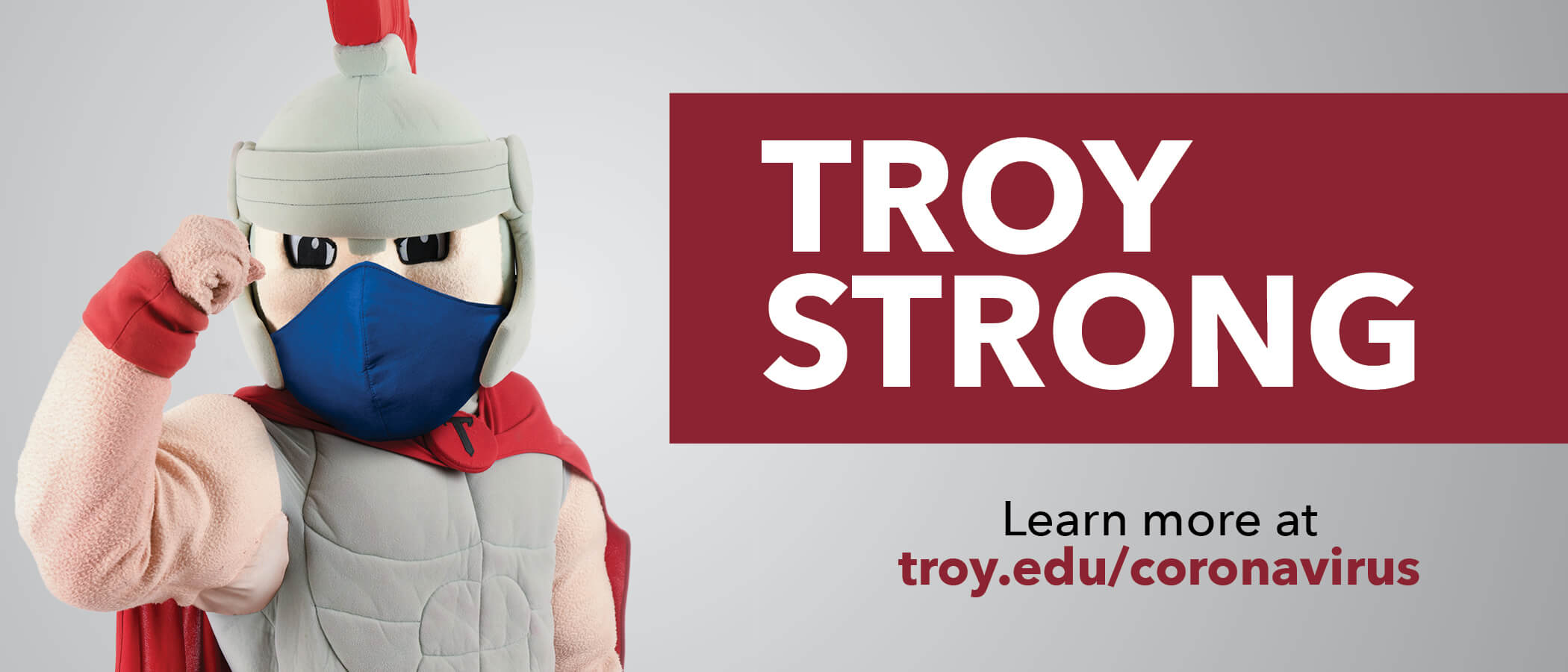 Health and safety during the COVID-19 pandemic
The safety of our students, faculty, staff and guests is the highest priority for Troy University. The University's Coronavirus Task Force, comprised of representatives from throughout the Institution, continues to work with local and state officials, the medical community and the Alabama Department of Public Health (ADPH) to make informed decisions regarding University operations.