Partnership Overview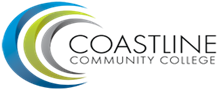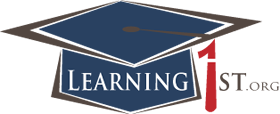 Troy University is proud to be a partner with Coastline Community College of Southern California. Coastline is recognized as one of the nation's premier providers to the US Military and is the anchor institution for the Learning 1st Consortium. The TROY / Coastline partnership includes two options for the continuation of studies begun at Coastline:
(1) the Learning 1st Collaboration Program or (2) as a transfer affiliate in the traditional sense.
Learning 1st promotes unique, sustainable online degree completion models that decrease the amount of time and associated costs required for students to earn a bachelors degree from a prominent four year university. This consortium, which includes UMass Amherst, Penn State World Campus, the University of Illinois- Springfield, Troy University and Coastline Community College is committed to increasing the capacity of Community Colleges to provide online baccalaureate degree completion pathways for low income and working adults. Students enrolling in the Learning 1st Collaboration are concurrently admitted to Coastline Community College and Troy University. They complete the first 50% of their Baccalaureate degree at Coastline CC and the final 50% of the program through the online learning platform of TROY Online. BS degree options through TROY include the BSBA in Global Business - concentration in Human Resource Management and the BS in Human Services and the BS in Psychology.
Coastline students who transfer to TROY will receive a 10% discount off the prevailing tuition rate as a benefit of the Coastline - Learning 1st - TROY partnership.
Follow the links below for details of the degree pathways for students considering or enrolling in the Learning 1st option.
Students interested in a traditional transfer to TROY following completion of their studies at Coastline CC and in learning more about TROY's broad range of undergraduate degree options are asked to visit troy.edu or to contact Varryron Young, by e mail at vyoung169067@troy.edu or by phone on 210-495-2100. To have a better understanding of courses that will transfer from Coastline CC to TROY, please view the Coastline CC Transfer Credit Listing.
Details of partnership benefits and processes for transfer students is located on the Coastline CC partnership page.
Students interested in learning more about options available through Coastline Community College are asked to visit coastline.edu