We know that parents and their daughters have serious discussions about whether they will be able to afford a sorority. Just as you need to be informed regarding the cost associated with a college education, you need to understand the financial obligation associated with sorority membership.
Each woman joining a sorority should be aware of the dues, fees and other expenses that are involved and should consider these when making financial plans to attend college. During formal recruitment, a potential member should ask sorority members about financial obligations and payment options. Each sorority sets its own fees and payment schedules.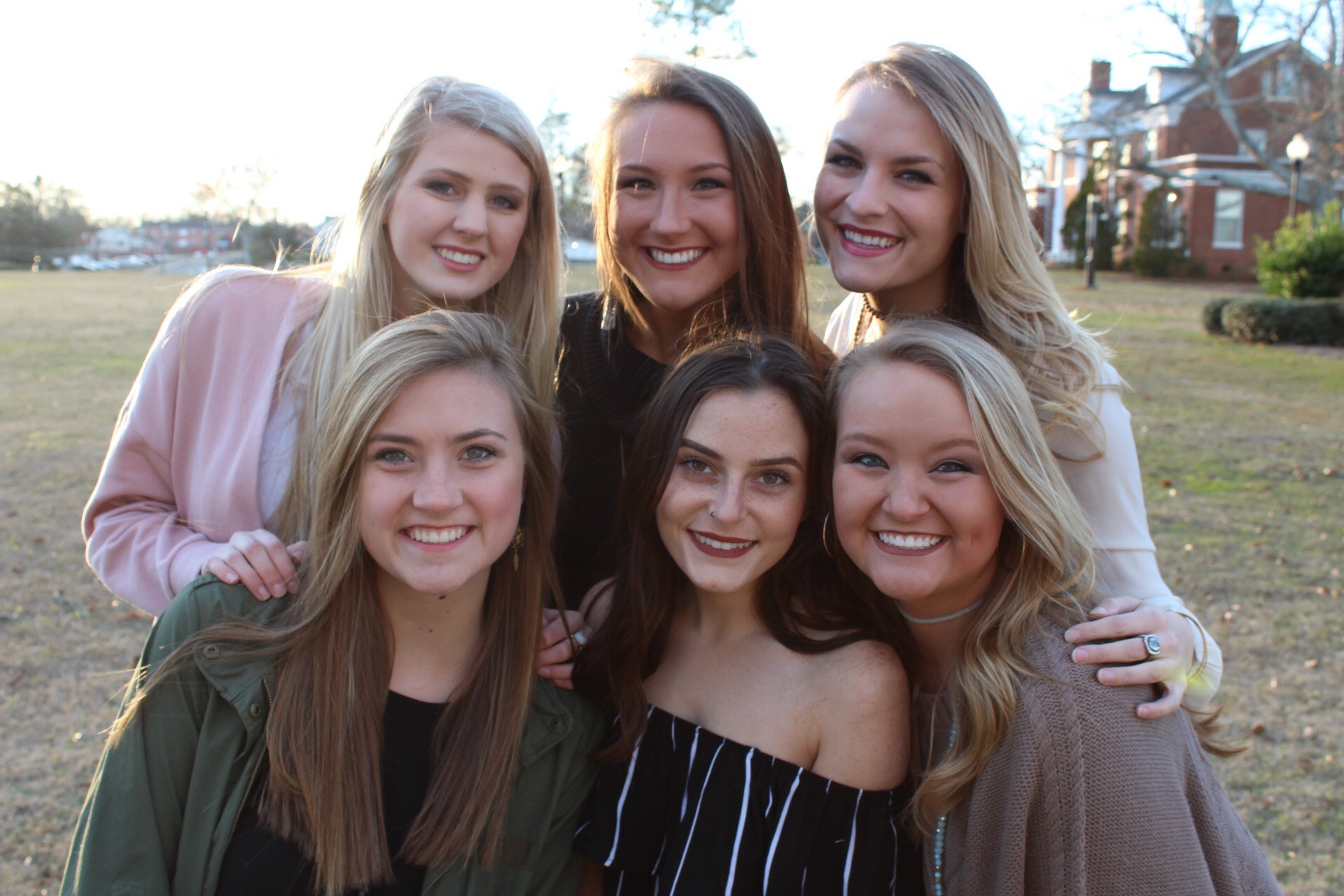 As with other organizations, there are financial obligations to be met when you join a sorority. Some responsibilities are:
To pay the new member fee, house fee (if charged), initiation fee and purchase your pin. These fees are paid only once. The new member fee is paid at the time of pledging. The initiation fee and pin are paid for at the time of initiation which is generally fall semester. Housing fees are paid at different times, depending on the sorority.
To pay monthly dues on time.
To pay for optional services such as t-shirts and party pictures.
To discuss fully with parents or guardians your financial situation and arrive at a mutual understanding of financial requirements before pledging.
Please be aware that the cost of living in a sorority house is the same as living in the residence halls.
It may cost a little more the first year, but it will be your sorority for the rest of your years at TROY. It will become a circle of friends, a group to belong to, for the rest of your life.
AVERAGE SORORITY COSTS:

New Member Fee: $75.00
Initiation Fee: $200.00
Sister's Pin: $150.00
Monthly Fee: $130.00