Nicole Jayjohn
Office: Freshman Forum Director
Hometown: Spanish Fort, AL
Major: Marine Biology Major
Classification: Sophomore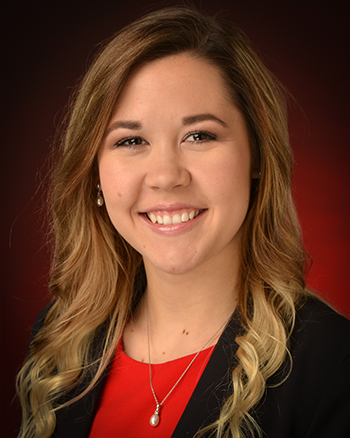 Why I chose TROY: During my senior year of high school, I considered other universities, but ultimately I knew I was going to call Troy my home. All throughout high school, I watched my sisters experience Troy and everything it has to offer, from student involvement and leadership opportunities, to a great academics and an even better community. Aside from all the wonderful things Troy offered, I chose Troy because it was, and still is, my home away from home.
Involvement and Honors at TROY: Throughout my freshman year at Troy, I have been blessed with the opportunity to be involved in several amazing organizations. I was a member of Freshman Forum, where I served as a Delegate and as Historian, and will now serve as the new Freshman Forum Director for the 2018-2019 academic year. In addition, I am also involved with Troy Church, Trojan Ambassadors, and Phi Mu Sorority, where I serve as Phi Director Assistant, and where I was recently named "Most Outstanding Phi."
Words of Encouragement: My advice for incoming freshman would be to embrace Troy and everything it has to offer. Troy is a place full of endless opportunities and experiences, so get involved! Regardless of whether you were involved in high school, Troy is a new chapter in your life, a chance to get out of your comfort zone and try something new! After only a year at Troy, I can confidently say Troy has already shaped me into a better person and provided me with amazing opportunities and lifelong friendships. I hope you all choose to make the most of your time here at Troy, and I wish you all the best of luck! Go Trojans!
Josh Marvin
Office: Freshman Forum Director
Hometown: Alabaster, AL
Major: Risk Management and Insurance
Classification: Sophomore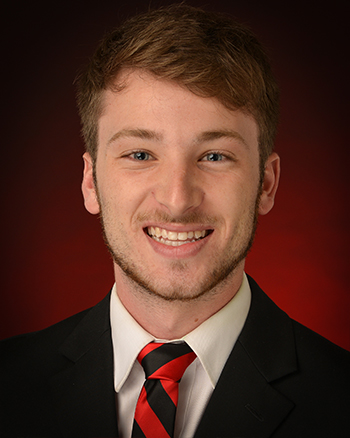 Why I chose TROY: Coming to Troy did not seem to be the obvious answer as a rising senior, but the more the year unfolded, it became abundantly clear that it was meant to be home. I chose to attend Troy because of the incredible opportunities it affords as a "medium-sized" campus & how those who attend are consumed with an intense Trojan pride that overflows into multiple facets of their lives. Socially, academically, and relationally, the students of Troy were driven by something greater than themselves and bonded together in unity by it.
Involvement and Honors at TROY: During my first year, I enjoyed my experience in Freshman Forum as Vice President, finishing the year being voted "Mr. Freshman Forum" by my peers, and as the newly selected Director. I have also been involved with Campus Outreach, the Alpha Tau Omega fraternity, and have taken advantage of the multi-cultural campus that Troy boasts by participating in the Conversation Partners program. Now I serve as a Trojan Ambassador, recruiting future Trojans who I hope will choose to get as involved as possible as an outpouring of their Trojan pride!
Words of Encouragement: Congratulations on deciding to attend the great university on earth! Now, the true question is: How will you choose to utilize this gift and give back? Never be afraid to step out of your comfort zone, broaden your horizons, and be as involved as possible. College is a fleeting four years, and Troy has a way of rewarding those who seek to serve it humbly. I look forward to using my position as Freshman Forum Director to garner a group of future leaders who seek to do just that.