What is Freshman Forum?
Freshman Forum is the freshman branch of the Student Government Association. We are here to help the freshman leaders get connected around the TROY campus, in the community, and begin making lifelong friendships. Freshman Forum is made up of approximately 50 freshman and 2 directors. The members of Freshman Forum had to go through an application and interview process. Once the new members are chosen, they will go on a retreat to learn parliamentary procedure, leadership skills, and team work. It also provides the chance for you to get to know you colleagues.
Just like any other organization, Freshman Forum is made up of a President, Vice President, Secretary, Treasurer, and other non-executive officers. The directors are there to help the executive officers and members get everything done on the agenda and act as mentors to the freshmen.
Kazani Snell, Freshman Forum Director, 2023-2024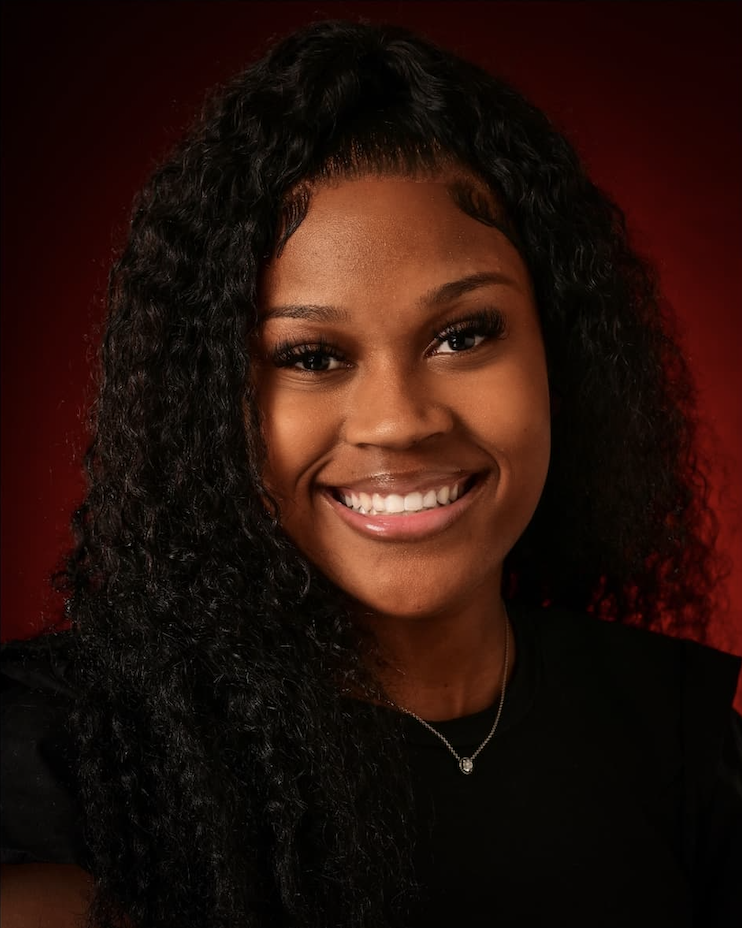 Hometown: Dothan, AL
Major: Biomedical Sciences
Classification: Sophomore
Why I chose TROY: My parents are graduates of Troy University. Because of their awesome experience, Troy ranked high on my list. My aim was to select a college with a high standard of academic excellence, a good campus community, and one that would allow extracurricular activities that piqued my interest. My academic plight afforded me the opportunity to receive the Scholar's Award due to the numerous scholarships available to students. On Troy's thriving campus, daily I am exposed to learning opportunities that prepare me for a prominent career in the medical field. Outside of academics, I immediately felt as though I was a part of the Troy family. Remaining actively engaged with peers and civic organizations is also a priority; I am positive that Troy is the best place for me to be in order to achieve goals that guarantee continual success. Troy has exceeded my expectations. Like my parents, I will also be a proud graduate of Troy University. Go Troy!
Involvement and Honors at TROY: Prior to enrollment, extensive research went into the organizations and leadership opportunities available on Troy's campus. In the past year, I was selected to be a Freshman Forum delegate, which opened me up to a number of other campus organizations. As a delegate, I served as Vice Chair of Public Relations. I was also a part of the 2022-2023 Troy Cheerleading Team, in which we made program history at the national competition. I am grateful to Freshman Forum for the opportunities I have been afforded. I can not wait to serve as the Freshman Forum Director for the 2023-2024 class!
Words of Encouragement: Freshman Forum has been extremely impactful! I strongly encourage all to become involved. Being a freshman can be overwhelming, whether you are close or far from home. Freshman Forum can serve as a gateway to other organizations and a way to meet many new people. It is so important to just get your name out there and form lifelong relationships. Troy also has many other ways for students to become involved. All you have to do is be willing to serve. One of my biggest cheerleaders, my mom, has always encouraged me to "Keep Shining!" This is also what I implore others to do. Even in the shade, the sun shines. Thus, with whatever you decide to do, while at Troy, shine.
Caleb Smith, Freshman Forum Director, 2023-2024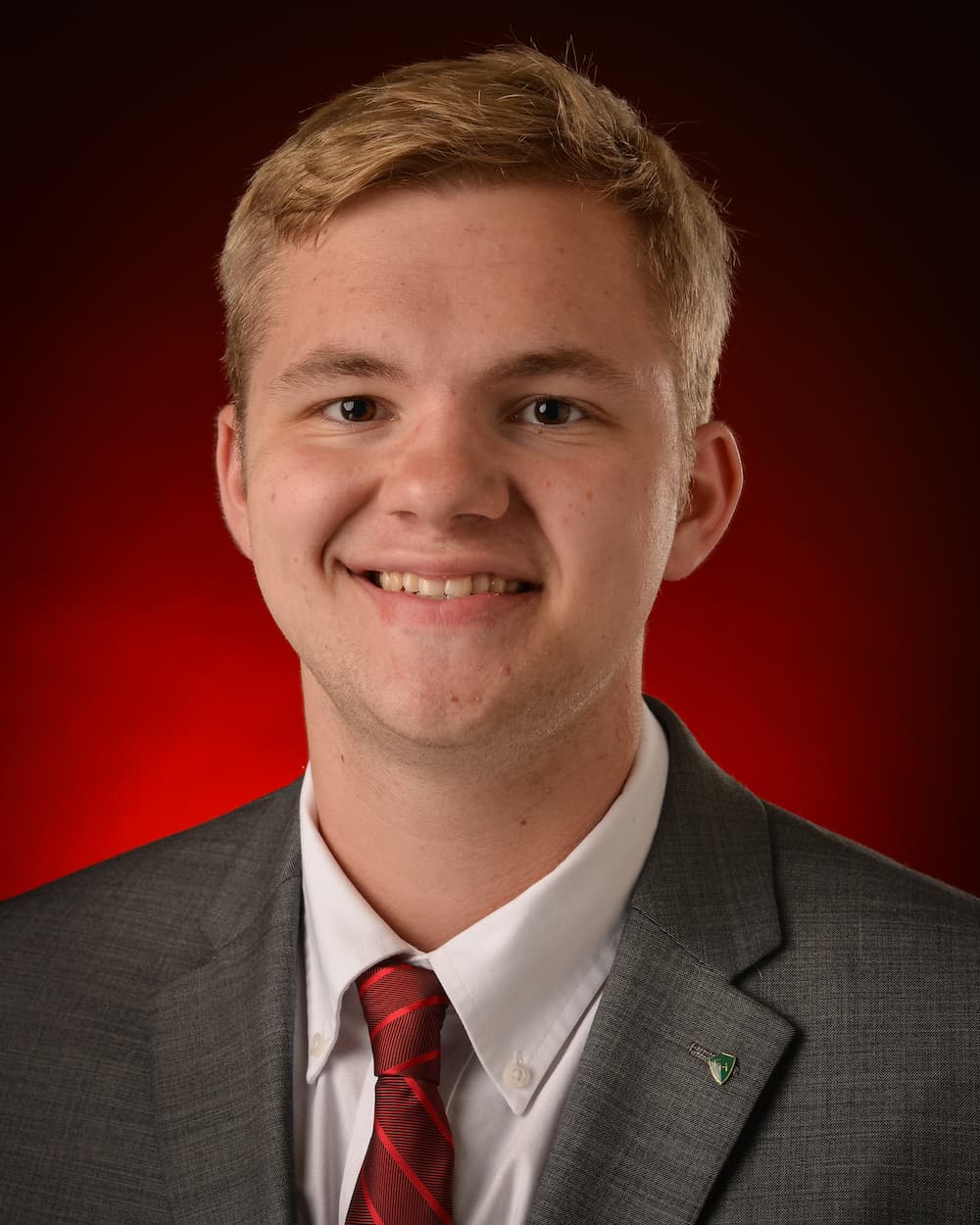 Hometown: Gadsden, AL
Major: Global Business Management
Classification: Sophomore
Why I chose TROY: I first came to Troy University in the fall of 2021 during my senior year of high school. I had already been accepted to Troy and although I was not planning on attending, I still told my parents that I wanted to give it a chance and tour. From the moment that I stepped on campus that one day in October, I immediately fell in love with everything about Troy. Troy is more than a school—it is a community of people who are genuine and want to see each other succeed. As a student who likes to be very involved, coming to Troy has been an absolute blessing, as it has allowed me to seek new opportunities and leadership roles. I chose Troy because I believed that it would be the best place for me to grow, and I could not have made a better decision. I am extremely proud and honored to be a Troy Trojan.
Involvement and Honors at TROY: One of my most distinct honors during my time at Troy was being a Freshman Forum Delegate for the 2022-23 academic year, where I served as Director of the Excellence in Leadership Conference and was named Mr. Freshman Forum. I am also a member of FarmHouse Fraternity, where I serve as Assistant Vice-President of Finance, as well as Vice-President of the Student Alumni Association and a Counselor for The Living Stones Retreat, a summer retreat for incoming Troy students.
Words of Encouragement: If there is one thing I can tell you about coming to Troy—don't be afraid to reach out! One phone call or text could lead to you meeting one of your very best friends in life. Never be afraid to talk to someone simply because you believe that you may be intruding on their life or that they do not want to talk to you. College is a time to find your true circle of friends and people who care about you most. During my time in Freshman Forum, I was blessed to meet people who truly want the best for me in life, and it is all because I got out of my comfort zone and simply reached out.
Annual Events
Leadership Conference
The Troy Leadership Conference is Freshman Forum's marquee event, as our delegates host leaders from high schools across the Southeast. The participants attend interesting and innovative seminars on topics ranging anywhere from managing stress to building resumes. Students that attend are given a glimpse of what life is like as a Trojan and leave the conference equipped with top-notch leadership skills.
Feast with Friends
Every Thanksgiving, Freshman Forum holds Feast with Friends in order to reach out and cultivate friendships with members of Troy's International community and give them a taste of traditional American Thanksgiving food. Everyone is welcome to come enjoy the feast and everyone leaves with a full belly.
Athlete Appreciation
Freshman Forum prides itself on its support of Trojan Athletics and holds multiple events throughout the year to express our gratitude for all athletes on campus.
Freshman Run
Freshman Run is one of our favorite and most well-known traditions. During the first home football game every year, new freshmen have the opportunity to run across the field and into the student section, symbolizing their becoming a part of the Trojan family.
SGA Retreat
All Freshman Forum delegates attend the SGA Retreat at the beginning of the year to foster relationships with other delegates and learn the skills necessary to be an effective leader. Where will we go next? You'll have to join to find out!