Visiting the Troy, AL Campus
Please Note: Campus tours are suspended until June 8 in conjunction with University safety efforts regarding Coronavirus (COVID-19).
For your safety and the safety of our faculty, staff and students we are currently only hosting virtual campus tours.
Campus visits are an important aspect of the college decision-making process. Seeing TROY's Campus in person gives you the opportunity to discover what makes our unique University the right fit for you.
While visiting Troy University in Troy, Alabama, you will have the opportunity to take part in a student-guided tour of campus. While learning about TROY history and traditions, you will also tour various academic buildings and residence halls. Following the tour, you will have the chance to meet with an Admissions Counselor to discuss admissions and scholarship opportunities, major and career options, housing possibilities and student life.
Please note that our student-guided campus tour is a walking tour. To request special accommodations, contact our Office of Admissions at 334-670-3179.
TROY welcomes you to come and see what makes our campus different. Tours are held Monday - Friday at 10 a.m. or 2 p.m. or on specified Saturdays.
Schedule your campus visitGROUP TOURS KNOW BEFORE YOU GO
Other Opportunities to See Our Campus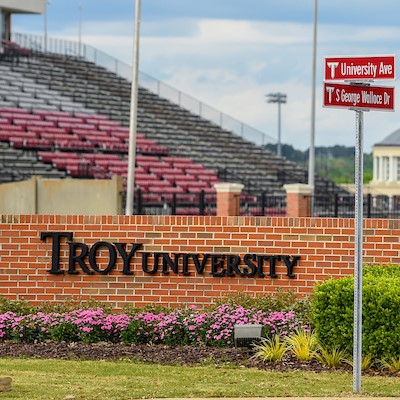 Video Tour
Take a video tour of our beautiful flagship campus in Troy, Alabama with Admissions Counselor Birdie Norris. Learn more about our merit scholarships and our nationally-recognized accredited programs.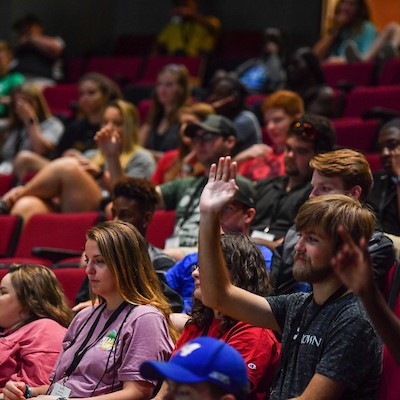 New Student Orientation
New Student Orientation is the first step in becoming acclimated to TROY. Each Alabama location hosts orientation sessions that will assist you in setting up your TROY email, Trojan Web Express, Canvas accounts in addition to meeting with an adviser and registering for your classes.
Campus Map