Office of Development
Our mission is to build partnerships between the Institution and its friends and to solicit private financial support for the University. We work closely with the Troy University Foundation to raise money for scholarships, academic programs, new equipment, faculty and staff initiatives and more. In addition, we are actively involved with all current and future alumni in a myriad of ways through the Office of Alumni Affairs.
GIVE
You Can Make a Difference
100+
Causes available to support with a gift.
1000+
Students received Foundation scholarships last year through our generous donors.
Chancellor's Invitational Golf Tournament
Grab your clubs and prepare for a day of fun, competition and fellowship for 2023 Chancellor's Invitational Golf Tournament that is being held on Wednesday, September 20. The proceeds for this year's tournament will support the John W. Schmidt Student Ministries and Troy University's Athletic Ministries.
Troy University Foundation Marion Horne Beasley Scholarship
Ms. Jane Beasley, a native of Barbour County, has endowed a scholarship fund at Troy University in honor of her mother, Marion Horne Beasley, who taught in Barbour County from 1936-1981.
During her lengthy career, Mrs. Marion Horne Beasley returned to TROY many times to pursue her love for learning, enhance her teaching, and acquire educational certifications, eventually earning three degrees.
Although she was primarily an elementary teacher, she also taught high schools classes ranging from English to biology, and she was proficient in all of them. A former student said of her, "She was smart as a cricket ." She remained devoted to learning and teaching, and for that, she was beloved by her family, students, colleagues, and community. This scholarship fund honors her and expresses appreciation to Troy University for providing her with the opportunity to pursue her love for learning over a period of 40 years.
Quite appropriately, the scholarships provided by this fund will reward mature women who pursue teaching degrees or certification. Preference will be given to rural educators and residents of Barbour County.
Ms. Jane Beasley is a 1974 graduate of Troy State University. She taught at Eufaula High School before attending law school at the University of Kentucky, graduating (J.D. degree) with honors, including the Law Review and Order of the Coif. She has gained recognition for her legal expertise in securities law and corporate mergers and acquisitions.
Interested applicants can complete the interest form, or current students can apply here. Deadline to register for the 2022/2023 academic year is March 27th.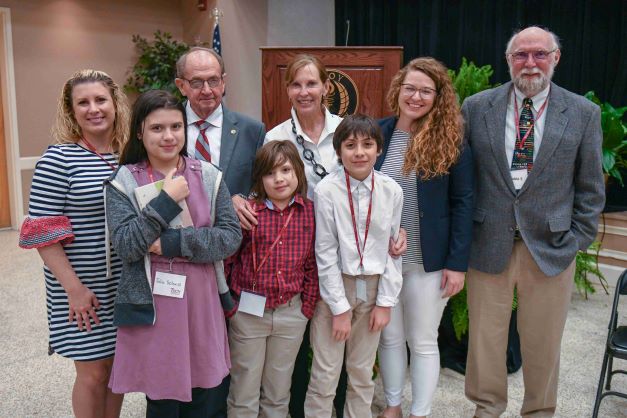 Marion Horne Beasley Scholarship Interest Form
Troy University Foundation
301 Adams Admin. Bldg.
Troy, AL 36082
334-670-3608