What is Freshman Forum?
Freshman Forum is the freshman branch of the Student Government Association. We are here to help the freshman leaders get connected around the TROY campus, in the community, and begin making lifelong friendships. Freshman Forum is made up of approximately 50 freshman and 2 directors. The members of Freshman Forum had to go through an application and interview process. Once the new members are chosen, they will go on a retreat to learn parliamentary procedure, leadership skills, and team work. It also provides the chance for you to get to know you colleagues.
Just like any other organization, Freshman Forum is made up of a President, Vice President, Secretary, Treasurer, and other non-executive officers. The directors are there to help the executive officers and members get everything done on the agenda and act as mentors to the freshmen.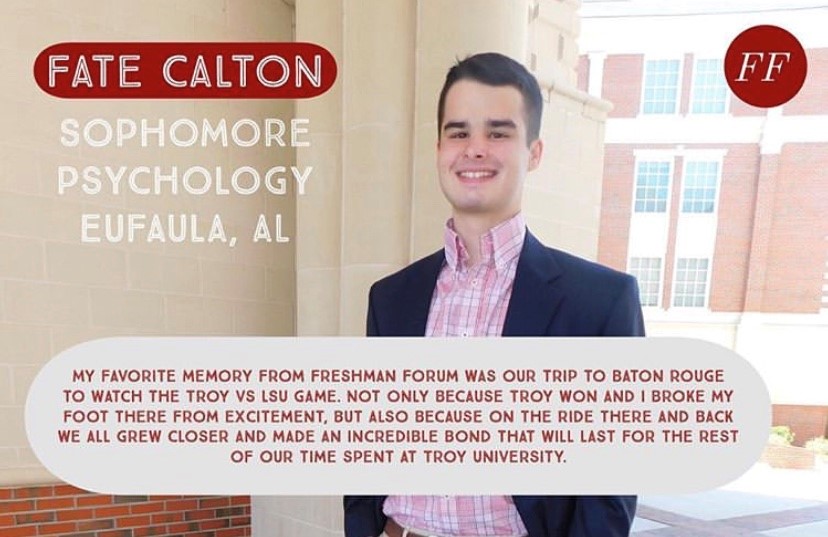 What should potential members know about Freshman Forum?