About the Graduate Education Certification Programs Grades P-12 (Interdisciplinary)
Alternative-A programs (Alt-A) are for students who have an undergraduate degree without a teaching certificate and would like to obtain their initial certification. The Alt-A program builds student's knowledge in both content and teaching pedagogy so that they are prepared to enter a classroom and be successful.
Traditional programs provide the opportunity for students to advance their studies from their undergraduate program through a master's degree. Students in the traditional program seek advanced certification within the same discipline as their current certification.
Thinking about furthering your education or changing your profession altogether? Earning a graduate degree in Teacher Education can help you do just that!
---
Graduate P-12 Certification Programs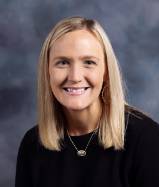 What Can You Do with a Degree in P-12 Education?
Students with a graduate degree in P-12 Education are able to teach in either an elementary or secondary setting similar to the undergraduate program. Additionally, students with a graduate degree may be able to teach undergraduate courses in their discipline at varying colleges or become a specialist or coach for their school system.
Ed.S. Teacher Leader
Teacher leaders usually want to pursue instructional coaching positions or lead teacher positions.
With this certification, you'll bring valuable new skills to your school and be prepared to:
- Develop curriculum
- Develop/deliver professional development activities
- Develop school improvement initiatives
- Help create school improvements by collecting assessment data
- Mentor new teachers/train staff
Interested in Applying to TROY?