About the Second Language Instruction Program
At TROY, we believe communication is the cornerstone for success. That's why we prepare our students to effectively navigate and flourish in a rapidly changing and assimilating world. As partnerships are forged between countries in the name of commerce and progress, never has it been so important to understand one another. Through TROY's Master of Science in Second Language Instruction (SLI)/Teaching English to Speakers of Other Languages (TESOL), you can use your baccalaureate degree in English, sociology, education, psychology, journalism, linguistics or any language-related discipline to help prepare yourself and/or others to teach and learn second or additional languages around the world.
Purpose
As the national and international demand for second language (L2), ESL or TESOL teachers continue to increase, the heart of our program is to expand your skills and knowledge in the fields of second language instruction, applied linguistics and foreign language research and teaching. The interdisciplinary coursework and theoretical and practical research of our program equip you to identify and analyze learners' learning capacity, design second language teaching curricula and understand the variety of evidence-based teaching and assessment practices.
The SLI program is offered both online and on campus (Troy Campus and Montgomery Campus); hence, you can choose the option that best fits your schedule. You will have the opportunity to write a thesis or complete supervised research, pass comprehensive exams or final project.
Program Objectives
Upon successful completion of the Master of Science in Second Language Instruction, you students will be able to demonstrate:
The professional skills and academic competencies required for second language instruction
Knowledge of recent theories of how languages are structured and acquired
Knowledge of and understanding of principles necessary to create and deliver appropriate lesson plans
Knowledge of and ability to create appropriate assessments
Knowledge of a wide range of research methodologies and how they rate to increased achievement for language learning students
Knowledge of a wide range of cultural values and beliefs represented by different cultures and how they relate to increased achievement for all students
Connecting Globally
Every day, the United States continues to partner with other countries to develop industry with various non-English speaking nations at home and abroad. Because of this, individuals working in the areas of trade, tourism, media and science are discovering the need to learn a second language as the world continues to build its global market place. TROY's SLI program is a 31-to 33-hour program — offered in thesis and non-thesis track options — that focuses on preparing domestic and international students for future careers in second language teaching and learning.
Boundless Opportunities
Whether you're interested in traveling the world instructing others who wish to learn or teach an additional language or any world languages, our skilled faculty is excited to help you develop the professional skills and academic competencies required for second language instruction. TROY's SLI practicum class provides you with unique opportunities such as teaching international students in the ESL department.
Overall, your studies will help you gain proficiency, knowledge and skills through classroom instruction, observations of experienced teachers and planning and delivery of instruction in their or your language of specialization. Once you've graduated with your master's in this program, you'll be prepared to help others understand how languages are structured and acquired as well as how to learn a language that is completely foreign to them.
A Bright Future
With English considered an international/global language that is a required skill for the majority of the world's professional careers, the demand for English teachers is exceptionally high around the globe. Even in English-speaking countries such as Great Britain, the United States and Australia, there has been as increase in the number of immigrants coming from non-English speaking countries. This means opportunities to find jobs for ESL teachers is quite promising.
According to the Bureau of Labor Statistics, the employment for ESL teachers (grouped together with adult literacy and high school equivalency diploma teachers) is expected to grow 7% by 2024.
"Educate the mind to think, the heart to feel, the body to act." — TROY Motto 1887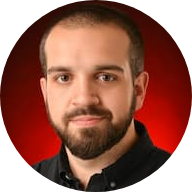 Second Language Instruction Curriculum
While specific courses may vary from year to year, coursework may include but is not limited to:
Select Either the Thesis Option or the Capstone Option :
Thesis Option
Practicum
Thesis
Capstone Option
Practicum AND
Capstone
To apply for admission to the Master of Science in Second Language Instruction program, applicants must submit:
A completed Application for Admission to the Graduate School. Must hold a baccalaureate degree in English or another language, sociology, education, psychology, journalism, linguistics or any language related discipline.
Official transcript(s) from all universities attended.
Two (2) letters of recommendation submitted in English from former or current professors. The letters are expected to provide insights into the applicant's ability and aptitude for graduate study. If working, letters from colleagues will be accepted. See web request form at: https://www.troy.edu/academics/colleges-schools/graduate-school/forms.html.
Unconditional Admission
Students should meet the unconditional admission requirements for the Graduate School with the following exceptions:
Applicants must have achieved at least a 3.0 GPA on all undergraduate work.
Students must demonstrate a strong evidence of excellence in language skills by providing an essay on a topic in literature, writing, language, linguistics, education or any related field.
Conditional Admission
Students entering the English as a Second Language Track must successfully satisfy one of the following in addition to the Conditional Admission requirements of the Graduate School:
Make a satisfactory score on the Test of English as a Foreign Language (TOEFL): TOEFL: IBT (internet-based test) 80/ 213/ CBT (computer-based test) 213/ PBT (paper-based test) 550.
Make a satisfactory score on the International English Language Testing System (IELTS): score of 6.5
Make a satisfactory score on the ACT COMPASS ESL exam. To pass the ACT Compass ELS, a student must attain a total of 270 on the Listening, Reading and Grammar sections, with no individual score below 85, and a minimum score of 8 out of 12 on the writing test. Note: The ACT Compass ESL may be taken only once.
Admissions documents for international students
Accepted via email by your recruiter.
Completed International Application
Official diploma, and transcripts or mark sheets of Bachelor's degree. More information below.
Financial support statement (original bank statement and sponsor letter). More information below.
Passport identification page with machine readable code visible.
English proficiency minimums: official TOEFL test overall score 70 or official IELTS test score 6.0 bands overall. More considerations below.
Note: Troy University main campus offers English as a Second Language courses. English proficiency placement test is available upon arrival.
Transfer Credits
A maximum of 12 credit hours taken at another regionally accredited university with a grade of "B" or better can be applied to the MSSLI degree. These courses must be comparable in catalog description to courses in the MSSLI program and must be approved by the Dean of the College of Education.
Academic Advisement
Faculty advisement for the program is required.
Application Deadlines
For Application Deadlines visit the Academic Calendar
Career Opportunities
TROY's The Master of Science in Second Language Instruction (SLI)/Teaching English to Speakers of Other Languages (TESOL), equips graduates to be certified teachers, language-teaching instructors at colleges and universities, as well as specialists. Further, if students desire to pursue the doctoral program, they will be prepared to be university professors and language researchers in the field.
The job outlook for language teachers and instructional coordinators at schools is annually increasing worldwide. These are truly rewarding career opportunities that help language educators to be able to promote the quality and standards of the program they have followed by teaching students a lifelong learning attitude, discipline and perseverance.
Program Locations
Interested in Applying to TROY?