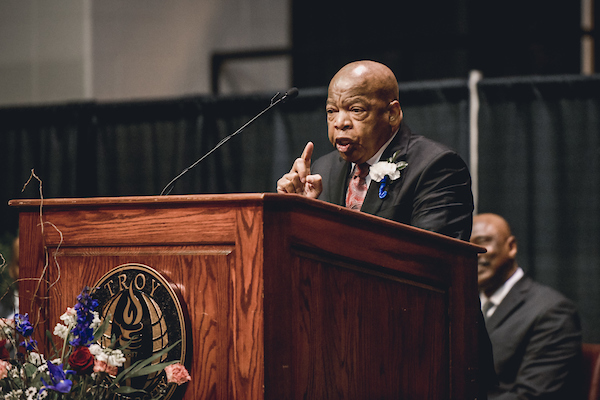 Congressman John Lewis Leadership Conference
The Congressman John Lewis Leadership Conference, formerly known as the Troy University's Leadership Conference Celebrating African-American History Month is held annually on the main campus of Troy University. This conference provides valuable information to enhance the quality of leadership and civic participation of community leaders, area residents and University students. Major sponsors of the conference since its inception have been the City of Troy and the SD James Evangelistic Association.
This year, our conference will be held on the campus of Troy University on Friday, February 4, 2022 and Saturday, February 5, 2022. This year's theme will be Leadership Challenge – Healthy, Body, Mind and Community. The event will be $30 for community members and $15.00 for students. We hope that you will be able to join us this year.
In addition to valuable breakout sessions for both University students and community participants, we have outstanding keynote speakers. Past speakers have included Dr. Dorothy Buckhanan Wilson, Dr. Mary Frances Berry, Mrs. Peggy Wallace Kennedy, the Rev. Dr. Raphael Warnock, Dr. Quinton Ross, Congressman John Lewis, Congresswoman Terri Sewell, Rickey Smiley, Bishop James Davis, Juanita Jones Abernathy, Jasmine Guy, Hill Harper, U.S. Navy Rear Admiral Fernandez "Frank" Ponds, the Rev. Bernice King, Judge Penny Brown Reynolds, Dr. Randal Pinkett, the Rev. Dr. Raphael Warnock, Bishop Vashti M. McKenzie, Dr. Calvin Mackie, Ms. Lyn Vaughn, Mr. Tim Reid, Judge Greg Mathis, Ambassador Andrew Young, Dr. Joseph Lowery, Dr. Belle Wheelan, Mr. Thomas N. Todd, the Honorable Lois DeBerry, columnist Cynthia Tucker, former Birmingham Mayor Richard Arrington and the Rev. Jamal-Harrison Bryant.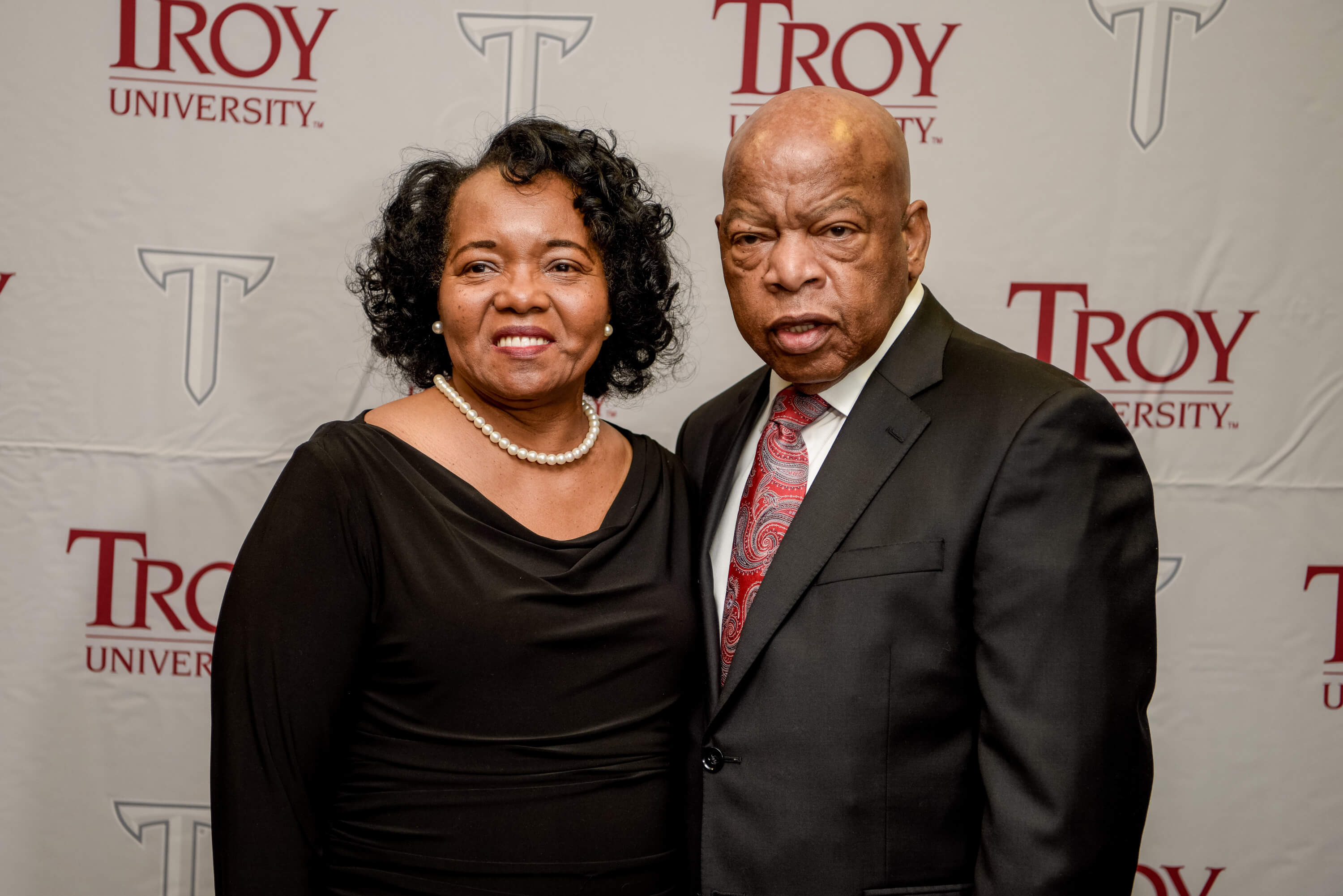 Each year the committee selects a new chairperson. Mr. Shelby Tuck is serving as the 2022 conference chair.
Mission Statement:
To bring individuals together to promote dialogue that fosters multicultural collaboration to strengthen relationships and empower diverse leaders with the tools to better serve their organization and community.