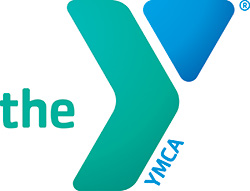 Troy University is a proud partner of the Prattville YMCA. The partnership offers a tuition scholarship to all employees of the Prattville YMCA. Scholarships are applicable to all University degree programs and certificate programs, at all University locations including eTROY online offerings. Proof of eligibility is required. Proof of eligibility is required. Please visit here for additional information regarding programs, tuition, etc.
For more information, contact Amy Waters, Director of Community Outreach, awaters@troy.edu, 334-241-9502.
NEW SCHOLARSHIP exclusively for new Troy University students who are eligible for one of our corporate partnership programs! Click here for scholarship details, eligibility requirements, and to apply for this scholarship..
Features & Benefits
Proof of Eligibility is required. Please see "Steps to Take" below.
For additional information and to get started, please contact the Troy University Prattville YMCA partnership liaison:
Amy Waters: awaters@troy.edu or 334-241-9502.
Degree Programs
Tuition
All employees, spouses and dependents of the Prattville YMCA receive a 15% reduction on the tuition rates listed below.
Financial Aid
Troy University is committed to providing exceptional service to students and their families who apply for financial assistance. The Office of Financial Aid offers a variety of services and programs designed to help you find ways to meet the costs of education. We want you to succeed at Troy University.
For more information, go to http://troy.edu/financialaid/
Steps to receiving your partnership benefits
ADMISSIONS
Contact personal partnership liaison directly - see contact information above
Review Admission Requirements -Undergraduate / Graduate
Complete the Troy University Application for Admission at troy.edu/admissions. Be sure to include your partnership code listed below to indicate yourself as a Region IV SSA employee.
Submit transcripts, test scores, and letter of recommendation (graduate only) to Troy University at the address given to you by your partnership liaison.
Complete Application for Financial Aid if desired FA website
Provide proof of eligibility to your partnership liaison and your assigned student services representative.
APPLICATION FEE WAIVER (for new students only):
TUITION Scholarship (for new and existing students):
FAQs
Apply
Visit troy.edu/admissions/ to apply today!