Everyone Dreams, We Make It Real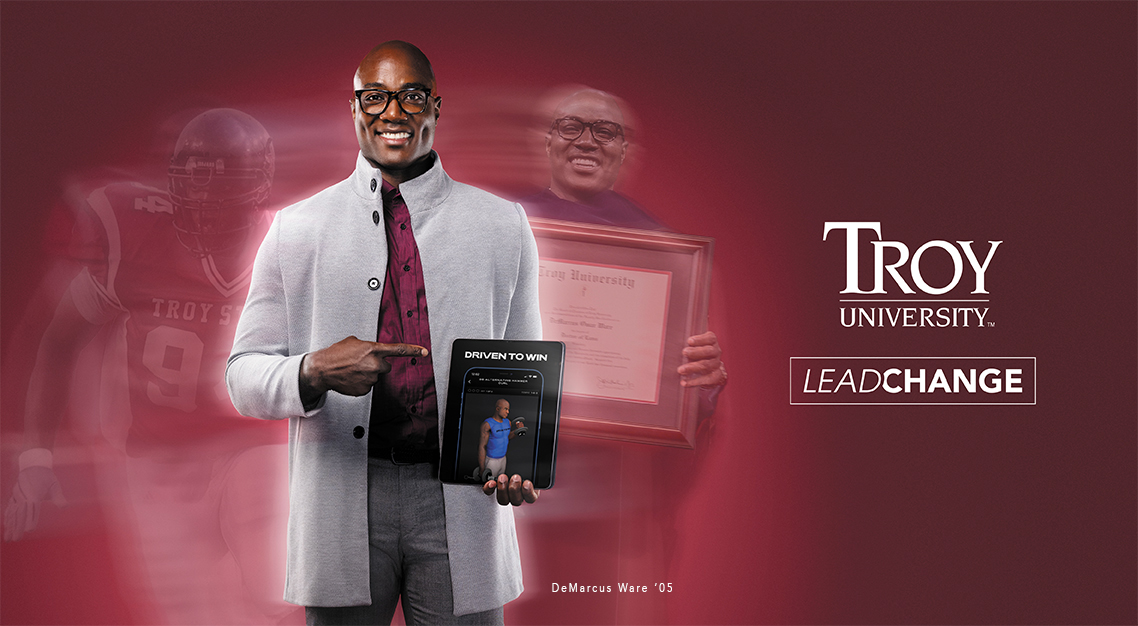 Do you have what it takes to change the world? At TROY, we've been developing leaders since 1887, and we are dedicated to helping YOU become a leader in your field. Here you can build your skills, learn to lead and make your dreams real.
Find your home in Augusta
Conveniently located in Augusta, GA and close to Fort Gordon, our Support Center is the perfect place to begin or continue your educational journey. Our Masters of Counseling/Clinical Mental Health CACREP accredited program (the gold standard of accreditation) is offered in-class at our Augusta location. Classes are offered in the evenings and on weekends to accommodate all busy lifestyles. Our full-time Faculty look forward to preparing you for licensure in the State of Georgia.
Our Staff is also happy to assist you in exploring the many TROY Online degree offerings available at the Associate, Bachelor, Master and Doctoral levels. Our Support Center is proud to service all prospective students in the CSRAA (Central Savannah River Area), along with those in the City of Savannah and surrounding counties, including Fort Stewart, Fort Gordon and Hunter Army Airfield. We are also delighted to work with prospective students in various Northern Georgia counties, along with coastal counties in South Carolina (Jasper and Beaufort). We also offer various testing services! See below for tests we currently offer and scheduled dates!
Location Map
Schedule of Classes
Schedule of Classes
---
Resources
Saturday, January 28
Saturday, February 25
Saturday March 11
All dates are tentative.
The Augusta Support Center is offering the Comprehensive examination for Counseling and Psychology-Clinical Mental Health with the schedule below.
February 17 & February 18,2023
April 28 & April 29, 2023
June 23 & June 24, 2023
October 27 & October 28, 2023
December 1 & December 2, 2023
Please log in to your canvas using your TROY credentials, and select "Counseling Programs Student Resource Center" within your dashboard. You then will select Comprehensive Exam Student Application Form Process. Open the CRIT CPCE Registration Information PDF, and click on the hyperlink on the first page.
Contact your faculty advisor for information or call 706-210-3800 for any additional questions.
---