Everyone Dreams, We Make It Real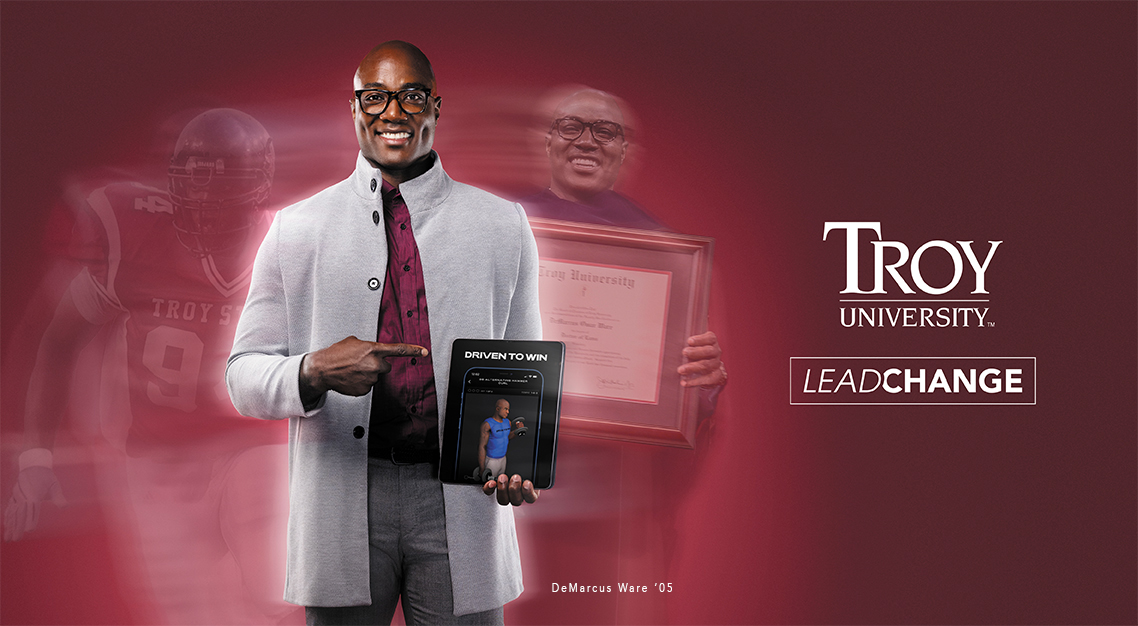 Do you have what it takes to change the world? At TROY, we've been developing leaders since 1887, and we are dedicated to helping YOU become a leader in your field. Here you can build your skills, learn to lead and make your dreams real.
TROY in the Southeastern U.S. and Across the Globe
Whether you are a military student, an adult learner or looking to study abroad, TROY has a location to meet the needs of today's learners who are seeking the opportunities that come with earning a degree. TROY understands that adult learners require courses that meet the needs of those with full-time jobs, families and those who have different educational needs than traditional students. Courses are provided at times and in formats designed around people who have other important daily commitments.
When you enroll in TROY, you get a student-centered education that is designed to give you maximum flexibility. You can study where and when it is convenient for you. Your classes transfer with you to any TROY location around the world. TROY has 60 years of experience helping students learn in challenging environments to help them meet their learning goals. That is why no one is better at preparing you for the future than Troy University.
---
Support Center Locations
Japan Support Centers
Kadena Air Base
Misawa Air Base
Korea Support Centers
Osan Air Base
Camp Humphreys - Korea