Preparing Tomorrow's Professionals

Career Outcomes for TROY Graduates
First Destination Class of 2019-2020:
$47,793
Average Salary Range
63%
63% who responded are employed, attending grad school, or military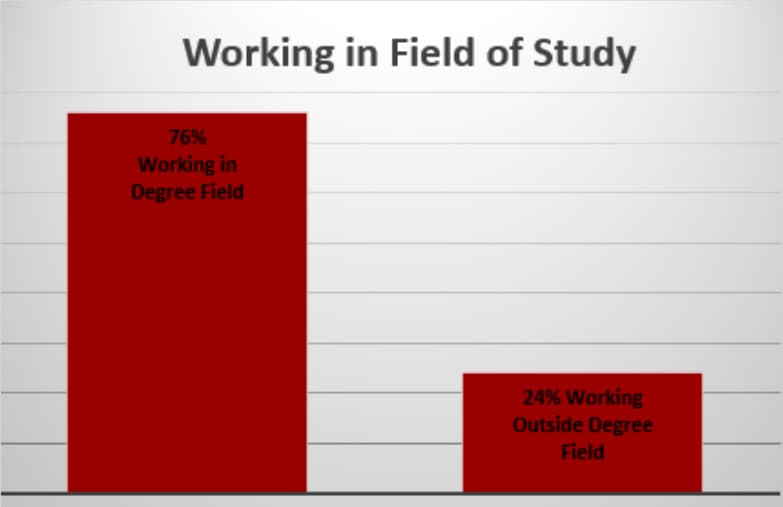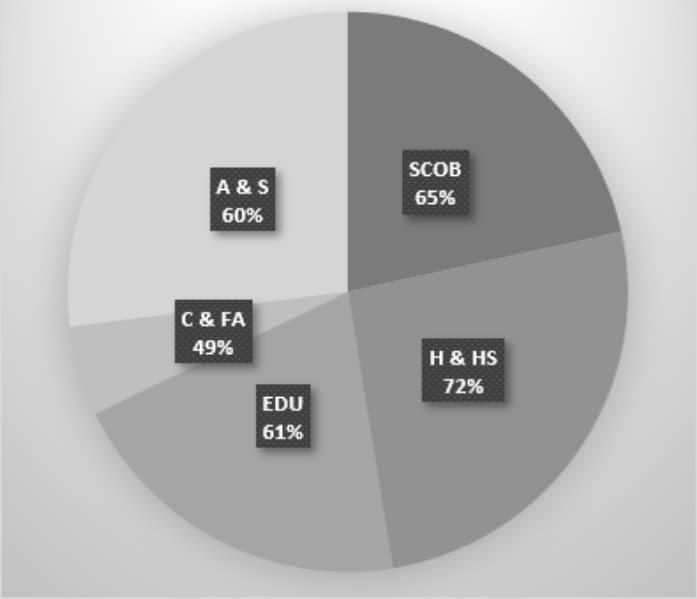 10% decrease from Academic Year 2018-2019 due to 2020 COVID-19 restrictions.

---
Career Services, Internships, and Job Search Tools
Troy University students have access to valuable career resources to aid them in selecting their major, launching their internship and job search and developing their professional skills to be successful in their future careers.
Self-assessment is the first step in the career planning process. TROY Career Services offers current students several online tools to help identify their interests, skills, personality, and values and strives to match them with the student's educational and career goals. The results of these assessments aid career staff in discussing students' potential majors and jobs.
Major Exploration Fairs are held once a year and students are encouraged to meet faculty from every TROY major and minor and discuss with them careers related to their program.
Proper presentation of initial documents used to apply for jobs is vital in making a good first impression with employers. TROY Career Services guides students in developing an effective resume, CV, cover letter, and portfolio. Our career services team also provides professional resume feedback.
Our career services team offers face-to-face mock interview sessions as well as online video mock interviews. Students can access Big Interview online where career staff can review and provide feedback on recorded interview sessions.
Students are given guidance on wearing professional attire to interviews and provided with opportunities to visit the Career Closet for gently used, free professional clothing items.
Career staff members are available to discuss best practices in effective job searching. Students have access to job postings and internships across the U.S. and abroad through an in-house career management system, Handshake. Students are invited to multiple career fairs each semester ranging from the All Majors Fair both in the Spring and Fall to department-specific fairs such as Education-Teach Fair, Technology Fair, Business Fair, Student-Athlete Networking Mixer, Health Fair, and more!
For an in-depth study of values, interests, personality and skills and how those relate to specific careers, career classes are offered across a variety of platforms catering to all TROY students.
Career readiness is an essential part of the mission at Troy University where we strive to assist our students in the "discovery and exploration of knowledge and its application to life-long success." Experiential learning is an effective way to set them on the path to career satisfaction and life-long success.
Internships are important experiential learning opportunities where students can experience the workforce while evaluating their personal fit with their chosen career field. Troy University provides the opportunity for students to earn academic credit (upon approval by their advisor) through internship and practicum classes in the majority of all majors and programs.
The National Association of Colleges and Employers estimates that students with paid internship experience are 20% more likely to receive a job offer upon graduation compared to their counterparts without the same experience. Beyond that incentive, students who participate in internships are more likely to develop greater levels of soft skills crucial to the workplace such as teamwork, critical thinking, and problem-solving, among others.
If you are interested in learning more about internships within your specific college or designated degree, let Career Services connect you to the right person.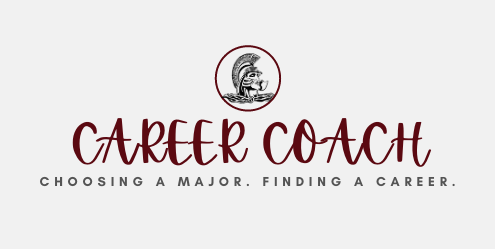 Prospective students can use Career Coach to explore careers that are associated with Troy University majors and programs. Get started by taking the assessment and viewing the majors and programs that match your strengths and career interests. You will also be able to compare different career options and gain insight into salaries, required education, and employment trends. Click the picture above to create an account and get started.
Current students: use your Trojan Pass credentials to log into the Career Services' internal site to see how we can serve you today!
Help for Employers and Alumni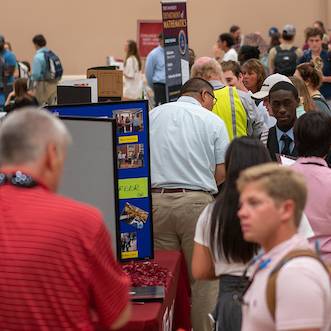 Employers: Find the Perfect Hire
Employers are an essential connection for students at Troy University in their career journey. Begin recruiting our outstanding students and graduates for your company by joining our Handshake employer network below. The many services offered include: top talent referrals, social media and email campaigns to promote jobs and internships, career fairs and networking mixers, on campus interviewing, and more.
Career staff are available at multiple TROY locations.
Hire a TROY Trojan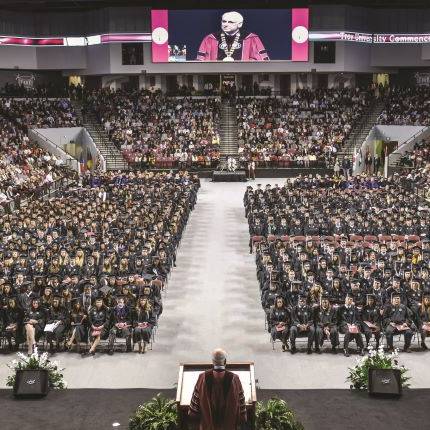 Alumni: Land Your Dream Job or Employee
Welcome alumni! You are a valued graduate and we invite you to return to your alma mater and recruit employees for your places of work. Please consider using Handshake, our job search resource for our students, to post your available jobs and internships. Contact us for further opportunities such as on campus recruiting events.
We also extend our services to alumni who are searching for a job. Handshake is available for all Troy alumni to research job opportunities. Contact your campus career center to have your resume reviewed, practice interviewing, and find out about location-specific events.
Submit Your Success Story
---
Featured Employer Partners
Scholarships available:
Become a Visa Certified Dispute Resolution Professional
Visa is creating a world-class, role-based certification program that will help to establish your professional credibility and expand your career prospects. In support of this new certification program, Visa is proud to offer up to 500 scholarships in the United States to individuals who may not have the means through their employer but want to gain new skills and find new career opportunities as a Visa Certified Dispute Resolution Professional. Receiving a Visa scholarship is a significant recognition of your potential and a great first step in a new career as a payments professional.
Visa is currently opening scholarship classes to students who live in San Antonio, TX, St Petersburg, FL, and Columbus, GA. Additional cities will be targeted in coming months. Classes will take place beginning in late March 2021. An overview of the course is included below.
Why is Visa creating the Dispute Resolution Certification?
Visa's new certification program was designed to meet the demands of a growing industry that needs trained and knowledgeable dispute resolution professionals.
Visa is launching this certification to elevate the role, provide credibility for those who earn the credential, and help financial institutions and processors find qualified candidates when filling future positions.
What are the benefits of becoming a Visa Certified Dispute Resolution Professional?
You'll have the opportunity to become a key contributor in a dynamic, fast-growing field.
You'll have the ability to establish professional credibility and stature.
Once hired, you'll have the potential to become an important contributor, helping your employer reduce risk while improving efficiencies and business outcomes.
What is involved in completing the certification?
The Visa Dispute Resolution Certification consists of three courses, self-study, and two exams.
A course runs four hours a day for a week; scholarship recipients are also provided with access to additional training covering basic information about the payments ecosystem.
While each participant's experience is unique, Visa anticipates that someone who is studying on a part-time basis will typically take at least three to six months to complete the certification including the time it will take to study for the exam.
What skills should I possess in order to be successful?
While all employers have their own requirements, the following characteristics may be relevant to this role:
Detail-oriented with good organizational skills and the ability to manage competing timeframes by prioritizing workflow.
Ability to manage multiple tasks while working both independently and in a team environment.
Ability to maintain confidentiality.
Ability to handle complex phone conversations with clients while remaining calm and professional.
Excellent written and verbal communication skills.
Many employers indicate that a high school degree is required and a college degree is advisable, as well as 3-5 years of work experience.
What is the role of Visa's local partner organizations?
Visa is working with our clients who are prospective employers for scholarship students. Visa is targeting geographic areas where clients have identified a potential need for entry-level dispute resolution professionals.
In each geography, Visa partners with local non-profit and educational organizations who identify candidates for the scholarship program. Visa supports these non-profit partners in understanding the characteristics and background that will potentially lead to a successful candidate.
By partnering with local organizations that have deep ties to the community, Visa assures a highly personalized experience and local expertise in identifying the best recipients for these scholarships
Course overviews
Visa Dispute Resolution: Beginner
This virtual, instructor-led course is designed to give you a thorough introduction to the field of disputes. The course introduces you to the rules and requirements related to the four key dispute resolution categories: fraud, authorization, processing errors and consumer disputes. This course is designed to prepare students for entry-level dispute resolution positions. There is no exam at the conclusion of this section of study.
Scholarship students are offered Beginner Payment Landscape training, which is a self-guided prerequisite before enrolling in the Beginner Dispute Resolution course. Beginner Payment Landscape is a self-guided course; the Beginner Dispute Resolution class is an online, instructor-led course that takes approximately three hours a day for four days. Most classes take place after working hours.
Visa Dispute Resolution: Intermediate
This virtual, instructor-led course is designed to help you interpret and better understand the rules and requirements related to the four key dispute resolution categories: fraud, authorization, processing errors and consumer disputes. Using practical examples, case studies and interactive activities, you will learn when each condition applies, the timeframe for processing a dispute, and best practices for issuers and acquirers.
For those pursuing the Visa Dispute Resolution Certification, this course coupled with self-guided study can help you prepare to take the Visa Dispute Resolution Intermediate exam.
Visa Dispute Resolution: Advanced
Take your disputes experience to the next level. Becoming proficient as a dispute analyst and managing the complexity of the dispute resolution process with a deeper level of understanding of the rules and requirements. During this virtual, instructor-led course, you'll take a closer look at some of the challenging dispute resolution cases facing senior dispute analysts and managers. You'll also practice and gain confidence in your case evaluation skills, share experiences with your peers, discover best practices and make final rulings in accordance with Visa rules.
For those pursuing the Visa Dispute Resolution Certification, this course can help you prepare to take the Visa Dispute Resolution Advanced exam.
---
Handshake

Handshake is TROY's career management system and job posting network. Employers may create a free account to post jobs and internships for all TROY students to view and apply. Students on all TROY campuses and online have a Handshake account to which they can upload their resume for employers to view. Employers may also schedule on-campus interviews with students by requesting a day and time through Handshake.
Alumni may access Handshake by creating a new account, which will be reviewed and approved by Career Services staff.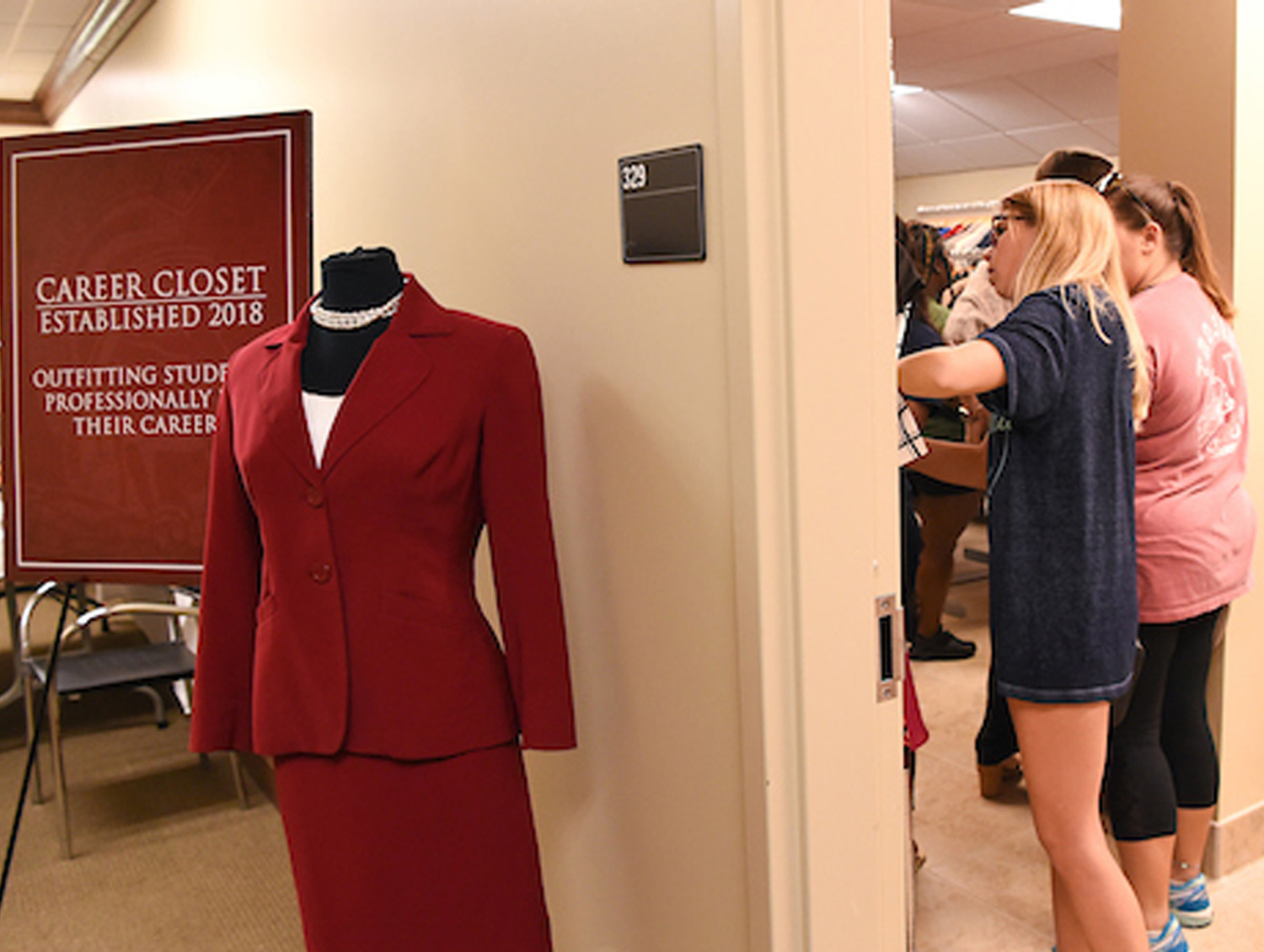 Career Closet Grand Opening, Troy Campus
Career Closets located on the Troy and Montgomery campuses outfit students with professional donated attire.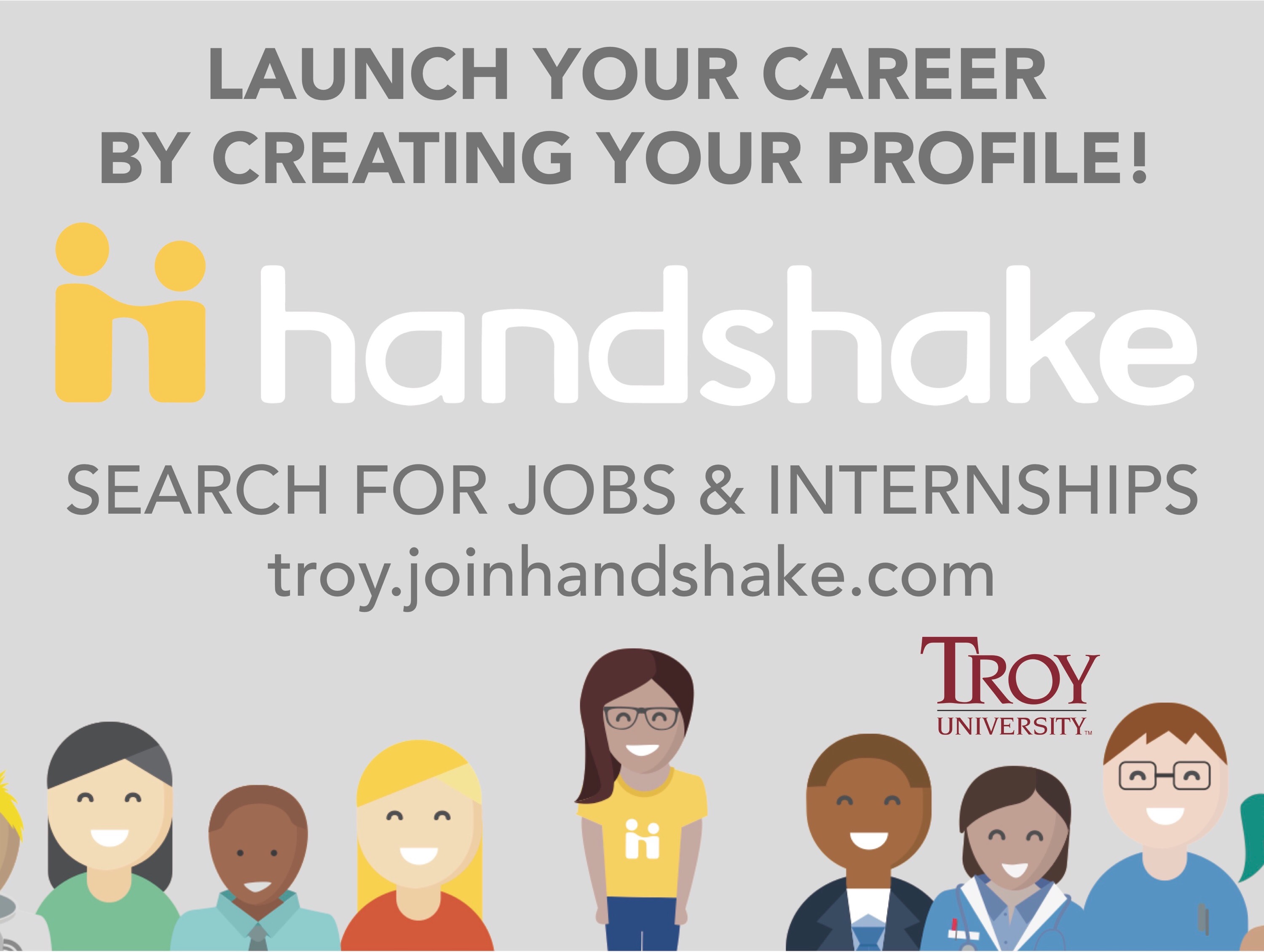 Handshake Job Search Software
All TROY students and alumni can access Handshake for current job and internship postings. Employers are encouraged to set up an account in Handshake to start networking with TROY students.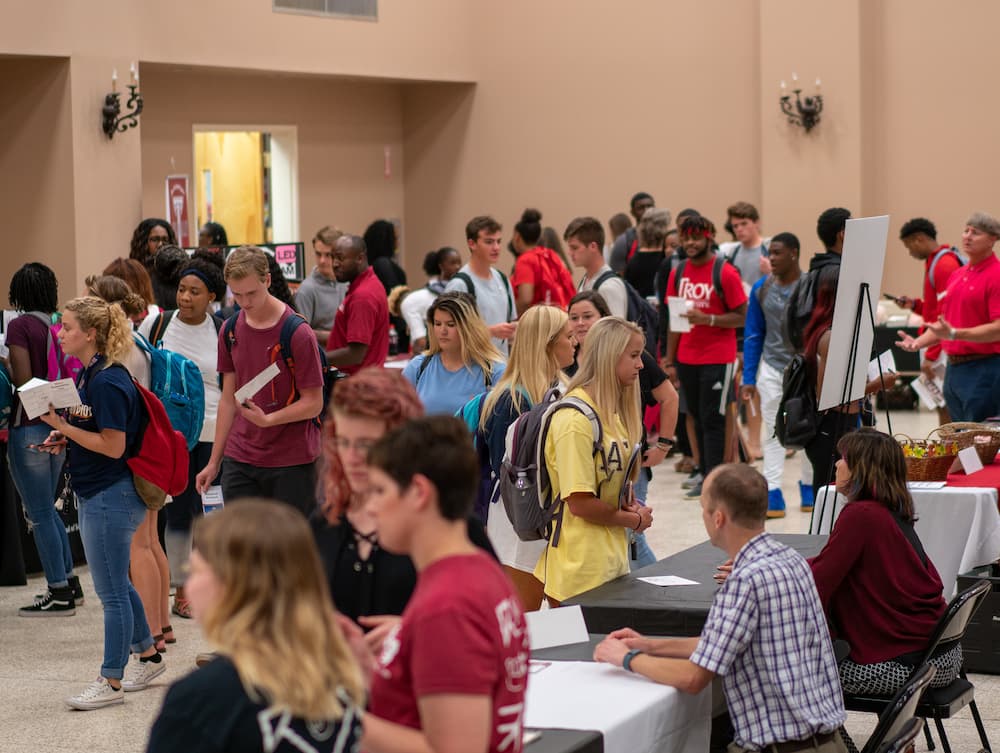 Major and career exploration
Current students, primarily lowerclassmen, are invited to attend the Major Exploration Fair where faculty from all majors and minors are present to explain potential career paths if that major is chosen. Career Counseling sessions are also available on an individual level.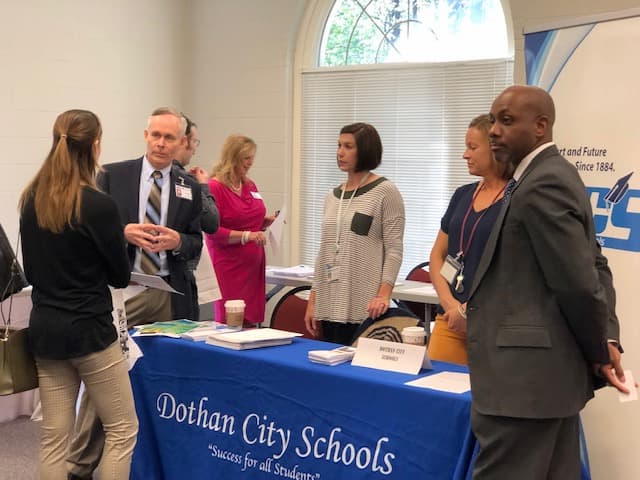 Career fair on the Dothan campus
How Internships Create Career Readiness