---
Students
Troy University students have access to valuable career resources to aid them in selecting their major, launching their internship and job search and developing their professional skills to be successful in their future career.
Self-assessment is the first step in the career planning process. TROY Career Services offers current students several on-line tools to help identify their interests, skills, personality, and values and strives to match them with the student's educational and career goals. The results of these assessments aid career staff in discussing students' potential majors and jobs.
Major Exploration Fairs are held once a year and students are encouraged to meet faculty from every TROY major and minor and discuss with them careers related to their program.
Proper presentation of initial documents used to apply for jobs are vital in making a good first impression with employers. TROY Career Services guides students in developing an effective resume, CV, cover letter, and portfolio. Our career services team also provides professional resume feedback.
Our career services team offers face to face mock interview sessions as well as online video mock interviews. Students can access Big Interview online where career staff can review and provide feedback on recorded interview sessions.
Students are taught to wear professional attire to interviews and provided with several opportunities to visit the Career Closet for gently used, free professional clothing items.
Career staff members are available to discuss best practices in effective job searching. Students have access to job postings and internships across the U.S. and abroad through an in-house career management system, Handshake. Students are invited to multiple career fairs each semester ranging from the All Majors Fair both in the Spring and Fall to department-specific fairs such as Education-Teach Fair, Technology Fair, Business Fair, Student-Athlete Networking Mixer, Health Fair, and more!
For an in-depth study of values, interests, personality and skills and how those relate to specific careers, career classes are offered across a variety of platforms catering to all TROY students.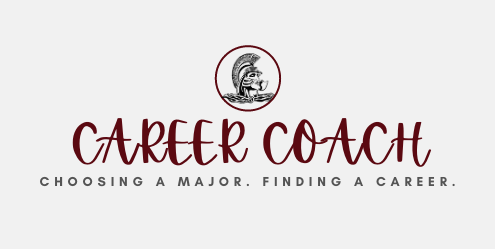 Prospective students can use Career Coach to explore careers that are associated with Troy University majors and programs. Get started by taking the assessment and viewing the majors and programs that match your strengths and career interests. You will also be able to compare different career options and gain insight into salaries, required education, and employment trends. Click the picture above to create an account and get started.
Current students use your Trojan Pass credentials to log into the Career Services' internal site to view how we can serve you today!
Employers & Alumni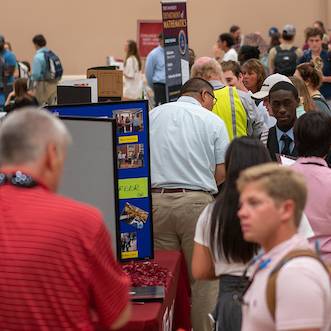 Employers
Employers are an essential connection for students at Troy University in their career journey. Begin recruiting our outstanding students and graduates for your company by joining our Handshake employer network below. The many services offered include: top talent referrals, social media and email campaigns to promote jobs and internships, career fairs and networking mixers, on campus interviewing, and more.
Career staff are available at multiple TROY locations.
Hire a TROY Trojan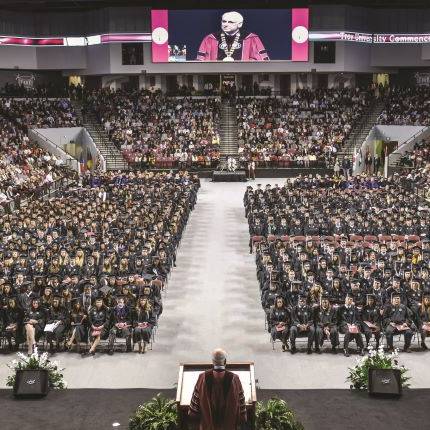 Alumni
Welcome alumni! You are a valued graduate and we invite you to return to your alma mater and recruit employees for your places of work. Please consider using Handshake, our job search resource for our students, to post your available jobs and internships. Contact us for further opportunities such as on campus recruiting events.
We also extend our services to alumni who are searching for a job . Handshake is available for all Troy alumni to research job opportunities. Contact your campus career center to have your resume reviewed, practice interviewing, and find out about location specific events.
Submit Your Success Story

Handshake is TROY's career management system and job posting network. Employers may create a free account to post jobs and internships for all TROY students to view and apply. Students on all TROY campuses and online have a Handshake account to which they can upload their resume for employers to view. Employers may also schedule on-campus interviews with students by requesting a day and time through Handshake.
Alumni may access Handshake by creating a new account, which will be reviewed and approved by Career Services staff.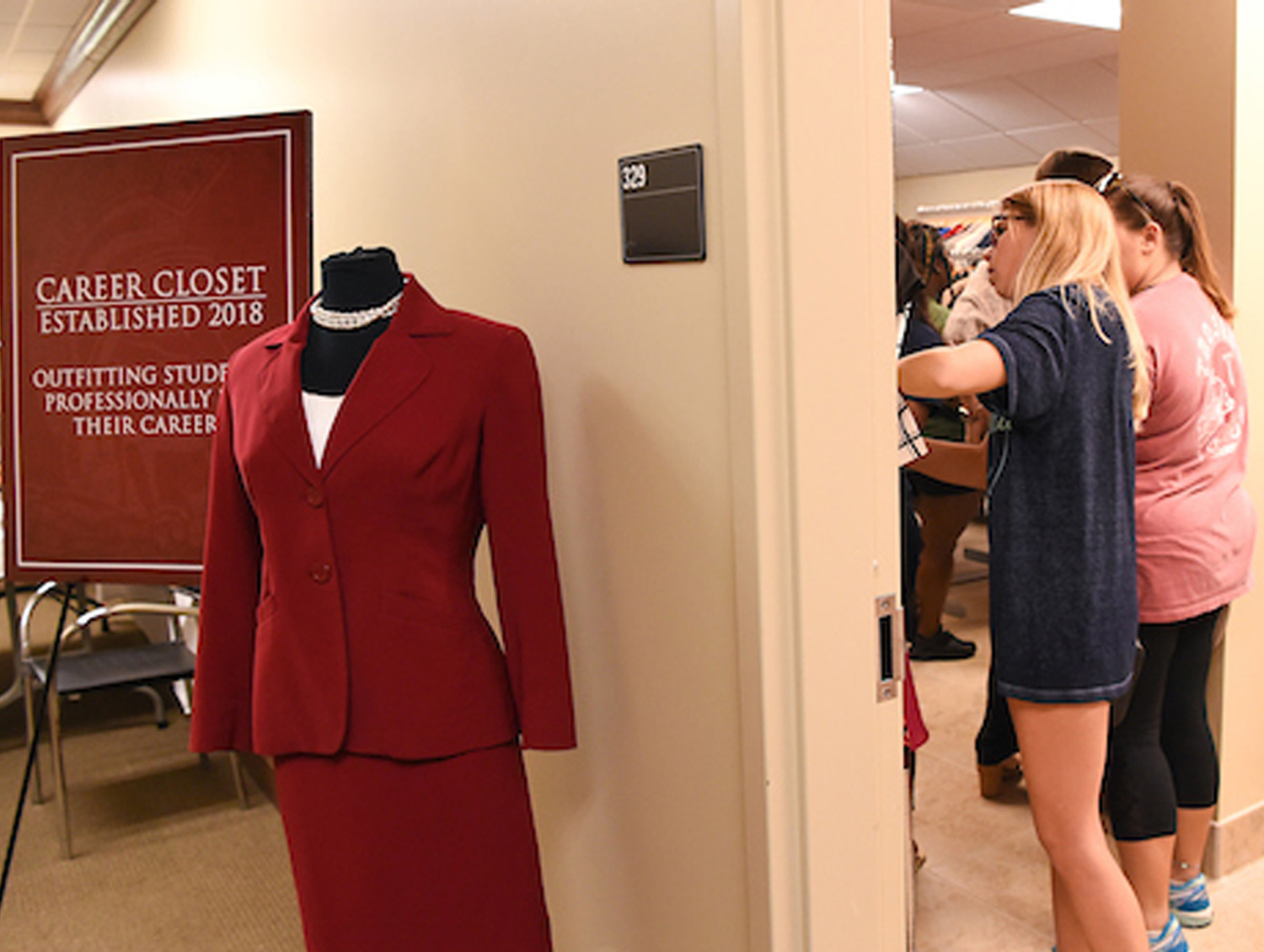 Career Closet Grand Opening, Troy Campus
Career Closets located on the Troy and Montgomery campuses outfit students with professional donated attire.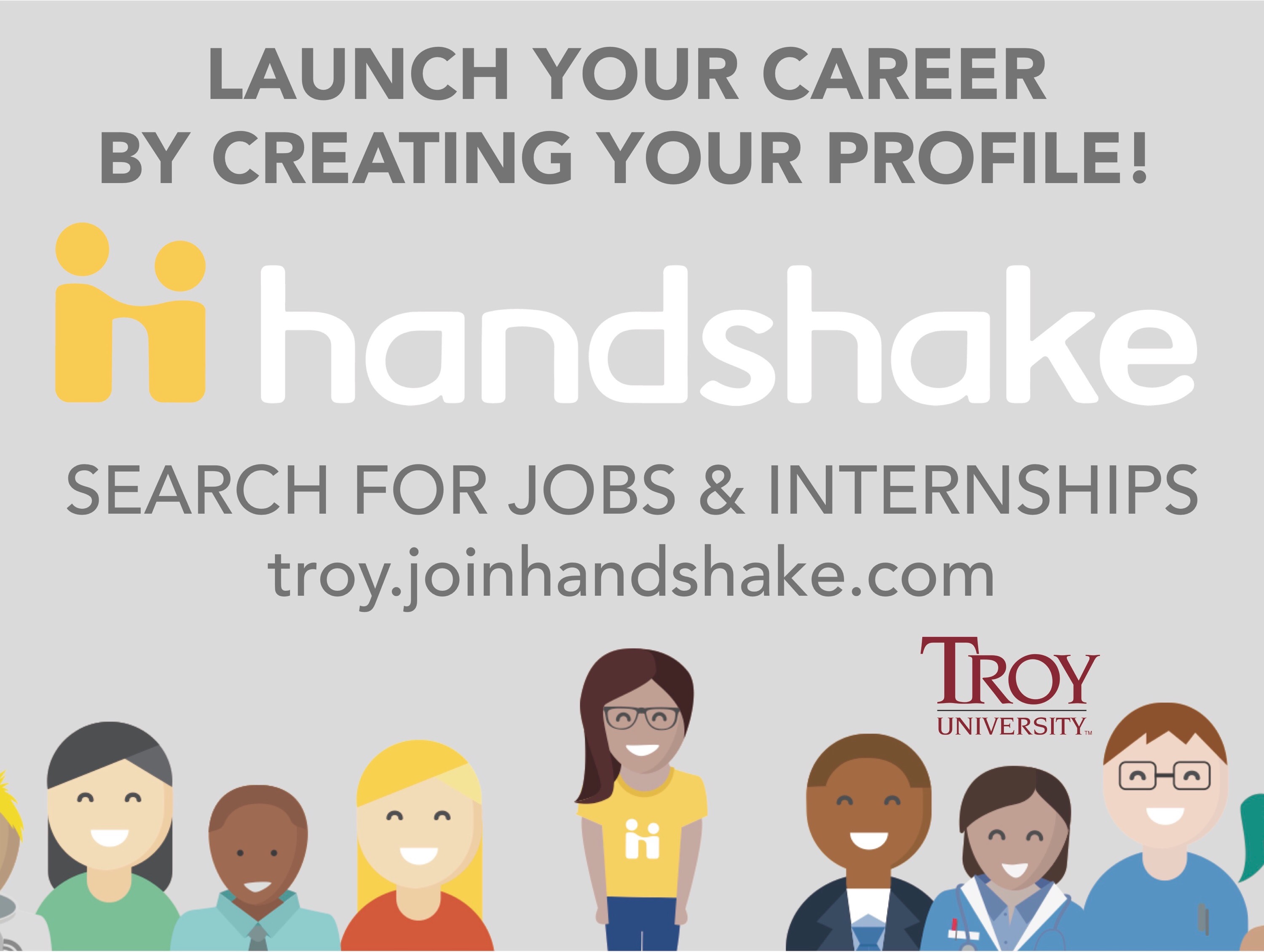 Handshake Job Search Software
All TROY students and alumni can access Handshake for current job and internship postings. Employers are encouraged to set up an account in Handshake to start networking with TROY students.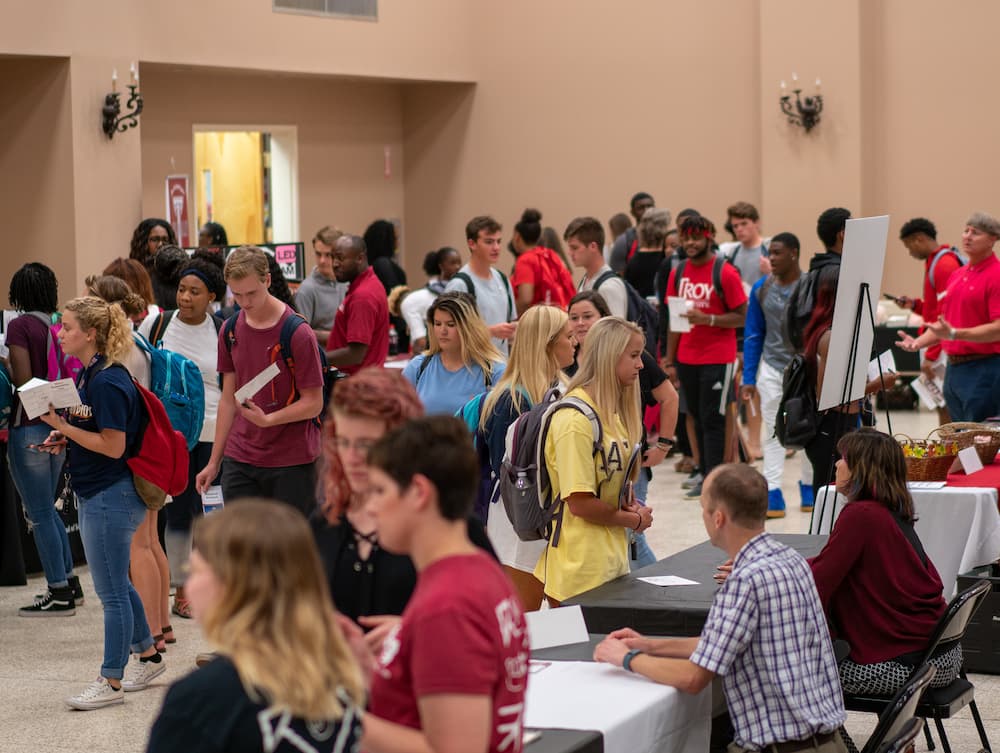 Major and career exploration
Current students, primarily lowerclassmen, are invited to attend the Major Exploration Fair where faculty from all majors and minors are present to explain potential career paths if that major is chosen. Career Counseling sessions are also available on an individual level.