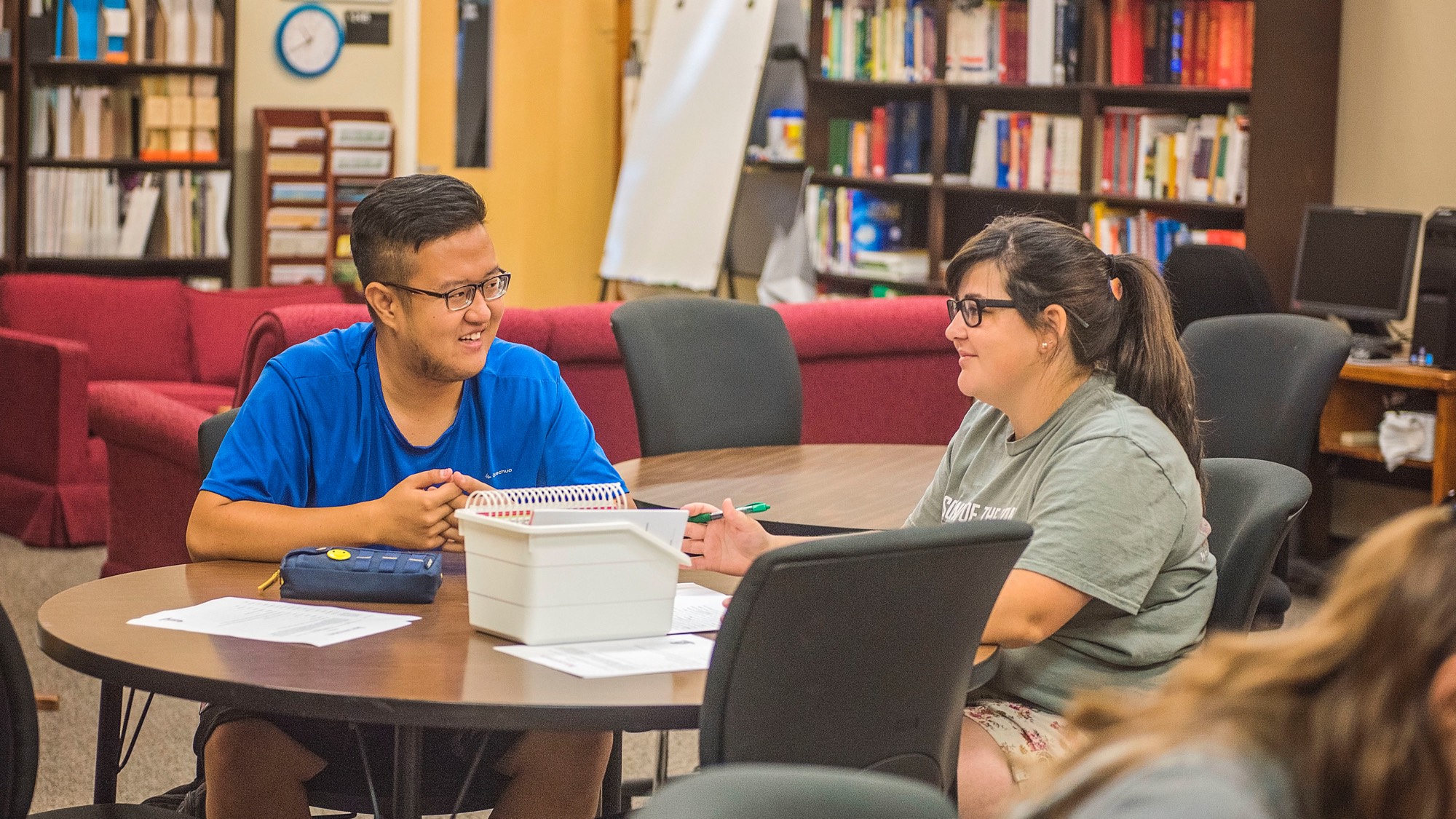 About Us
The Writing Center is a part of Instructional Support Services (ISS), the division of the University which provides assistance to students in areas of science and math, reading, and writing. The services of the Writing Center, as well as those provided by other Instructional Support Centers, are supported by the University and are provided at no cost to the student. Other ISS support centers include ComputerWorks (Eldridge 135), Natural Science Center (Eldridge 126), and the ISS Administration (Eldridge 117).
The Writing Center provides trained peer tutors who work with students and faculty to improve critical writing skills. The tutors work one-to-one or in small group settings to help students with all types of writing at any stage of the writing process. Our aim is to help learners to be more effective and more efficient thinkers. We attempt to help students become better writers and thinkers, not just to improve a specific assignment. Our goal is to encourage true education.
Hours Of Operation (Summer)
| Day | Time |
| --- | --- |
| Monday - Thursday | 8:00 a.m. - 4:00 p.m. |
Hours Of Operation (Fall and Spring Hours)
| Day | Time |
| --- | --- |
| Monday –Thursday | 8:30 a.m. – 4:00 p.m. |
| Friday | 8:30 a.m. – 2:00 p.m. |
We have drop-in hours from 11-2 Monday-Thursday. We are open by appointment only from 8:30-11 and 2-4 Monday-Thursday and all day on Friday.Schedule Your Appointment
Contact Us
Need to contact us? Send us an email! wcenter@troy.edu
If you are a TROY Online student and need assistance online, go to NetTutor located inside your Canvas course (on the left side menu).