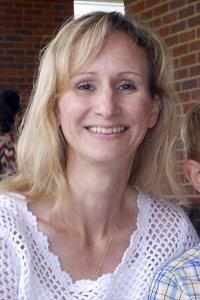 Elizabeth (Scout) Blum
Professor
TROY University
Troy, Alabama 36082
MSCX 340
Telephone:
1-334-670-5663
sblum@troy.edu
Education:
B.A. University of Texas
M.A. University of Houston
Ph.D. University of Houston
Areas of Expertise:
Gender History, History of Childhood, Popular Culture, Environmental History, 20th Century America, History of Games and Gaming Pedagogy
Biography:
Dr. Blum started at TROY University in 2000 and is a full professor of history. Dr. Elizabeth "Scout" Blum received her BA from the University of Texas with high honors, and her MA and PhD from the University of Houston. Her main areas of research involve the intersections of gender, age, and environmental attitudes over time. Dr. Blum is currently working on a project about environmental messages presented to American children since World War I. This project evolved from her first book, entitled Love Canal Revisited (University Press of Kansas, 2008). She is also a proponent of using board, video, and role-playing games in the classroom, and currently teaches a class entitled History Through Games. In that class, students work through various games to investigate depictions of historical events and themes, and end the class by designing their own game.
Dr. Blum has served as president of the Faculty Senate, chair of the Faculty Development Committee, and as a Chancellor's Fellow while at TROY University. She has a son, Aidan, who loves playing games, too. Their combined interest led Dr. Blum to form a game design, development, and publishing company called Mockingbird Games, which centers on developing games designed by young people.
Courses Taught at TROY:
US to 1877
US After 1877
US to 1877 (honors)
US After 1877 (honors)
Research and Methodology
Senior Seminar
Interdisciplinary Seminar
History of American Women (undergraduate and graduate)
African American History
Environmental History
Contemporary America (undergraduate and graduate)
Foundations of Graduate Study in History and American Historiography
History Through Games
Seminar in 20th Century America (graduate)
Post World War II America (undergrad and graduate)
Latin American History
Environmental History (undergraduate and graduate)