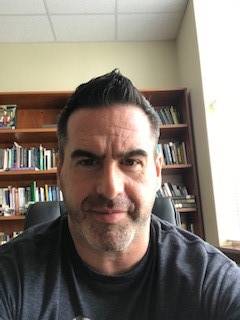 Timothy R. Buckner
Associate Professor/Associate Chair
TROY University
Troy, Alabama 36082
Patterson Hall 216
Telephone:
1-334-670-3400
tbuckner48602@troy.edu
Education:
PhD- University of Texas at Austin, 2005
Biography:
Dr. Buckner joined the History Department and Philosophy at TROY in 2005 and teaches courses on Colonial America, The American Revolution, The Old South, and various others when he gets new ideas. He has published in several essays on race and slavery in the United States and is co-editor of Fathers, Preachers, Rebels, Men: Black Masculinity in US History and Literature 1820-1945 (Ohio State University Press, 2011). His current research is focused on two book projects: one on the public memory of slavery in Alabama and the other on the career of author David Foster Wallace.