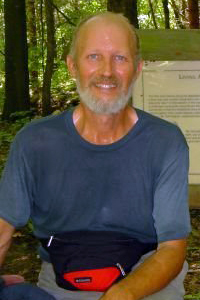 Joe McCall, MA
Senior Lecturer
TROY University
Troy, Alabama 36082
McCartha Hall 200A
Telephone:
1-334-670-3514
Education:
1999 BA (American Studies) Idaho State University
2005 MA (history) Auburn University
Currently: PhD Candidate (history) Auburn University
Biography:
Joe McCall is a doctoral candidate (ABD) in American History at Auburn University. While at Auburn, he instituted a tutorial program for World History undergraduates and was awarded a fellowship with Auburn's Biggio Center for the Enhancement of Teaching and Learning. He has a background in counseling and education—teaching history is a second career. He was a chemical dependency therapist in private practice, presented extensively on his work with adolescent and young adult clients, and has taught students ranging from kindergarten to upper-level undergraduates.
He also served as the Director of Student Life at a private K-12 school in Ohio and is currently writing his dissertation on an environmental history of the Appalachian Trail while teaching full-time at TROY . McCall and his son Chris hiked the trail in 1996, and then, ten years later in 2006, they met for another trek in Singapore, going by bus, boat and train around the world for more than four months along with his son's fiancé, Kate. They journeyed through Malaysia, Thailand, Cambodia, Vietnam, China, Russia, and Eastern Europe, ending in Italy and Ireland. Although his "people" are from lower-Alabama, McCall was raised in Connecticut, but returned to the South after living in the West and Midwest.
In 2010, he went by sea to South America and then through the Panama Canal to Central America and Mexico. He resides in Troy with his wife, Xiaojuan "Silvia" Li, a former visiting English scholar from China, who works in TROY University's International Program office as an admissions specialist.
McCall is a faculty advisor to the NAACP and the International Student Cultural Organization (ISCO) and is involved in efforts on campus to assist students who are negatively impacted by their own, or another's, misuse of alcohol or drugs. McCall won the TROY University Faculty Council's Excellence Award in 2008. He serves on the Service Learning Task Force and the TROY Common Reader Selection Committee. School vacations he usually manages to spend at least a few weeks hiking and catching the view from a peak somewhere in the Appalachians or traveling to museums and national parks around the country.
Courses Taught at TROY:
Western Civilization I &II
World History I & II
US History I & II
Vietnam War
Alabama History
American Environmental History