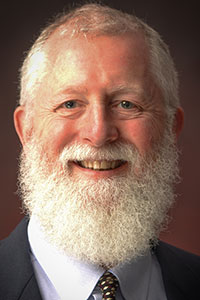 Martin T. (Marty) Olliff
Professor
Education:
Ph.D., American History, Auburn University, June 1998
MA, European History, Auburn University, August 1979
B.S., Education, Auburn University, June 1976
Areas of Expertise:
United States History, particularly Gilded Age through the New Deal;
Archival Studies
Historical Methods
Public History
History of Alabama
Biography
Dr. Olliff is currently a Professor of History and the Director of the Wiregrass Archives at the Dothan Campus. He received his Ph.D. in American History from Auburn, where his dissertation was entitled "From Craft to Profession: The American Culinary Federation and the Organizational Identity of Twentieth-Century Chefs." In 2008, the University of Alabama Press published his edited volume, The Great War in the Heart of Dixie: Alabama in World War I and in 2017 also published his Getting Out of the Mud: Alabama's Good Roads Movement and Highway Administration, 1898-1928.
Dr. Olliff has served on the governing board of the Alabama Historical Commission, the Alabama Governor's Mansion Commission, the Alabama Humanities Foundation, Dothan Landmarks Foundation, and the Wiregrass Museum of Art; and as president or chairman of the Alabama Historical Association, Historic Chattahoochee Commission, Alabama Association of Historians, and the Society of Alabama Archivists. He also served on the editorial board of The Alabama Review: A Quarterly Journal of Alabama History and is currently on the editorial board of Provenance: Journal of the Society of Georgia Archivists.
Courses Taught at TROY:
US History To 1877
US History Since 1877
Introduction to Archives: Theory and Issues
Archival Methods and Practices
Research and Methodology
Emergence of Modern America (Undergraduate and Graduate)
Contemporary US (Undergraduate and Graduate)
Oral History
Local History
Records Management
Archives Practicum
Senior Seminar for History
Colloquium in American History (Graduate)