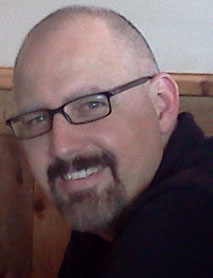 Dan J. Puckett, Ph.D
Professor of History
Patterson Hall 220
Troy, AL 36082
Telephone:
1-334-808-6685
dpuckett45442@troy.edu
Education:
B.S., University of West Alabama
M.A.T., University of West Alabama
Ph.D., Mississippi State University
Areas of Expertise:
The Holocaust, Nazi Germany, World War II, Southern Jewish History, 20th Century Alabama History
Biography:
Dr. Puckett joined TROY University in 2005 where he teaches modern European history. His research interests are in the Holocaust and Southern Jewish history. He is the author of In the Shadow of Hitler: Alabama Jews, the Second World War, and the Holocaust, published by the University of Alabama Press in 2014. His work has appeared in Holocaust and Genocide Studies, Southern Jewish History, Alabama Review, and Alabama Heritage, among other publications. He is completing another study, "The Jim Crow of All the Ages: Adolf Hitler and Civil Rights in the Heart of Dixie, 1933-1948" (also to be published by the University of Alabama Press), as well as working on a study of southern Jews in the Civil Rights Movement.
Puckett has been a Starkoff Fellow at the Jacob Rader Marcus Center of the American Jewish Archives and a Chancellor's Fellow at TROY University. He was appointed as the chair of the Alabama Holocaust Commission by Governor Robert Bentley. He currently serves as the vice-president/president-elect of the Southern Jewish Historical Society, and on the Board of Directors for the American Association of Holocaust Organizations and the Alabama Historical Association, and the Executive Council of the Association of Alabama Historians. Puckett lives in Wetumpka, Alabama, with his daughter Mae.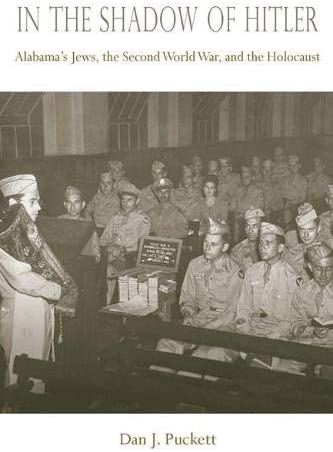 TROY European Study Abroad Tours:
2009 Paris and the Loire Valley
2010 The History of the Holocaust
2011 Government and Politics in Europe
2012 The Renaissance in Italy
2013 The Treasures of Greece
2014 The British Isles
2015 Eastern Europe
2016 Paris, the Chateaux, and Normandy
2017 The Reformation in Germany
Courses taught at TROY :
Western Civilization I
Western Civilization II
US History Since 1877
Age of Absolutism
Age of Reason
Research and Methodology
19th Century Europe (Undergraduate and Graduate)
20th Century Europe (Undergraduate and Graduate)
Modern Germany (Undergraduate and Graduate)
Senior Seminar
Nazi Germany (Undergraduate and Graduate)
History of the Holocaust (Undergraduate and Graduate)
Seminar in Contemporary Europe (Graduate)
Holocaust and Genocide (Graduate)
United States in World War II (Graduate)