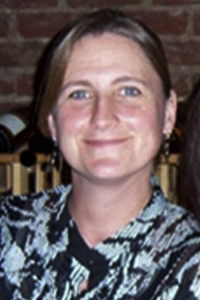 Karen Ross, Ph.D.
Associate Professor
TROY University
Troy, Alabama 36082
Patterson Hall 224
Telephone: 1-334-670-3461
kdross@troy.edu
Education:
B.A. University of Texas at Austin
Ph.D. University of Minnesota
Areas of Expertise:
Late Nineteenth and Early Twentieth Century American History; History of Disease/Medicine/Science; Gender and Medicine
Biography:
Karen D. Ross is an associate professor in the Division of History and Philosophy at TROY University. In 2006 she received her PhD from the History of Science, Technology, and Medicine Program at the University of Minnesota. Dr. Ross has her bachelor's from the University of Texas in history and biochemistry. Her research centers on the development of medical research in the United States in the early twentieth century, particularly at the Rockefeller Institute for Medical Research, and the laboratory as a center of knowledge production. Currently, Dr. Ross is working on a book that analyzes how medical scientists in the United States responded to antivivisection campaigns in the 1920s and '30s.
Courses Taught at TROY:
US History To 1877
US History Since 1877
Honors US History To 1877
Honors US History Since 1877
World History to 1500
World History from 1500
Bioethics in Historical Context
Research and Methodology
Infectious Disease in History (Undergraduate and Graduate)
Women, Health, and History (Undergraduate and Graduate)
Gilded Age and Progressive Era (Undergraduate and Graduate)
Special Topics – The Great Depression (Undergraduate and Graduate)
Body Clocks: How Nature Tells Time (interdisciplinary sophomore seminar)