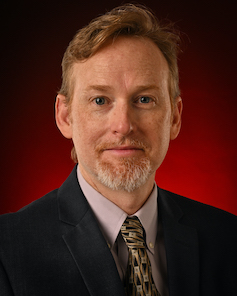 Jay Holt Valentine
Associate Professor of Philosophy
TROY University
Troy, Alabama 36082
Patterson Hall 232
Telephone:
1-334-670-3424
jvalentine@troy.edu
Education:
B.A. University of Delaware
M.A. Naropa University
Ph.D. University of Virginia
Areas of Expertise:
World Philosophy, World Religions, Philosophies of Buddhism and Hinduism, Confucianism, Daoism
Biography:
Dr. Valentine started at TROY University in 2015 and is an assistant professor of philosophy. He received his BA from the University of Delaware in Philosophy (2002). Dr. Valentine then relocated to Boulder, Colorado, where he earned an MA in Religious Studies from Naropa University (2004). His studies at Naropa University focused on the theology and meditation practices of Indo-Tibetan Buddhism. At that time he also began to train in the research languages of Tibetan and Sanskrit. Dr. Valentine earned his PhD from the University of Virginia. There he also focused on the religions of philosophies of Buddhism and Hinduism in the History of Religions Program.
Dr. Valentine's dissertation, The Lords of the Northern Treasures: The Development of the Institution of Rule by Successive Incarnations, examines the biographies and autobiographies of the patriarchs of one particular Buddhist tradition (The Northern Treasure Tradition) as it developed from a community guided by charismatic revealers of scriptures and artifacts to one that was led by a series of (re)incarnations. The dissertation sheds light on the ubiquitous Tibetan social institution of "rule by incarnation" or "incarnation lineage" by way of a case study of this colorful tradition. In his forthcoming article "The Family and Legacy of the Early Northern Treasure Tradition" (Journal of Global Buddhism 2015), he continues his study of the development of this tradition through an analysis that focuses on family and gender.
Courses Taught at TROY:
Ethics and the Modern World
World Religions
Political Philosophy
Introduction to Philosophy