Faculty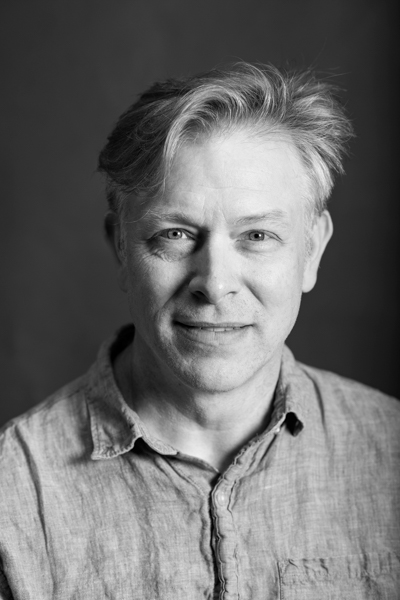 Greg Skaggs
M.F.A., University of Oklahoma
Department Chairperson
Professor of Art
Greg Skaggs is an active artist who has shown his work throughout the south and southwest and internationally. Notably, he was selected to show nationally in New American Drawings and regionally in Drawing on Alabama, both showcased up-and-coming talent from the United States and throughout the South. Selected works were also chosen for, "Urban Wild" at the Contemporary Museum of Art in Mobile, Alabama, and "Uncommon Territory– Contemporary Art in Alabama" at the Montgomery Museum of Fine Art. Skaggs was selected to be a part of a group show at the Ogden Museum of Art in New Orleans. He is also a member of IC3 , International Center of Collaboration and Creativity, which has worked on projects in Halmstad, Sweden. He served on the Board of Trustees at the Wiregrass Museum of Art from 2008 – 2015 and currently serves as the Vice-President for Communications for FATE (Foundations in Art: Theory and Education). Skaggs also was appointed to serve on the curriculum board for Advanced Placement–The College Board (associated with Educational Test­ing Services) and spends part of his summer as a reader for AP Studio in Salt Lake City, Utah.

Other exhibitions include a solo show at the Birgit Nilsson Galleri, Örebro Konstskola, Örebro, Sweden; and collaborations with McMaster's University in Hamilton, Canada. Skaggs has also collaborated with artists from Örebro, Sweden; London, England; Tel Aviv, Israel; and Bremen, Germany.

Born in Longmont, Colorado – to the parents of oil tycoons and cattle barons – and living much of his life in Texas and Oklahoma, Greg Skaggs serves as an Associate Professor of Art & Design at Troy University. Greg holds undergraduate degrees in Graphic Design and Art Education, and an MFA in Painting and Drawing from the University of Oklahoma.
Personal Website: https://gregskaggs2.wixsite.com/skaggs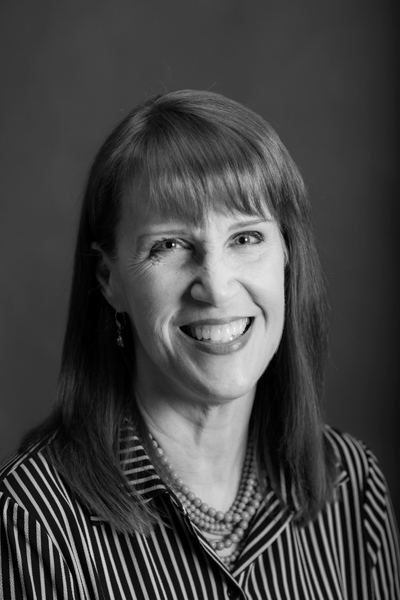 Kelly C. Berwager, Ph.D.
Kelly C. Berwager grew up in a small town in north Alabama where she received an art scholarship to a junior college, but chose to study Business Administration at Birmingham-Southern College. She continued taking art classes throughout college, but didn't think she could make a living as an artist and teaching was totally out of the question.
Ten years after receiving her degree in business, she started her family and returned to school for a master's degree in Art Education. Her media of choice at that time was large oil paintings of odd still life objects seen from her two-year-old son's point of view.
Dr. Berwager received her MA.E. degree in 1996 from the University of Alabama at Birmingham and then taught PK-12 visual art classes for 17 years. She received her Ph.D. in 2013 in Educational Research from The University of Alabama with a desire to teach at the collegiate level. She began teaching Visual Arts and Arts Education classes at Troy University in 2013.
Her most recent works are more mixed media, with a faith-based, historical perspective. She enjoys juxtaposing historical elements with contemporary ones and the pursuit of identity through the genealogy of material objects.
kberwager@troy.edu
Personal website: www.kellyberwager.com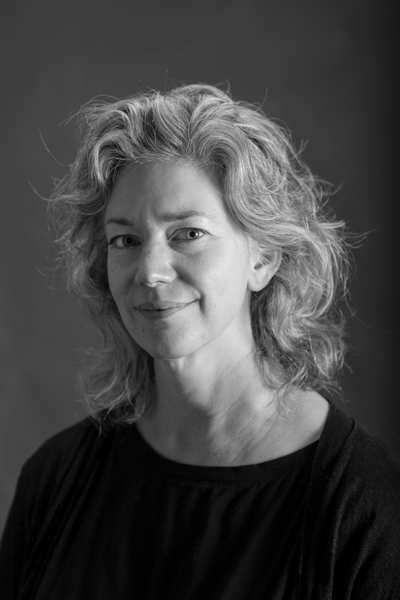 Sara Dismukes
Sara Dismukes is an Associate Professor of Design at Troy University, where she has been on the faculty since 2006.
In addition to design work, she also maintains an active studio practice. Special research interests include traditional bookbinding and book design, as well as art making that combines digital and analog processes.
She earned her BFA at Henderson State University and her MFA at East Carolina University.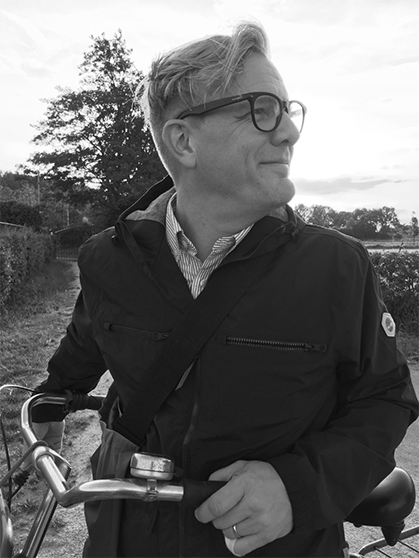 Jonny Farrow
Jonny Farrow (born 1969, Kentucky, USA) works across disciplines: primarily in sculpture, printmaking, painting, sound, and transmission art, researching the liminal, the uncanny, the electromagnetic, and the dubious origins of popular mythologies. Coming out of New York City's lower east side D-I-Y music scene of the 90s taught Farrow to freely experiment in his work and to see his art practice as being both intuitively and narratively driven. This, he believes, is the influence of songwriting on his practice as he is just as likely to start with a material (a riff) as a narrative (lyrical) or conceptual idea. Recently he has been focusing on kinetic sculpture made from cast bronze, making objects that if not in motion, somehow suggest it. This motion always points to the body, sound, presence or absence, and intent.
He has shown and presented work in New York, Chicago, San Francisco, Vermont, Sweden, United Kingdom, Kuwait, and Saudi Arabia. He has had three solo shows since 2016 and multiple group exhibits in the United Arab Emirates and elsewhere since 2014. From 2011-2016 he produced The Distract and Disable Program produced for Wave Farm and broadcast on WGXC 90.7 FM in Hudson, NY. His music and sound works have been released by Hello CD, Dive Records, free103point9, and Must Die Records. He was a founding member/songwriter in the 90's indie rock bands Philco Bendyx and The Sixes. And, he has performed with Moby on The Late Show with Conan O'Brien, as well as played his handbuilt oscillators with Quintron and the Weather Warlock. Along with an BA from Troy University, he also holds an MA in music from CCNY (CUNY), and an MFA in Studio Art from the School of the Art Institute of Chicago.
www.jonnyfarrow.net
http://distractanddisable.blogspot.com/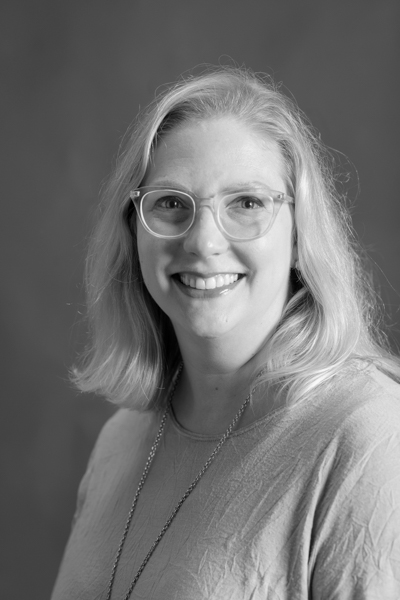 Dr. Kenyon Holder
Dr. Kenyon Holder has taught art history at Troy University for eight years. Prior to her work at Troy, Dr. Holder completed her MA in Museum and Gallery Studies and her Ph.D. in Art History both at the University of Leeds (UK). Her research work focuses on the Wedgwood collection at the Birmingham Museum of Art and she is a frequent contributor at regional and national art conferences. She is particularly interested in the contextualization of material culture within domestic and institutional settings, narratives of collecting, and the distinctions made between the decorative and fine arts.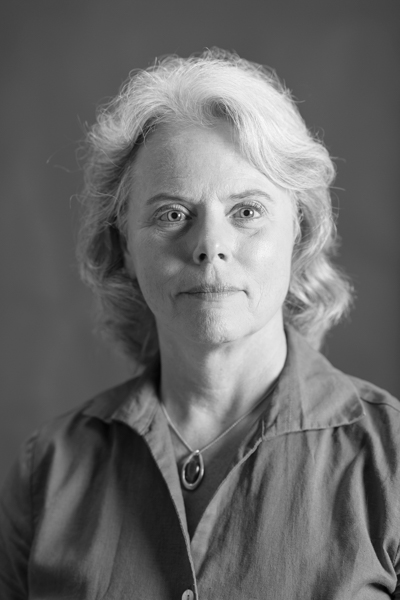 Beverly West Leach
Biography for Beverly West Leach
Beverly had worked as a graphic designer for twenty years before she and her husband relocated to southeast Alabama from Baltimore, MD. Her educational background is in fine art, receiving a BFA from the Columbus College of Art and Design in Columbus, Ohio and her MFA from the Pennsylvania State University in State College, PA. Currently, she is bridging her professional graphic design experience with her skills as an artist through teaching foundations of art and design at Troy University. Her courses focus on traditional foundation concepts with the development of professional critical thinking in various media and techniques. In addition, Beverly is active in her arts community serving on the Board of Directors at the Wiregrass Museum of Art in Dothan.
Her work has been exhibited throughout the United States in juried exhibitions, in solo and group shows. Beverly's work is also part of several corporate collections and The Baltimore Museum of Art Prints and Drawings Collection. Taking an experimental and eclectic approach, Beverly's art captures sensations, impressions and moments of thought, through the juxtaposition of a variety of elements, materials, colors, textures, and forms.
In addition to her artistic pursuits, Beverly has been a Beekeeper for eight years. Traveling is a passion and she has been to eleven different countries including; India, China and Iceland. Beverly and her husband have three adult sons, one residing in Manhattan, the middle son in San Francisco and the youngest in Baltimore.
Artist Statement:
Many ideas and experiences influence the mixed media collages and assemblages Beverly currently creates. Experimenting with many different materials ranging from the use of found images and objects, to knick-knacks collected along the way, each piece tells its own story, depicting varied interests and thoughts. Combining an assortment of elements and materials reflects an eclectic nature and unique point of view on personal experiences. Reflecting on her process, Beverly states: "The rhythm, flux, and flow of daily life intrigues me. Juxtaposition of various elements to make a visual statement starts as I ponder something I've considered about our human condition and the world we move through each day."
bwleach@troy.edu
Personal Website: www.bevwestleach.com
Instagram: bwleach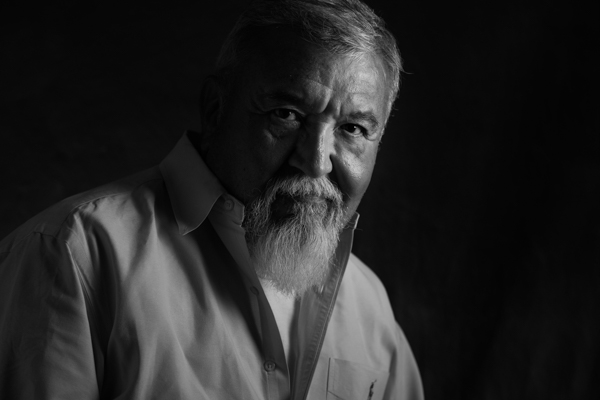 Edward Noriega
Edward Noriega is Cooper Union graduate. He participated in the graphic design program at the Kunst Gewerbeschule in Basel, Switzerland, and the Yale Summer Program in Graphic Design in Brissago, Switzerland. He taught art and design courses and developed curricula for nearly thirty years at Cooper Union, Fashion Institute of Technology, and Parsons School of Design.
He has lectured nationally and internationally on design, color, and technology. In 1999, Edward was awarded the Distinguished University Teaching Award from the New School University, and awarded the Wallace D. Malone Jr. Distinguished Faculty Award from Troy University in 2005. Edward Noriega is a professor of graphic design and Director of <<dti.center>>, which stands for The Center for Design Technology and Industry. The mission of this center is to promote design as a catalyst for social change.
His work addresses local and regional planning, politics, and economic development in the Southeast region. Edward Noriega is the principal of a graphic design studio specializing in book design, information graphics and presentations. He is also the co-author of Design Fundamentals for the Digital Age, 1998, John Wiley and Sons.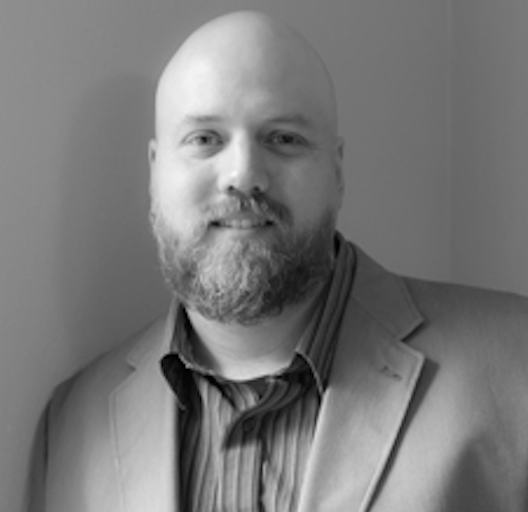 Chris Stagl
MFA, Florida Atlantic University
BFA, University of North Florida
Chris Stagl is an Associate Professor of Graphic Design and Assistant Chair of Art & Design at Troy University, where he has been on the faculty since 2020. Chris has been active in design since 1992 when he began working in print shops and screen printing companies in Ocala, Florida. Chris' design interests lie in typography, identity, video, and storytelling. Chris takes great pride in having his work showcased in galleries and in print but truly enjoys seeing the successes of his students. Chris has taught in Florida, California, Colorado, North Carolina, Tennessee, and Alabama and considers himself lucky to have been presented with so many opportunities to travel and see the country.
Currently, Chris serves as the Education Chair for the Montgomery Advertising Federation where he hopes to build an outlet for his students to transition seamlessly into the design and advertising industry.
email:
cstagl@troy.edu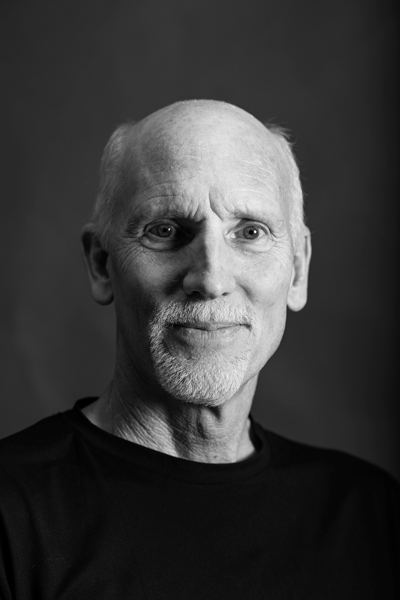 Larry Percy
B.S. in Art Education (1978) Southwestern Oklahoma State University
Master of Education/Art (1986) Southwestern Oklahoma State University
Master of Fine Arts, with honors, (1994) University of Kansas
Larry joined the Troy Art and Design faculty in 2001 after sixteen years of teaching public school art in Oklahoma and Kansas. He has Exhibited extensively throughout the Midwest, Southwest and Eastern United States. Percy has won numerous regional and national awards and participated in many juried exhibitions. He is the recipient of the AT&T Merit Award at the Staten Island Institute of Arts & Sciences 1995-96 Biennial in New York City and has a piece in the museum's permanent collection. Since moving to Alabama, highlights include being featured in a two-person exhibition entitled Sticks & Stones at the Mobile Museum of Art in Mobile, AL, and being included in the traveling contingent of the 9th International Shoebox Sculpture Exhibition, originating in Honolulu, Hawaii. Larry has been the recipient of two Alabama Artist Fellowships in Craft from the Alabama State Council on the Arts. While Percy's ceramic roots are in wheel thrown pottery, his current body of work can best be described as 'sculptural vessels' that are inspired by visual stimuli encountered on journeys to the desert/mesa/mountain regions of the southwestern United States.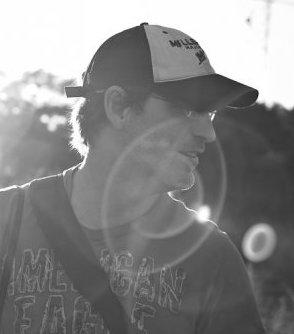 Will Jacks
Will Jacks is a process artist best known for his photographic work, but also incorporates explorations with land, objects, sound, video, and community engagement into his practice. His research examines the blurred areas between art and journalism, individual and collective, and the impact of each on the other.
Will's first monograph documents the juke-joint Po' Monkey's Lounge which serves as a prism for examining cultural tourism and preservation and the complexities prevalent in both. It was published by University Press of Mississippi in October of 2019, and for this work Jacks was recognized by the Mississippi Institute of Arts and Letters for outstanding achievement in photography. In 2020 he completed an M.F.A. in Studio Art from the Maine College of Art, and in 2021 he competed his MA in Journalism from the University of Mississippi.
In addition, he works with other artists in creating the non-profit Jacks Farms Artist Residencies. He can often be found on rural backroads somewhere in the South exploring people, culture, history, geography, pattern, and the entanglement of where those worlds collide.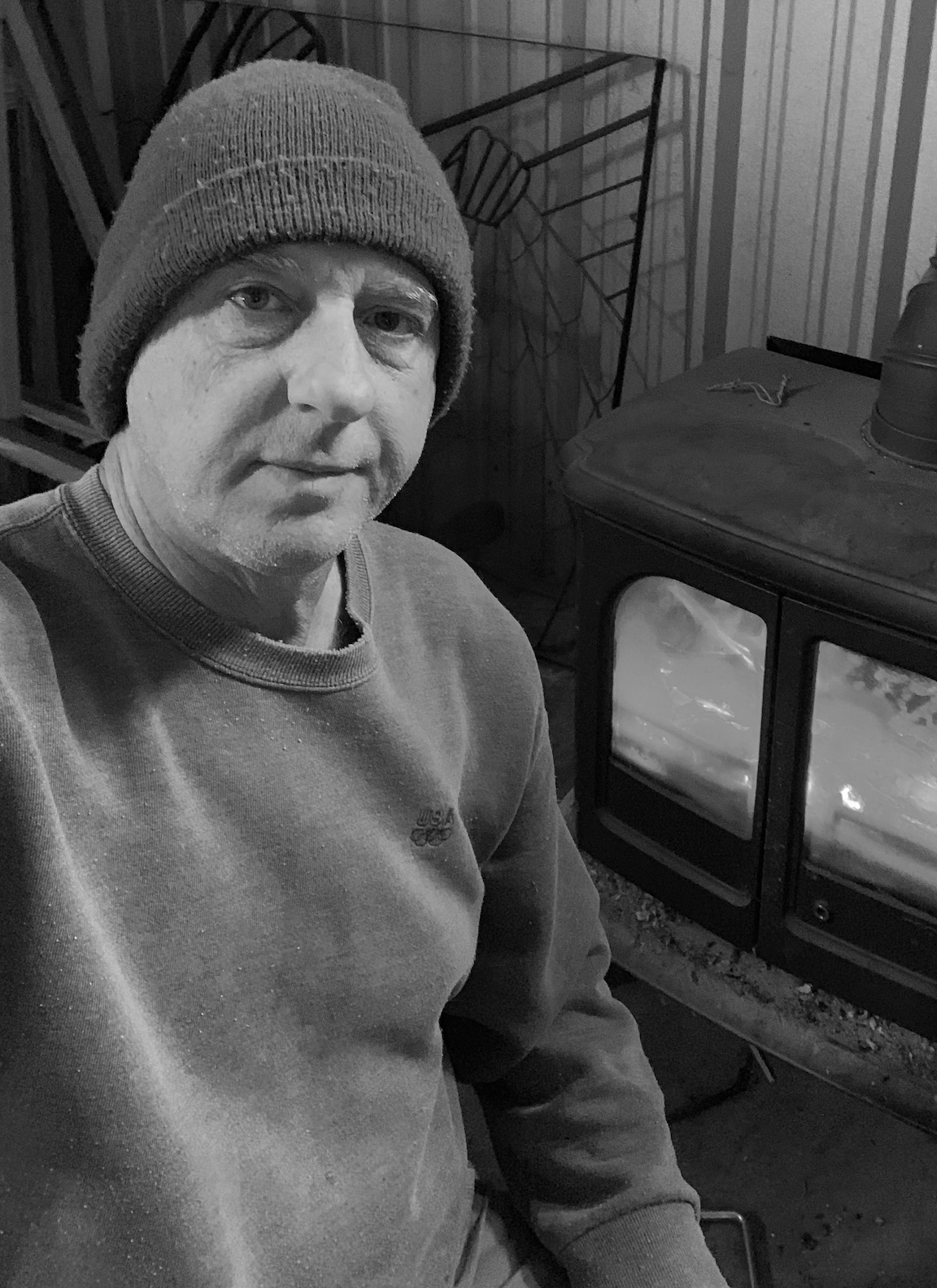 Duane Paxson
Duane Paxson received an MFA in sculpture and ceramics in 1984 from the University of Alabama. He has since been a studio artist and an adjunct instructor for more than 30 years. He has taught sculpture, ceramics, drawing, two- and three-dimensional design, and visual arts. He has, moreover, served as director of the Malone Gallery at Troy University and as Curator of the OCAF Art Center in Watkinsville, Georgia. His work has been reviewed in The Southern Quarterly, Sculpture, World Sculpture News, Number, Asian Art News and Art Papers. His work was also included in Arthur Williams' Sculpture Reference and Beginning Sculpture, both from Davis Publications. As an artist/sculptor he has experience in painting, welding, casting, stone carving, ceramic sculpture, and jewelry. He integrates all these media into his own mixed media sculptures.
Since the mid- 80s Paxson has produced seven major series, sometimes ongoing and often overlapping. His most recent work, moreover, reveals a perspicacious assessment of social interaction, in short, the human condition. He delves with wit and infectious humor into the perennial problem of evil, creating monumental hanging sculptures, which prod the viewer to a good-humored meditation on this vexing problem. The engaging visual drama of the welded steel and fiberglass configurations serves, moreover, only to enhance the artist's sober ponderings, albeit often laced with levity. In 2015, he received the SECAC Fellowship, resulting in a one-person exhibition titled Malelingue, at the Perspective Gallery at Virginia Tech in Blacksburg, Virginia. rpaxson@troy.edu
Personal website:
duanepaxson.com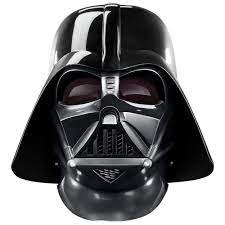 Walter Black
Walter Black joined the faculty in 2022 as Professor of Practice. He leads the 3D printing program at Troy University and teaches all levels of ceramics courses. Walter has a background in business and art industry. He is the owner and operator of a pottery company, and brings diverse experience from many creative fields. He has worked in film production, music performance, museum operation, and has a wealth of experience with new creative technologies. Walter is a grant recipient from the Alabama State Council on the Arts and has won a wide array of awards pertaining to his professional artistic ventures. In addition to making functional ceramics, Walter has shown sculptural bodies of work and installations in both solo and group exhibitions throughout the southeast. His sculptural work explores a juxtaposed struggle between nature and industry.
wblack36580@troy.edu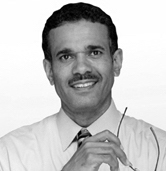 Tommie Lee Washington
Tommie Lee Washington is an Emmy Award winning graphic designer and an animator of motion graphics, who has been working in the design and broadcast industry for over 30 years. He began his graphic design education at Temple University's Tyler School of Art, where he received his Bachelor of Fine Arts degree in Graphic Design. He later earned a Master's Degree in Motion Media from Savannah College of Art and Design (SCAD).
Tommie worked as an Art Director for Regal Group, Inc. (An Infomercial Company) and was a Freelance Art Director for Alpha International Records in Philadelphia. He has also worked as a freelance animator with clients including the Philadelphia Phillies, Philadelphia Eagles and Philadelphia Flyers.
In 1994, he was hired by ESPN as a Graphic Designer, where he began producing graphics for various ESPN Shows, such as SportsCenter, RPM-2-Night, and NFL Gameday. In 1996, He was selected to work on designing the look of an entire network - ESPNEWS. It was then that he took the initiative to learn 3D animation software on his own and became the first ESPN employee to create a 3D animation that aired on an ESPN network.
He continued to be an innovator by creating the first virtual reality set for "Outside The Lines" and the first animated over-the-shoulder and full screen graphics for ESPN. He has played a significant role in the awarding of several Broadcast Design Association (BDA/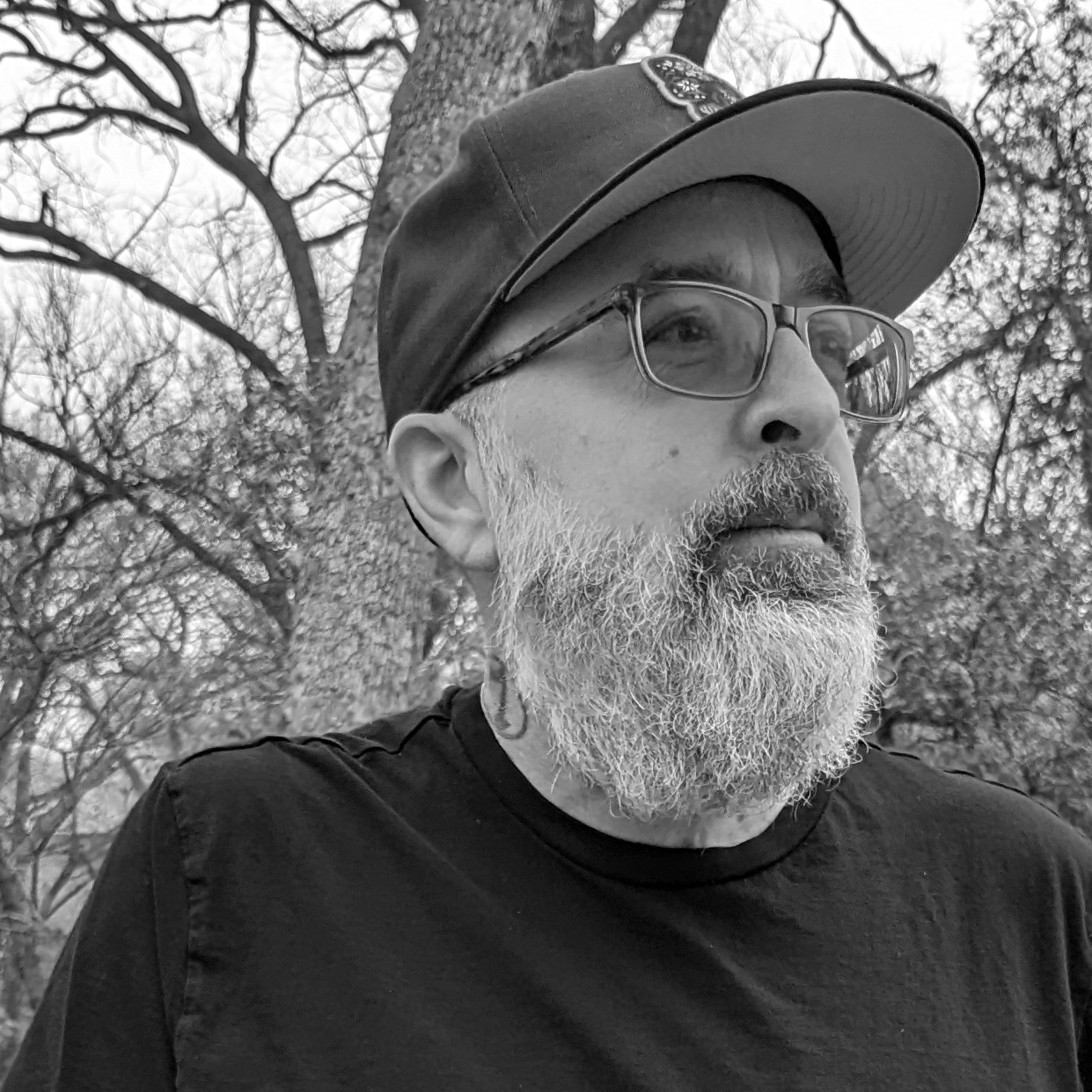 Andrew Stalder
Andrew Stalder earned his M.F.A. in painting from Ohio University, and a B.A. in drawing and painting from the University of Dallas. Stalder currently lives in the Fort Worth, Texas area. When he is not teaching or making art, Stalder can be found whipping something up in the kitchen, exploring the outdoors, reading, or playing video games.
Painting has been the primary artistic medium Stalder has communicated through for the past 30 years. Multiple solo exhibitions at Fort Worth Arts, a solo exhibition at the Ladybird Johnson Wildflower Center in Austin, as well as being a finalist for The Hunting Prize in 2016 are highlights of his exhibition record. Stalder's work is included in the permanent collections of the McKinney Performing Arts Center in McKinney, Texas and the Athens Historical Society in Athens, Ohio. His work is also permanently installed in Rock and Brews restaurants in Texas and California.
Recently, Stalder has been experimenting with Ai generated art. The focus of this experimentation is not using Ai generated art as an end in itself, but rather, as another tool in the artist's toolbox. As such, he is currently in the process of designing all the visual assets for a fictional video game in which futuristic pirates battle giant steampunk robots in a dystopian New York Harbor.
Email: astalder@troy.edu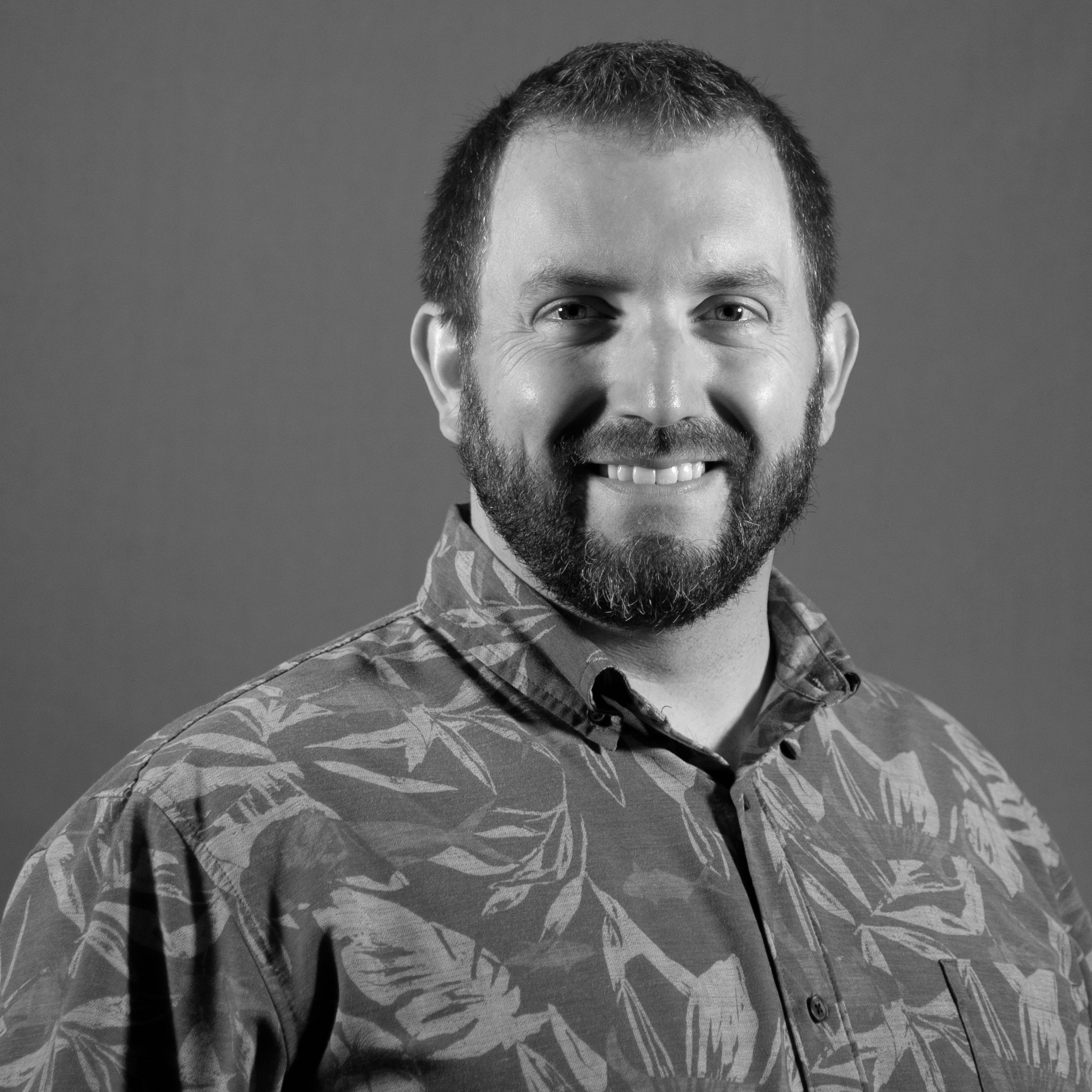 Matthew Dunne
Matthew Dunne is the Lead Instructional Media Designer for the Instructional System Design team for The United States Air Force Special Operations School or USAFSOS. He is a Troy University graduate with a B.S. in Graphic Design and a Music minor, he has more than nine years of experience as a graphic designer with a focus on digital and print media and video production and editing. At USAFSOS, Mr. Dunne oversees the Project 9 Studio and captures video shoots, podcast recording and editing, and photographic shoots. As the lead media designer, he is also in charge of supporting all digital and print media for USAFSOS courses.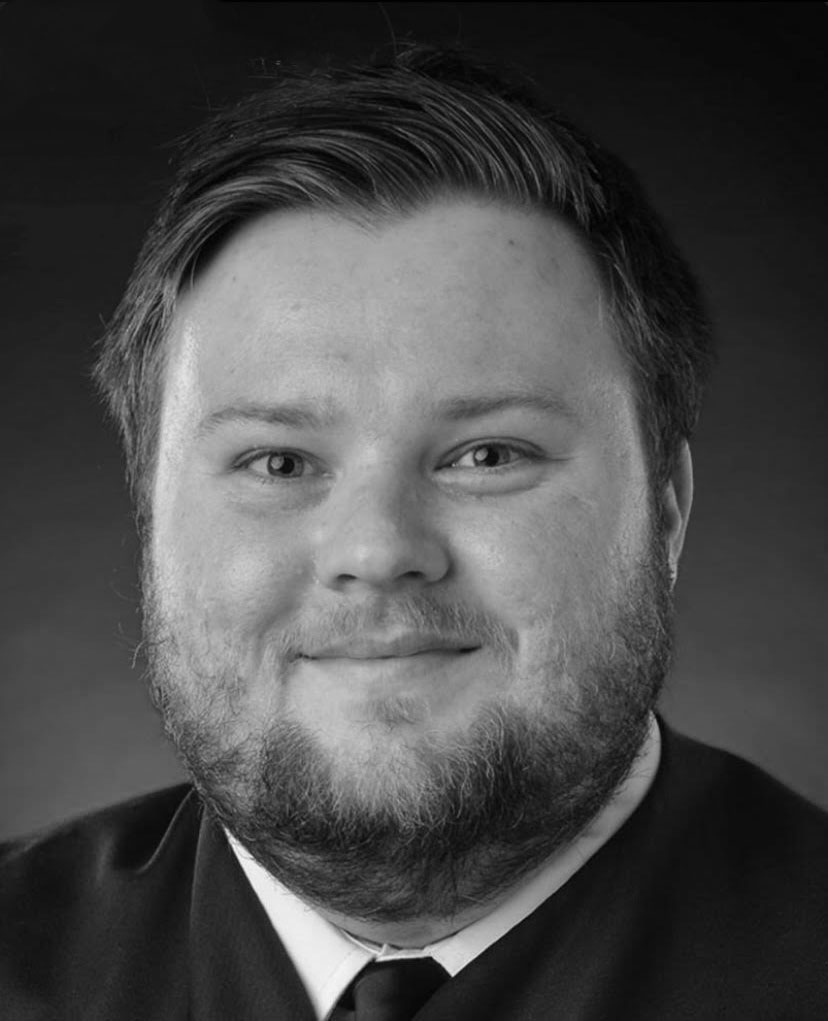 Paul Wolfe
Paul Wolfe's work primarily explores the obese body through photography and sculpture. He received his Bachelor of Fine Arts in Studio Art from Troy University in 2021. He is currently working towards his MFA in Photography at Louisiana Tech University.
Paul's work has been exhibited in Rochester, New York, as well as the Masur Museum in Monroe, Louisiana, where Paul and collaborators were awarded best in show. He has also shown work at the 2023 Montgomery Photo Festival and at the International Arts Center on the Troy University campus. Additionally, he was featured in the Camera USA 2021 Exhibition in Naples, Florida.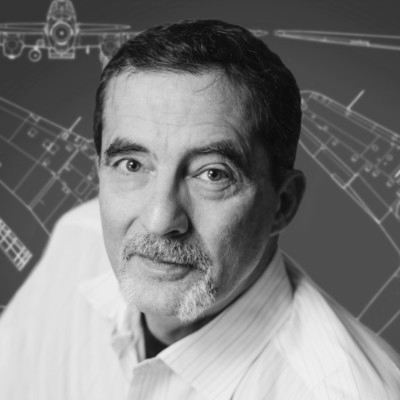 Pete Patsiavos
Online Art Faculty
Mary Donahue
Ph.D., City University of New York (CUNY)
Online Art Instructor
706 685 5704
mdonahue@troy.edu
Linda Mainville
Ph.D.
Online Art Instructor
727 776 2416
lmainville@troy.edu
Gayle Nelson
Ed.D. Walden University
M.A., Syracuse University
Director of Instructional Design (Visual Arts, Online)
334 983 6556
gnelson@troy.edu
Emily Williams
M.F.A., Washington University
Online Art Instructor
334 670 3391
ewilliams@troy.edu
Administration
Dr. Michael Thrasher
Dean, College of Communication and Fine Arts
334 670 3869
wmthrasher@troy.edu