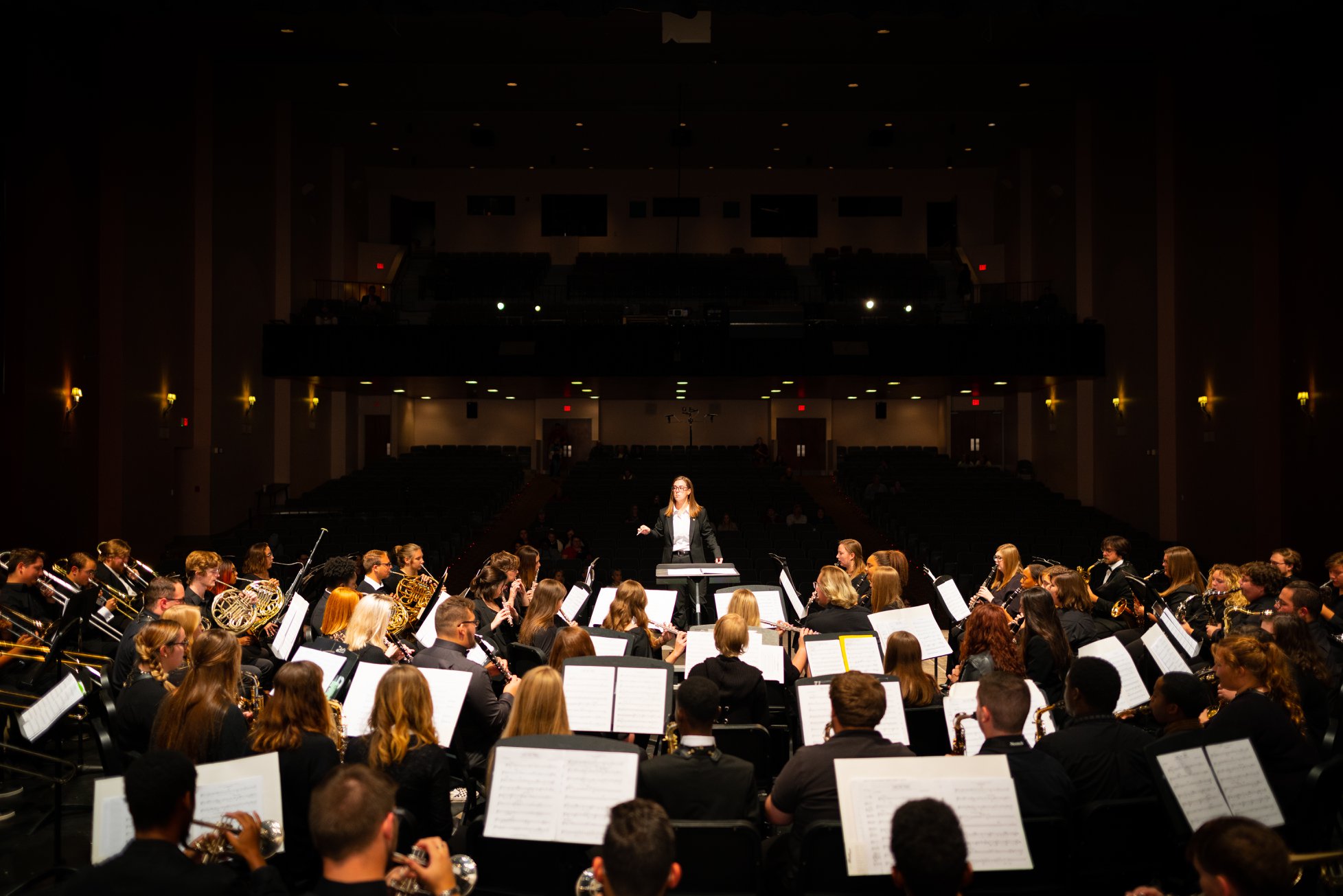 Emma Fell, Shad Steptoe, and Jordan Romo- Conductors
The Concert Band is open to all instrumentalists on campus without audition and performs to two concerts during each semester. The Concert Band represents an array of majors on campus and provides opportunities for music education majors to expand their skills on secondary instruments.
For information regarding band scholarships, auditions, or opportunities support the band program through the University Foundation, please contact the university band office by email: troyband@troy.edu or phone: 334-670-3281. Street Address: 102 Long Hall, Troy University, Troy, Alabama 36082.