Biography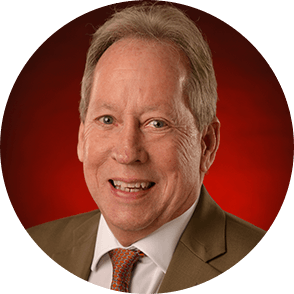 Dr. Jefferson Spurlock serves as director and full professor of the Hall School of Journalism and Communication at Troy University. Dr. Spurlock has over 20 years of experience, teaching on the collegiate level. He has led four study abroad trips to England, Ireland, and Scotland and has taught courses in Kuala Lumpur, Malaysia at SEGi College, a partner school with Troy. He has authored two books, published numerous articles, and has delivered many conference presentations at the regional, national, and international levels. Dr. Spurlock was the 2008 recipient of the Ingalls Award for Excellence in Classroom Teaching, was named Educator of the Year by the Southeast Journalism Conference in 2009, and graduated in 2008 from the Scripps Howard Academic Leadership Academy at Louisiana State University.
Before becoming a college professor, Dr. Spurlock served for 15 years as an award winning broadcast journalist (reporter, anchor, producer, managing editor) at radio and television stations in Tennessee, Kentucky, and Indiana. He was named by the Associated Press as Kentucky's Best Radio Reporter in 1986 and 1987. Dr. Spurlock holds a bachelor's degree in broadcasting from Western Kentucky University, a master's degree in mass communication from Middle Tennessee State University, and a doctorate in mass communication from The University of Southern Mississippi.
Publications & Presentations
Spurlock, J. (2016, January). "Why Journalists Lie: The Troublesome Times for Janet Cooke, Stephen Glass, Jayson Blair, and Brian Williams." ETC (et cetera): A Review of General Semantics, vol. 73, no. 1, pp. 71-76.
Spurlock, J. (2014, July). "The Efficacy of Religious Outdoor Advertising in the Southern United States." The Online Journal of Communication and Media Technologies, vol. 4, no. 3, pp. 170-189.
Spurlock, J. (2014). " The Effects of the Cox Broadcasting Corp. v. Cohn Decision: Almost Four Decades Later." Communication Law Review, vol. 14, no. 1, pp. 48-62.
Spurlock, J. (2013, October). "Perspectives of a Thankless Job: The Workings of the Television Newsroom Assignment Editor." Journal of Media Education, vol. 4, no. 4, pp. 28-33.
Spurlock, J. Staging the News: When is it Appropriate? Invited Presentation at the annual convention of the Intercollegiate Broadcasting System. New York, NY. March 2019.
Spurlock, J Fake News: Fact or Fiction. Invited Presentation at the annual convention of the Intercollegiate Broadcasting System. New York, NY. March 2018.
Research Interests
Current research interests are:
Multimedia law
Strategic communication
International advertising
Broadcast news
Global communication