Partnership Overview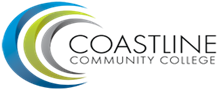 Troy University is a proud partner of Coastline Community College. The partnership offers Coastline CC students two options for the continuation of their studies; (1) the Learning 1st Collaboration Program or (2) as a transfer affiliate in the traditional sense. The partnership offers a 10% tuition scholarship off the prevailing rate to all students of Coastline Community College. Scholarships are applicable to all University degree programs and certificate programs, at all University locations including TROY Online offerings. Proof of eligibility is required.
Information on this page applies to students considering a traditional transfer to TROY following completion of their degree program at Coastline. Students interested in information about the Learning 1st option should visit here.
For additional information regarding a traditional transfer to Troy University from Coastline CC, please contact Varryron Young: via e mail at vyoung169067@troy.edu or by phone on 210-495-2100.
NEW SCHOLARSHIP exclusively for new Troy University students who are eligible for one of our partnership programs! Click here for scholarship details, eligibility requirements, and to apply for this scholarship.
Features & Benefits
Please note: The tuition scholarship is effective for enrollment in future terms and will not be applied retroactively.
If you have any questions or would like more information regarding tuition fees, please contact Carmen Foster at 334-448-5121 or via e-mail at fosterc@troy.edu.
Degree Programs
Tuition
All students of Coastline Community College receive a 10% tuition scholarship rates listed below.
Financial Aid
Troy University is committed to providing exceptional service to students and their families who apply for financial assistance. The Office of Financial Aid offers a variety of services and programs designed to help you find ways to meet the costs of education. We want you to succeed at Troy University.
For more information, go to troy.edu/financialaid/
Steps to receiving your partnership benefits
APPLICATION FEE WAIVER (for new students only):
TUITION Scholarship (for new and existing students):
FAQs
Interested in Applying to TROY?