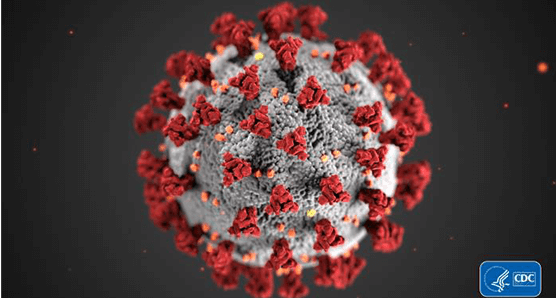 Troy University is carefully monitoring all developments with COVID-19 coronavirus and is taking every precaution to ensure the health and safety of our students, faculty and staff. Please monitor this website, email and SOS for the latest updates from the University.
For assistance or general inquiries call:
1-800-414-5756
---
Resources
---
Latest Update
TROY Strong: Troy University Health and Safety During the

COVID-19 Pandemic

July 1, 2020

To the Trojan Community:

The start of a new fall semester is always an exciting time. However, we know this fall will be unlike any in the history of Troy University as we grapple with the realities of an ongoing pandemic. The safety and well-being of our students, faculty and staff are our highest priorities, and the University's Coronavirus Task Force has been working for weeks to develop safety protocols for the upcoming semester. Today, we are releasing a set of guidelines, titled "TROY Strong: Troy University Health and Safety During the COVID-19 Pandemic," that we hope will allow us to learn and work together on campus safely.

The work of the Coronavirus Task Force is ongoing, and these guidelines are subject to change as the situation evolves and more information becomes available. For example, these guidelines were prepared prior to this week's announcement by Gov. Kay Ivey that Alabama will spend a portion of its $1.9 billion federal coronavirus relief package to fund COVID-19 testing for students at public colleges in the state. University leaders are still evaluating how best to administer this at TROY and will follow up with more information soon.

The full "TROY Strong" Guidelines can be viewed at our coronavirus information website, troy.edu/coronavirus/troy-strong.html. However, I want to draw attention to some key points:
All students, faculty and staff will be required to wear face coverings when social distancing cannot be achieved. The face coverings should be worn in classrooms, labs, and communal office spaces, at gatherings, and in any campus setting where social distancing is difficult to maintain. Face coverings will not be required in one's own dorm room or suite, alone in enclosed office or study room, in one's personal vehicle, or in public outdoor settings where physical distancing can be achieved.
Following the Thanksgiving break, all class instruction and final exams will be delivered via Canvas.
Employees and students with symptoms of coronavirus, or with exposure to coronavirus, should not report to work or class and should notify the Dean of Students or Human Resources of any exposure or potential exposure.
The University is reconfiguring classrooms to allow for social distancing. Some of the accommodations include: moving to larger classrooms, dividing classes into small groups that attend on different days, and hybrid (classroom + online) instruction.
The challenges posed by COVID-19 are complex and ever-evolving, and the University has several contingency plans ready to respond to changing conditions. For more detail on these guidelines and a look at contingency plans, the Coronavirus Task Force's full report is also available at troy.edu/coronavirus.
The challenge of COVID-19 will require us all to work together as a Trojan Family. By wearing a face covering, practicing social distancing and good hand hygiene, staying home when sick and self-reporting exposure to the coronavirus, we can all do our part to stop the spread and ensure a safe, successful return to campus this email. Additional guidelines or changes to the University's operations will be communicated quickly, and we urge everyone to closely monitor email, social media and troy.edu/coronavirus for the latest updates.
Sincerely,
Dr. Lance Tatum
Senior Vice Chancellor for Academic Affairs
Chair, Coronavirus Task Force
---
Event Updates
In light of the risk posed by the COVID-19 coronavirus, Troy University is continuing to monitor this rapidly changing situation and its impacts on University functions and events. Please see the Academic Calendar and University Calendar for the latest information about postponements or cancellations.
Contact Information
For Student Academic Support, contact your college.


For Student Support Services, Troy Campus students should contact:
John W. Schmidt Center for Student Success
Dr. Hal Fulmer, Associate Provost and Dean of Undergraduate Programs
jwscss@troy.edu
334-670-5747
Facility and Services Information
University Business Hours
Troy University is maintaining operations through remote work and minimal on-campus staffing at this time. For assistance, call 1-800-414-5756 or email ask@troy.edu.
University Police
24-hour a day security and policing.
Library hours
Dothan Campus: Mon – Thu 7:45 am to 5:30 pm, Fri 8 am to noon, Central.
Montgomery Campus: Mon – Fri 8 am to 5 pm, Central.
Troy Campus: Mon – Fri 8 am to 5 pm, Central.
Troy University Libraries are continuing to work to provide you with the service and access you need while protecting everyone's safety. Library staff are available to assist you by email libhelp@troy.edu and by Live Chat. Live Library Chat is available Mon-Fri 8 am to 5 pm Central time. When chat is offline (including weekends), email sent to libhelp@troy.edu will be responded to within 24 hours.
Troy University Student Counseling Center
The center is not providing in-person counseling at this time. Currently, counseling and consultations are being offered to Troy campus students currently residing in Alabama via telephone or video conferencing. Please email us at scc@troy.edu to inquire about services.
Students experiencing a mental health emergency or crisis should do the following:
- Call 911
- Go to their nearest hospital emergency room
- Call the National Suicide Prevention Lifeline at 1-800-273-8255