CSS-Montgomery Campus
The Montgomery Campus Center for Student Success (CSS) provides a central environment of support to help our students navigate their journey toward academic achievement.
Student testing, academic assessment, advisement, career services, accommodation, remediation, tutoring, and other follow-up services and programs are the primary services provided by the CSS. Our combined efforts are targeted to increase student retention, progression, and success from initial entry on the Montgomery Campus to graduation.
College Success — We Are Here To Help
With college comes many experiences, and the CSS is here to provide as many resources as possible to assist with your path to collegiate success.
Click on one of the icons below to see what services and resources are available.
If you require anything additional or have questions, please don't hesitate to contact us!
KICKSTART TO COLLEGE ORIENTATION
CSS STUDENT RESOURCES AND EVENTS
MONTGOMERY COMMUNITY RESOURCES LIST
Tutoring Services
The Montgomery Campus Center for Student Success offers free in-person/face-to-face and online tutoring services.
In-Person Tutoring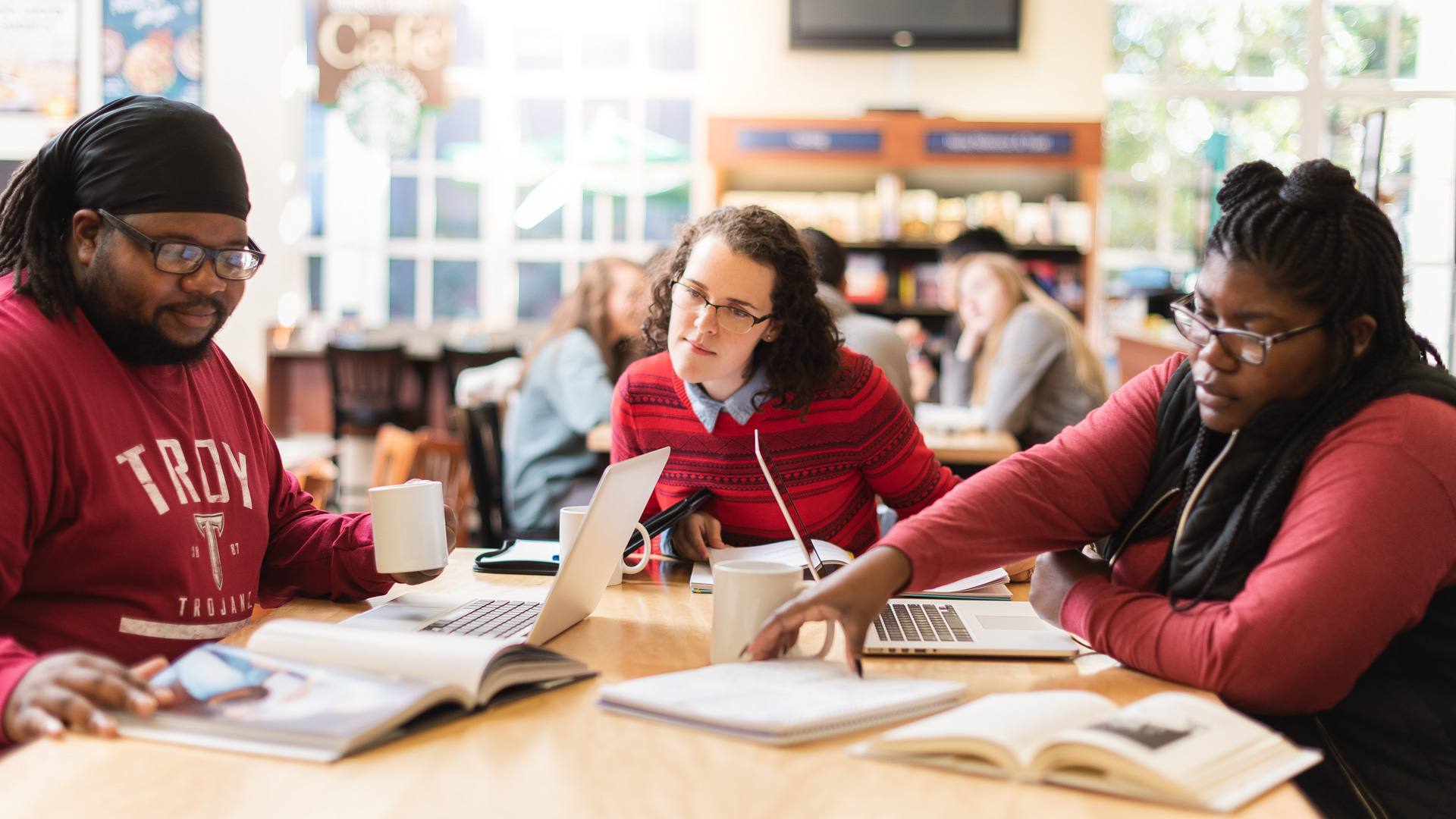 Math, Science, & English/Writing Tutors
Math tutoring helps with MTH 0096, MTH 1100, MTH 1105, Calculus I & II courses!
Science tutoring provides help with biology, other biological sciences, general chemistry, earth sciences, and physical sciences!
English/Writing tutoring helps with all courses requiring writing assignments, including discussion posts, essays, and research writing!
Online Tutoring & Test Prep Resources
NetTutor
NetTutor is a free, comprehensive, online, on-demand tutoring and writing service available for all Troy students through your Canvas online course module.
It provides live tutoring and paper submission in many subjects.
NetTutor tutors are available for live sessions, to answer submitted questions, and to review papers 24 hours a day, any day of the week. All questions and writing submissions to NetTutor will be returned with your tutor's comments within 48 hours.
SmartThinking
Provides students access to expert tutors across a wide range of subjects, from beginner to advanced, and for developmental to undergraduate to graduate-levels.
Kahn Academy
Free, online resource to supplemental in-class learning including tutorials on multiple subjects, multiple levels and standardized test prep.
PaperRater
Free self-help for writing that provides grammar & spelling checks, online proofreading, and plagiarism detection with no downloads required.
Purdue Online Writing Lab (OWL)
Provides free self-help for general writing, research and citation, teaching and tutoring, subject-specific writing, job search writing, ESL, and resources for MLA & APA formatting.
CSS-Montgomery Staff