Quality Enhancement Plan - Archived 2009 Plan
Welcome to "Creating a Culture of Reading"
The Quality Enhancement Plan (QEP), a requirement of the Southern Association of Colleges and Schools (SACS), is a vehicle by which institutions can increase their overall quality and effectiveness by focusing on one issue that can improve student learning. The QEP is anchored in the promotion of student learning and the enhancement of the climate for student learning. The components of Troy University's QEP, "Creating a Culture of Reading," include the Common Reading Initiative (CRI), the College Reading Initiative (COLRI), and the Faculty Development Initiative (FDI). A five-year plan, the QEP began the Fall Semester of 2009.
"To The Last Breath" by Francis Slakey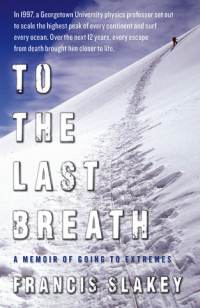 To the Last Breath is a work by Georgetown physics professor Francis Slakey detailing his adventures climbing the highest mountain on every continent and surfing in every ocean. This "surf and turf" adventure began as simply a way to pass time and amuse himself. Ensuing events, however, cause Slakey, who describes himself in the beginning as isolated and cold, to examine himself and his approach to life; he learns that the world is interconnected, that we are all involved with each other in one way or another, whether we know it or not. As a result of his about-face, he has established the Georgetown Program on Science in the Public Interest, a program that helps students identify problems in the world and then join with students in other disciplines to help solve those problems. At least for Slakey, we are indeed our brother's keeper.
Additional Resources for To the Last Breath:
Possible Class Discussion Questions
Online Resources for To the Last Breath
Reading Guide for To the Last Breath
New York Times Pulitzer Prize-winning Speaks at Troy University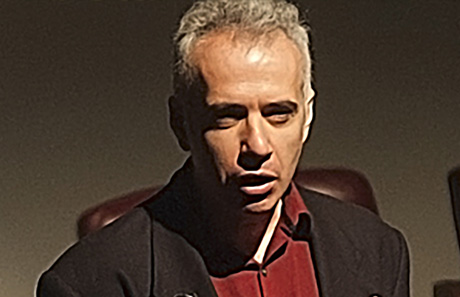 Mr. Cliff Levy, two time Pulitzer Prize-winning reporter for the New York Times spoke to classes and the general public on the Troy Campus on April 10. Mr. Levy's remarks discussed a variety of issues, ranging from his specialty area in investigative reporting to his time spent in Russia as a reporter for the Times to the future of journalism. Mr. Levy's presentations were part of the Troy University-New York Times partnership which supports the University's Quality Enhancement Plan (QEP) to create a culture of engaged readers at the University.
Reading for the Rest of Us with Kirk Curnutt and Ashley Gordon
Reading for the Rest of Us
September 11, 2012
Topic: Mystery & Crime Fiction
Reading for the Rest of Us
August 15, 2012
Topic: Jane Austen
Resources
Free eBooks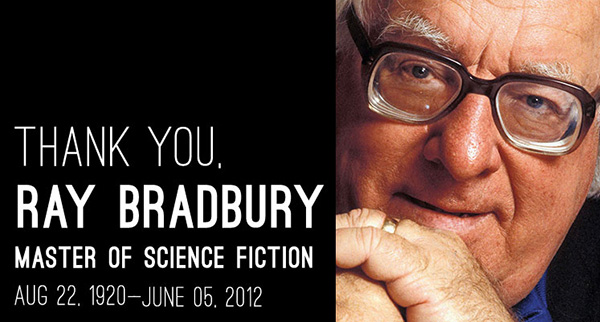 If you know how to read, you have a complete education about life, then you know how to vote within a democracy. But if you don't know how to read, you don't know how to decide. That's the great thing about our country – we're a democracy of readers, and we should keep it that way.
— Ray Bradbury