About the Financial Economics Program
A bachelor's degree in Economics with a concentration in financial economics is designed for students with an interest in banking. Students will receive a strong educational foundation in economics with a particular emphasis in modern finance. Topics such as financial statement analysis, risk and return and time value of money will complement the core theories of economics. Financial economics students will be well prepared for applications such as asset valuation, capital budgeting, long-term and short-term financing and investment decisions.
The Division of Economics and Finance is also home to the Manuel H. Johnson Center for Political Economy. The Johnson Center provides a dynamic and rigorous education program focused on the imperatives of free market and individual liberty as well as relevant policy research on current and local issues. Students with an interest in the free enterprise system will benefit from engagement with the Johnson Center and Troy University's financial economics program.
Students with a background in financial economics will find employment opportunities within both the private and public sectors. Entry-level positions in the private sector include corporate finance, brokerage firms, financial consulting firms and financial institutions such as banks, insurance companies and mutual funds. Graduates may also find employment within government regulatory agencies such as the Federal Deposit Insurance Corporation (FDIC), Office of the Comptroller of the Currency (OCC), Federal Reserve System and state banking department.
Students may also choose to pursue a graduate education. An undergraduate degree in economics with a concentration in financial economics is an excellent foundation for graduate study in business, finance, law, public policy or economics.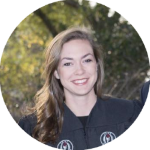 Interested in Applying to TROY?
Program Locations