The Department of Counseling, Rehabilitation, & Interpreter Training offers master's degree programs for students who have completed bachelor's degrees and are preparing themselves for employment as clinical mental health, school, or rehabilitation counselors. The Clinical Mental Health Counseling (M.S.) and Rehabilitation Counseling (M.S) programs are accredited by the Council for Accreditation of Counseling and Related Educational Programs (CACREP) under the 2009 standards. The School Counseling (M.S.Ed.) program is accredited by (CACREP) under the 2009 standards and the Council for the Accreditation of Education Preparation (CAEP). The School Counseling Program is also certified by the State Department of Education (SDE) for the State of Alabama.


Mission Statement
Counseling Mission Statement
The mission of the Division of Counseling, Rehabilitation, and Interpreter Training is to educate, develop, and train counseling and psychology professionals by utilizing the highest external standards set by state and national licensing/certifying boards. Counselor education faculty design and deliver counseling programs through a variety of instructional modalities. The counseling degree programs provide graduate education at regional and state locations. The program seeks students from diverse populations.
A Life-Changing Career in Counseling
Do you have the gift of listening and a passion for helping others? As a counselor or therapist, you have the power to help people find comfort, empowerment and life change by objectively listening to their concerns and determining their needs. Let TROY help take your education and career to the next level by pursuing your master's degree in counseling.
Interested in Applying to TROY?
While TROY's main master's programs are in clinical mental health, rehabilitation counseling, and school counseling, there are also programs and certificates offered in specialty areas such as addictions counseling, counseling military populations, and infant and early childhood mental health counseling. The emphasis of every program is on training professionals of the highest quality.
---
Graduate Programs in Counseling
What Can You Do with a Graduate Degree in Counseling?
Troy University's graduate counseling programs train professional counselors who can significantly impact many people's lives. Whether students interested in the field want to work in a school setting, a vocational rehabilitation center, a mental health clinic, or another setting, TROY's counseling degree programs offer the necessary training and certification courses to prepare counselors to change lives.
The essential requirement to practice as a counselor is a master's degree. A national exam and licensure process are also part of preparing to practice as a professional. Licensure requirements vary by state. In Alabama, the post-master's supervision experience required for licensing is 3,000 supervised clinical hours. The state of Georgia's licensing requirements for post-master's supervision experience varies by degree (e.g., master's, specialist, doctoral), requiring a range of 1,000 – 3,000 supervised clinical hours. In Florida, the post-master's supervision required for licensing is 1,500 supervised clinical hours. If students have taken the National Counselors Examination (NCE) or the National Clinical Mental Health National Examination (NCMHCE) before graduating from TROY, they will only need to accumulate the supervised clinical hours after graduating.
For those interested in a career in counseling, the job outlook is robust. Counselors work in so many settings from schools, private practice, mental health clinics, vocational rehabilitation centers, corporate businesses with Employee Assistance Programs (EAP), child protective service agencies, community organizations and religious organizations.
The Bureau of Labor Statistics (BLS) confirms the growing need for these professionals. The BLS projects the number of counseling jobs to grow by 25% through 2029, rehabilitation counseling jobs by 10%, and school counselor positions by 8%.
---
Frequently Asked Questions About Becoming a Counselor
M.S.: Master of Science is the degree designation for the Clinical Mental Health Counseling Program
M.Ed.: Master of Education is the degree designation for the School Counselor Program (this program is CACREP accredited and regulated by the Alabama Department of Education).
Ed.S.: Education Specialist is a postgraduate degree in either School Counseling or Counseling
According to the U.S. Bureau of Labor Statics, the average annual salary for someone with a master's in counseling is $70,000. This can, however, vary greatly depending on where you are located and your employment sector.
That is entirely depending on the career path you choose. While any undergraduate degree can lead to counseling-related jobs, professional counselors will need to complete an undergraduate and a master's degree in counseling. TROY offers a variety of M.S., Ed. S., M.S. Ed., and certificate programs.
The pathway to becoming a Professional School Counselor (no longer referred to as guidance counselor) begins with a bachelor's degree in social science or education. A master's degree from a School Counseling program is then required. Completing the School Counseling Masters typically includes the following: completion of course work, graduate-level practicum and internship, passing required exams, and applying for certifications and/or licensure.
Complete a graduate degree in counseling.
Identify and complete the individual state requirements for licensure.
Apply for and complete a graduate degree in a counseling specialty (clinical mental health, rehabilitation, etc.)
Identify state requirements for certification as a substance abuse counselor (every state is different).
Time to degree completion is dependent upon the student. However, full-time students typically complete all degree requirements in 2 1/2 - 3 years.
Licensure is governed by each individual state. Professional licensed counselors are typically referred to as Licensed Professional Counselors (LPC) or Licensed Mental Health Counselors (LMHC)
No, the certificate is a specialization in a specific area. However, having certifications makes one more marketable.
---
What Can I Do With My Counseling Degree?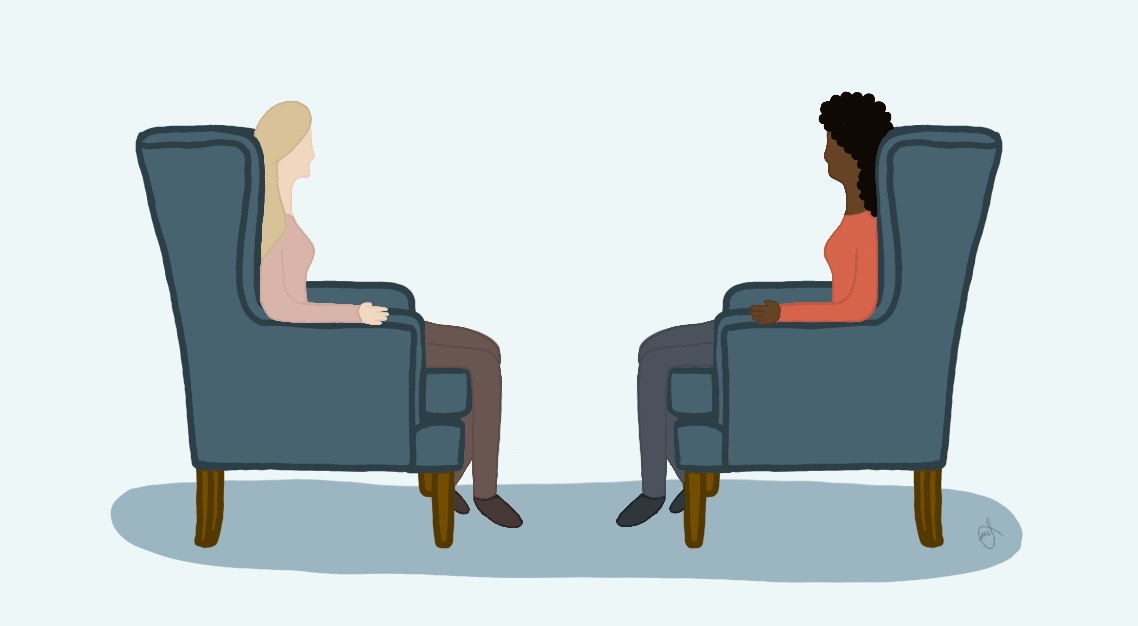 Interested in Applying to TROY?