Project: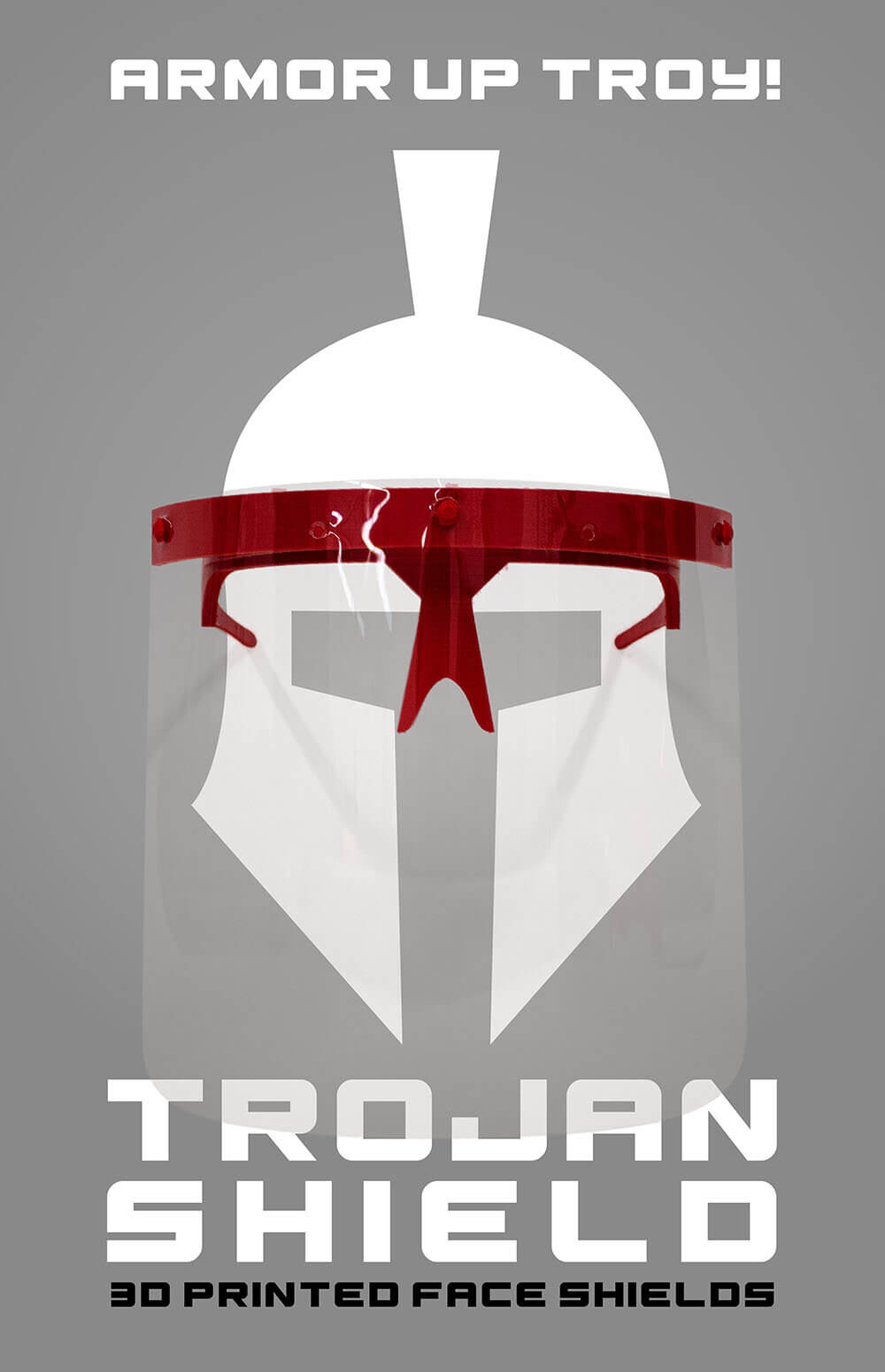 T-Shield
The T-Shield is designed to be worn around the neck. It provides protection and comfort without irritating or touching the face. This face shield is easily adjustable and allows visibility of facial expressions for nonverbal communication. Armor up with a T-Shield to fight COVID-19 without the limitations of a mask.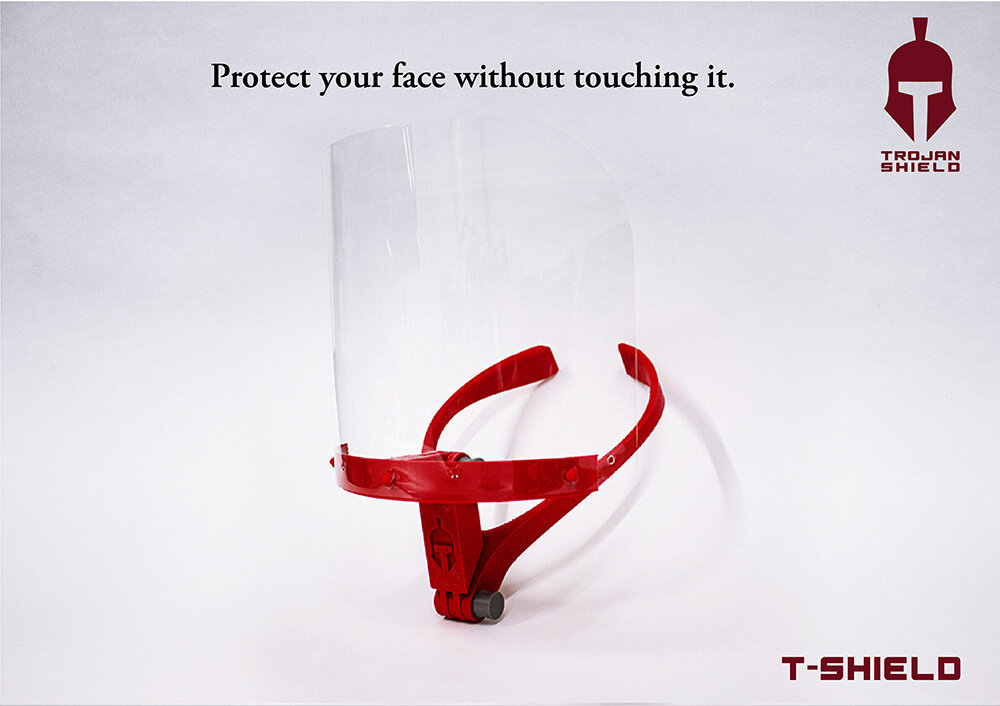 The Gladiator Shield
The Gladiator face shield is designed to be worn like glasses. It rests on the ears and nose providing comfort without the tight straps. The Gladiator is convenient and easy to put on and take off. Armor up with the Gladiator shield and protect yourself and others from COVID-19.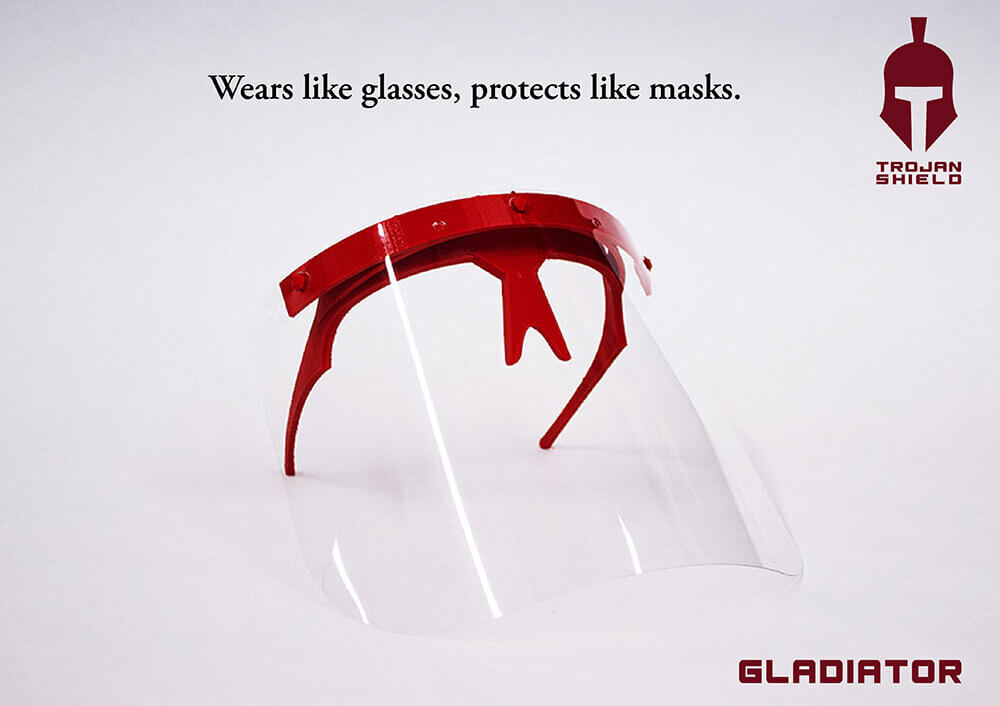 The Cap Clip
The Cap Clip allows the user to mount the front screen of the T-Shield on a ball cap. It fits snug on most any hat or ball cap and can also adjust up and down. The Cap Clip is for anyone who prefers wearing hats and needs to stay protected from COVID-19.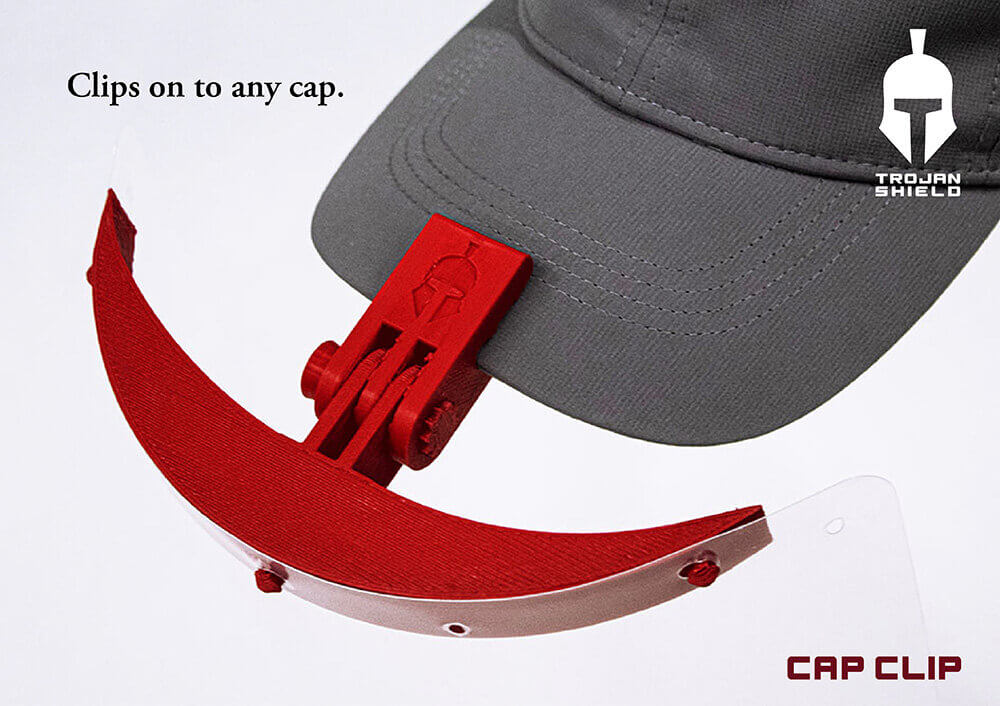 Satisfied Customers