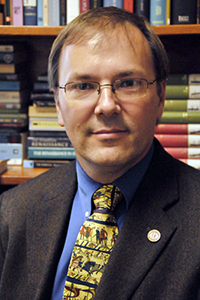 Allen E. Jones, Ph.D.
Professor/Chair of the History and Philosophy Department
Troy University
Troy, Alabama 36082
Patterson Hall 222
Telephone:
1-334-670-3512
Education:
B.S., Francis Marion College, 1987
M.A., University of South Carolina, 1992
Ph.D., University of South Carolina, 1998
Teaching Interests:
Antiquity, Late Antiquity, Middle Ages, Renaissance
Research Interests:
Late Antiquity, in particular Gaul and Gregory of Tours
Biography: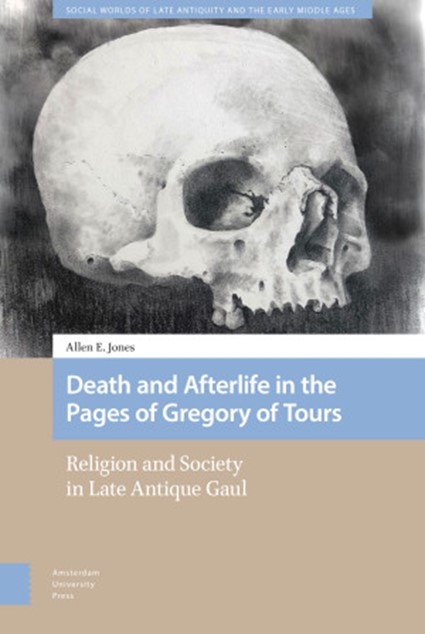 In August 2020 Jones published Death and Afterlife in the Pages of Gregory of Tours: Religion and Society in Late Antique Gaul (Amsterdam: Amsterdam University Press, 2020). Bishop Gregory of Tours was a prolific writer of hagiography and author of a ten-book history popularly called the History of the Franks. Jones argues that elements of Gallic society informed Gregory's decisions to compose in the genres he did. Parents and other relations instilled in the youth a belief that it was imperative to trust the saints in order to overcome the ills of the age. It was the prospect of dying that convinced young Gregory to enter the clergy. The happenstance of warfare raging about the diocese during the early years of Bishop Gregory's episcopacy compelled the budding hagiographer to also write history. Death figures prominently in both kinds of writings. Jones contends that the miracula and historia reveal how the author mused about signs pertaining to individuals' deaths and speculated about the eternal fates, both heavenly and infernal, for many characters in his text. Not least among those whose afterlife prospects Gregory investigated and sometimes proclaimed were members of the royal Merovingian family in whose courts the bishop circulated. Around the twentieth year of Gregory's episcopacy, death deprived the writer from putting the corpus into final form.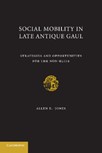 In 2009 Jones published Social Mobility in Late Antique Gaul: Strategies and Opportunities for the Non-Elite (Cambridge and New York: Cambridge University Press; reprinted in paperback, 2014). The work investigates the extent to which people who were not part of the power structures of Gaul impacted society as they pursued their own goals. It details how particular groupings of non-aristocrats--from lesser clerics and beggars registered at local churches to physicians and folk healers--cooperated and contended with others, adopting strategies not unlike those of society's elites to improve their lot in life.
Jones is left to wonder how publication of Death and Afterlife coincided with the pandemic of 2020 and publication of Social Mobility corresponded with the 2008/9 economic meltdown. He hesitates to embark on another manuscript.
Courses Taught at TROY:
Western Civilization I
Western Civilization II
Western Civilization I (Honors)
Western Civilization II (Honors)
Civilization of Greece
Civilization of Rome
Medieval Europe
Renaissance and Reformation
Age of Absolutism
Age of Reason
Research and Methodology
Late Antiquity
Crusades
Senior Seminar: Barbarian Gaul
Senior Seminar: Death and Afterlife
Thematic Historiography: The Fall of the Roman Empire (Graduate)
Seminar in Medieval History (Graduate)