Graduate Research in Biological and Environmental Sciences
The Department of Biological and Environmental Sciences offers M.S. degrees in Biomedical Science (BMS) and in Environmental and Biological Sciences (EBS), both in Thesis and Non-thesis tracks. The BMS program is designed to prepare students for future entry into medical and/or professional school in health sciences. The EBS program is designed to broaden perspectives, knowledge, and skillsets for understanding and solving environmental problems and to prepare students for work in government agencies, the private sector, or academia. There are currently 25 graduate students enrolled in our Programs. The Department provides for 7 Graduate Teaching Assistantships per semester, typically to Thesis-track students, which offer a modest stipend and tuition support in exchange for teaching duties. Graduate student research and progress are led by one of 13 terminal degree-holding faculty, whose expertise range from ornithology and marine biology to genetics and cancer treatment.
Students wishing to pursue the Thesis track should contact a graduate faculty member (see Faculty) or one of the Graduate Program Coordinators (EBS – Brian Helms helmsb@troy.edu; BMS – Jacqueline Jones – jdjones@troy.edu ) prior to applying to the Program.
Hannah Merren Adkins
Advisor: Brian Helms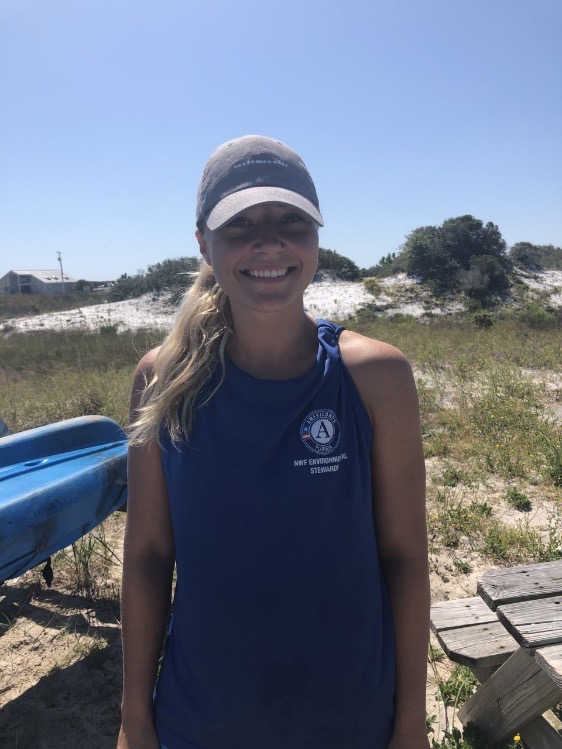 Thesis title: Updated surveys and status assessment for Ptychobranchus jonesi, in addition to other federally and state-listed species, in the Pea River Watershed.
Research: I am conducting surveys of mussels in the Pea River watershed to determine the status of endangered and threatened species known to historically occur in this area.


Franziska Ahrend
Advisor: Jiling Zhong (in collaboration with Alex Kofman)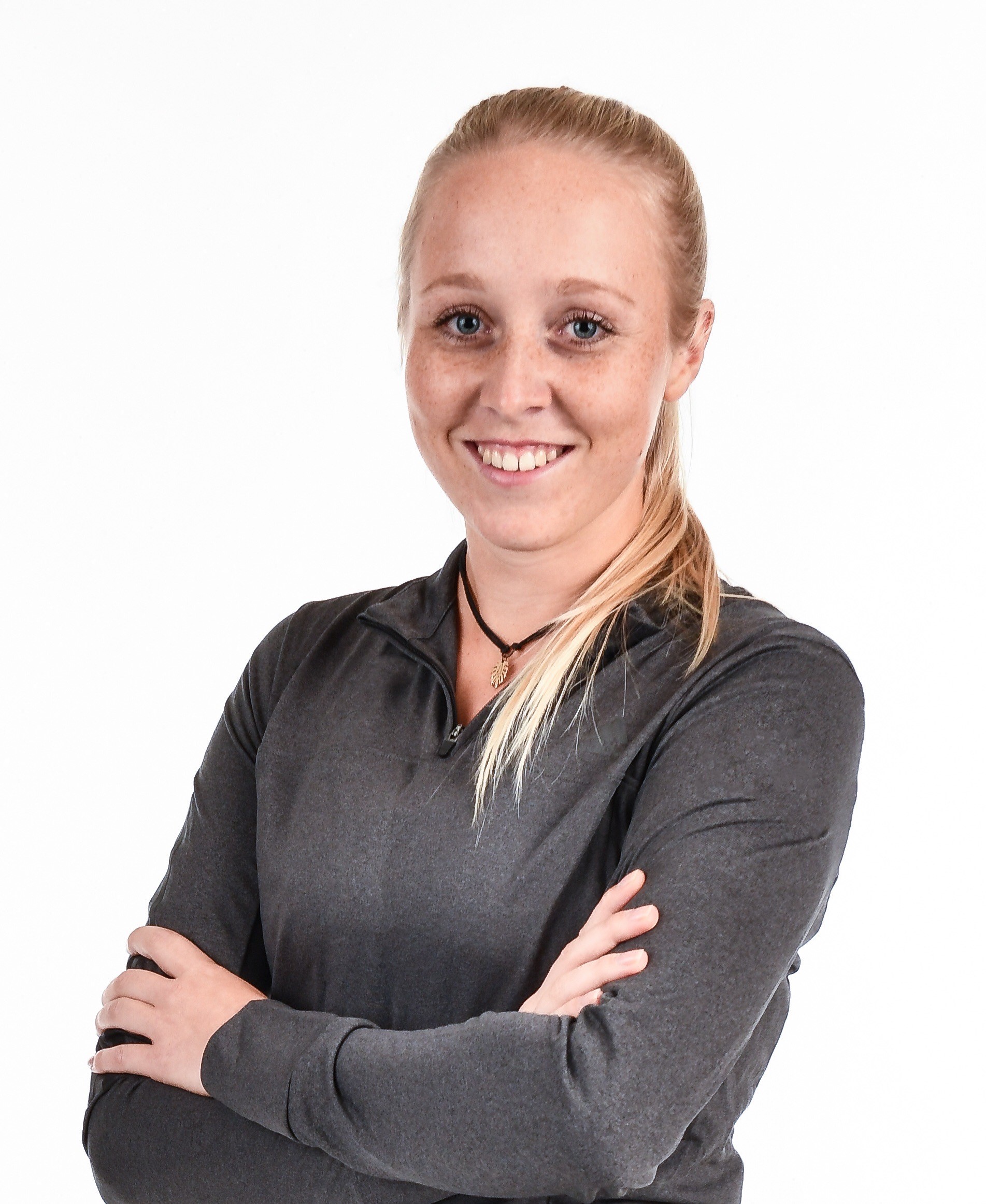 I am designing the novel computing applications for the analysis of microRNA-mRNA interaction.
Christopher Buff
Advisor: Alban Guillaumet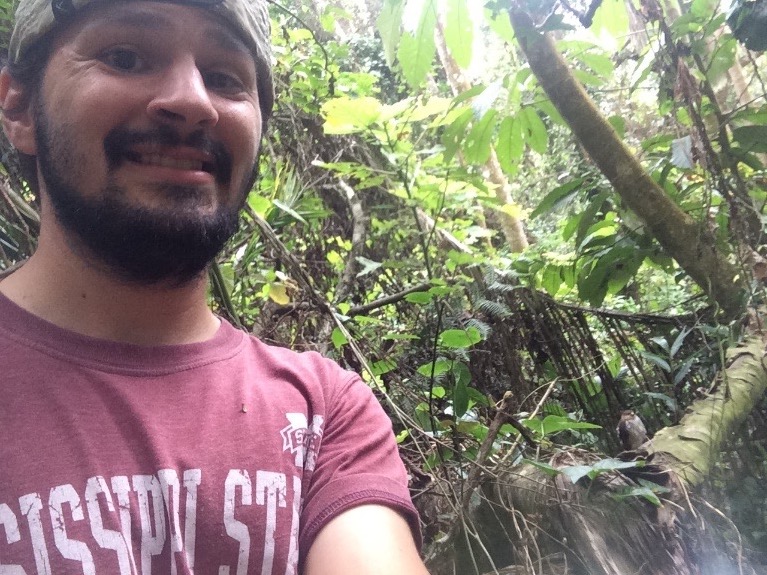 Thesis title: Wetland birds of Alabama
Research: I am surveying 7 different types of wetlands across the state of Alabama to see if vegetation, hydrology, and other factors play a role in avian distribution.
Summer Stephens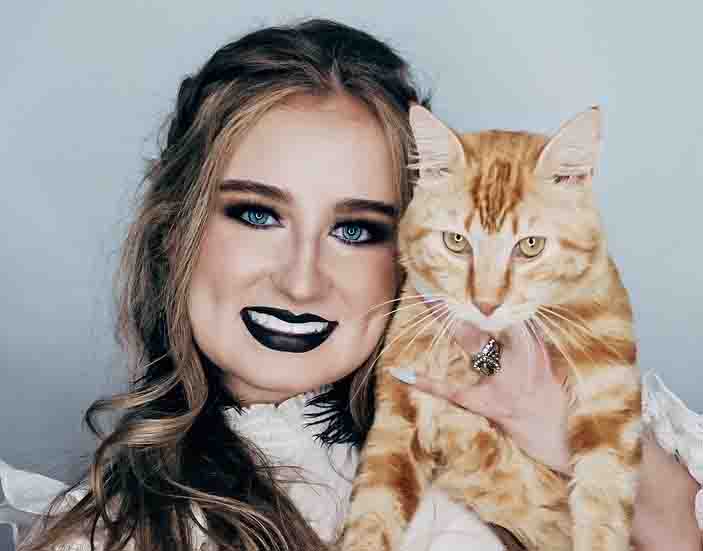 Thesis title: The homologous microRNA-binding sites of human genes
Research: I am studying the presence and the differences of the homologous microRNA-binding sites in human genes
Riley Egan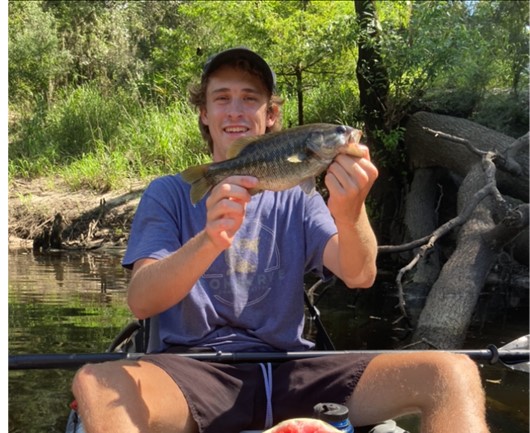 Advisor: Brian Helms
Email: regan@troy.edu
I am studying the effects of invasive crayfish and dams on native crayfish assemblages. Specifically, I am interested in how the trophic dynamics and morphology of native crayfishes differ in stream reaches under these conditions using a combination of stable isotope analysis, gut content analysis and geometric morphometrics.
Perianna Grace Haga
Advisor: Alban Guillaumet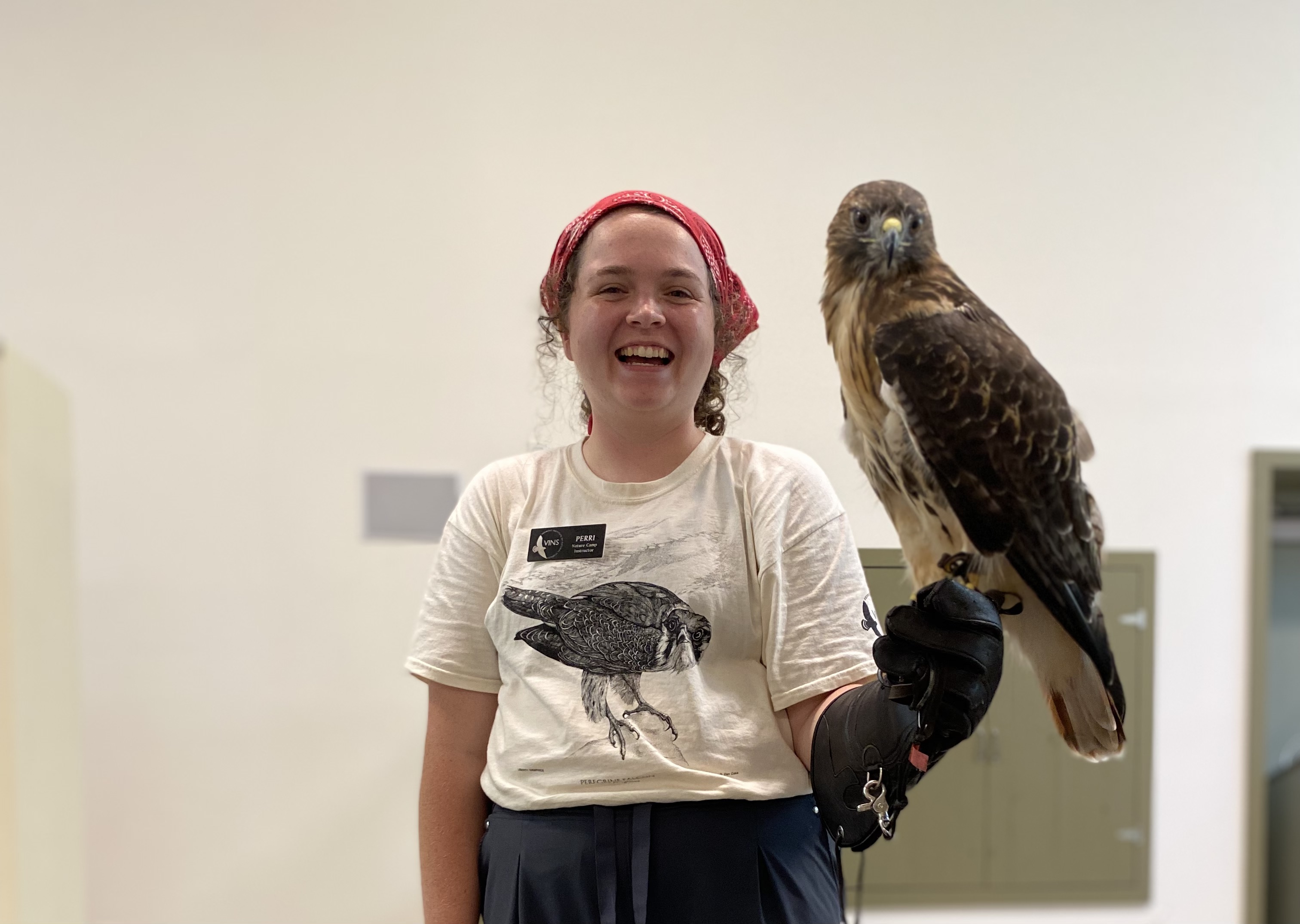 I am looking at the dimensions of niche in wood warblers by assessing current knowledge. The goal is to determine what the most fundamental aspects are when describing niche and to identify where gaps in current scientific consensus occur.
Rose Horn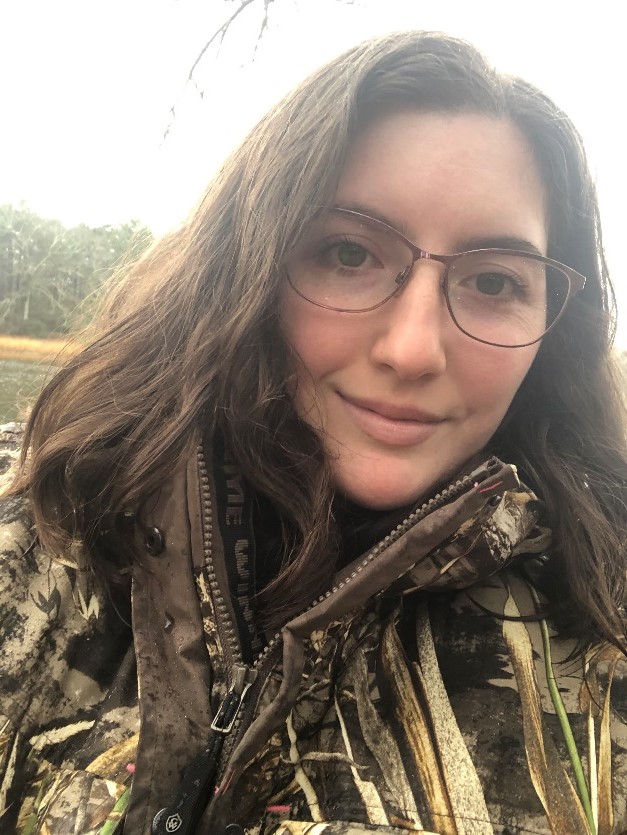 Advisor: Christopher Boyd
Research: My research focuses on identifying underserved coastal communities and utilizing a living shoreline suitability model to determine how to help these communities combat storm surges and sea level rise.
Madison Kennedy
Advisor: Stephen Landers
Thesis title: Kinorhynch communities of Mobile Bay.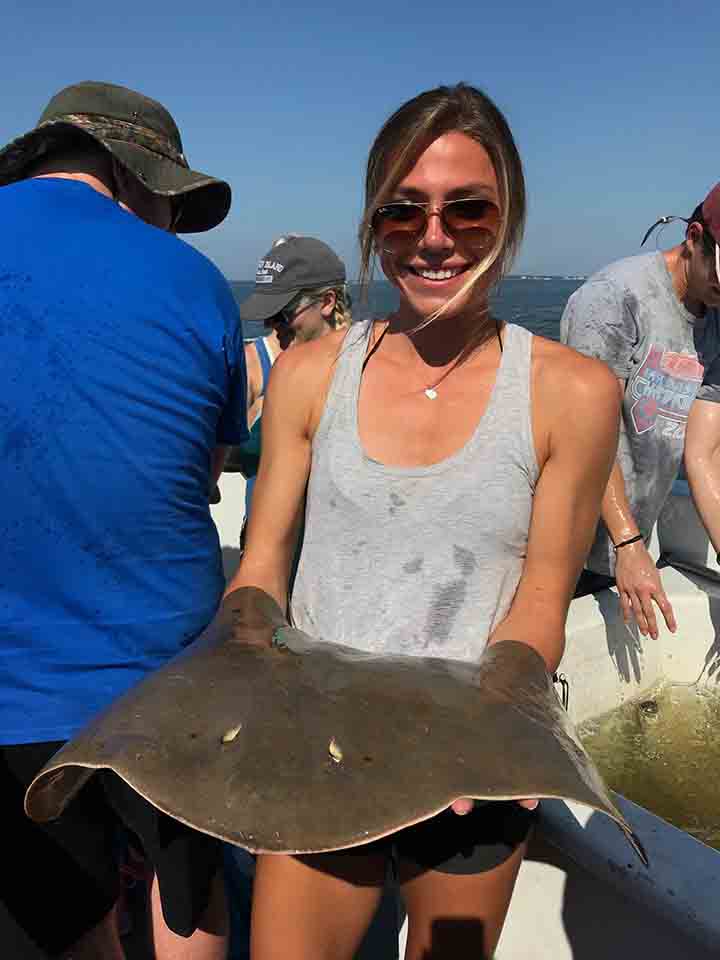 Thesis title: Kinorhynch communities of Mobile Bay.
Research: I am assessing kinorhynch community assemblages in Mobile Bay via sediment samples with various abiotic and SEM/light microscopy techniques to determine their distributions and build on Alabama's kinorhynch diversity.
Alexis Nank
Advisor: Chris Boyd
Thesis title: Comparing the Success of Living Shoreline Project Sites to that of Natural Unprotected Shorelines in Coastal Alabama and Pensacola Bay, Florida using Aerial Imagery and other GIS Monitoring Tool
Richa Kantilal Patel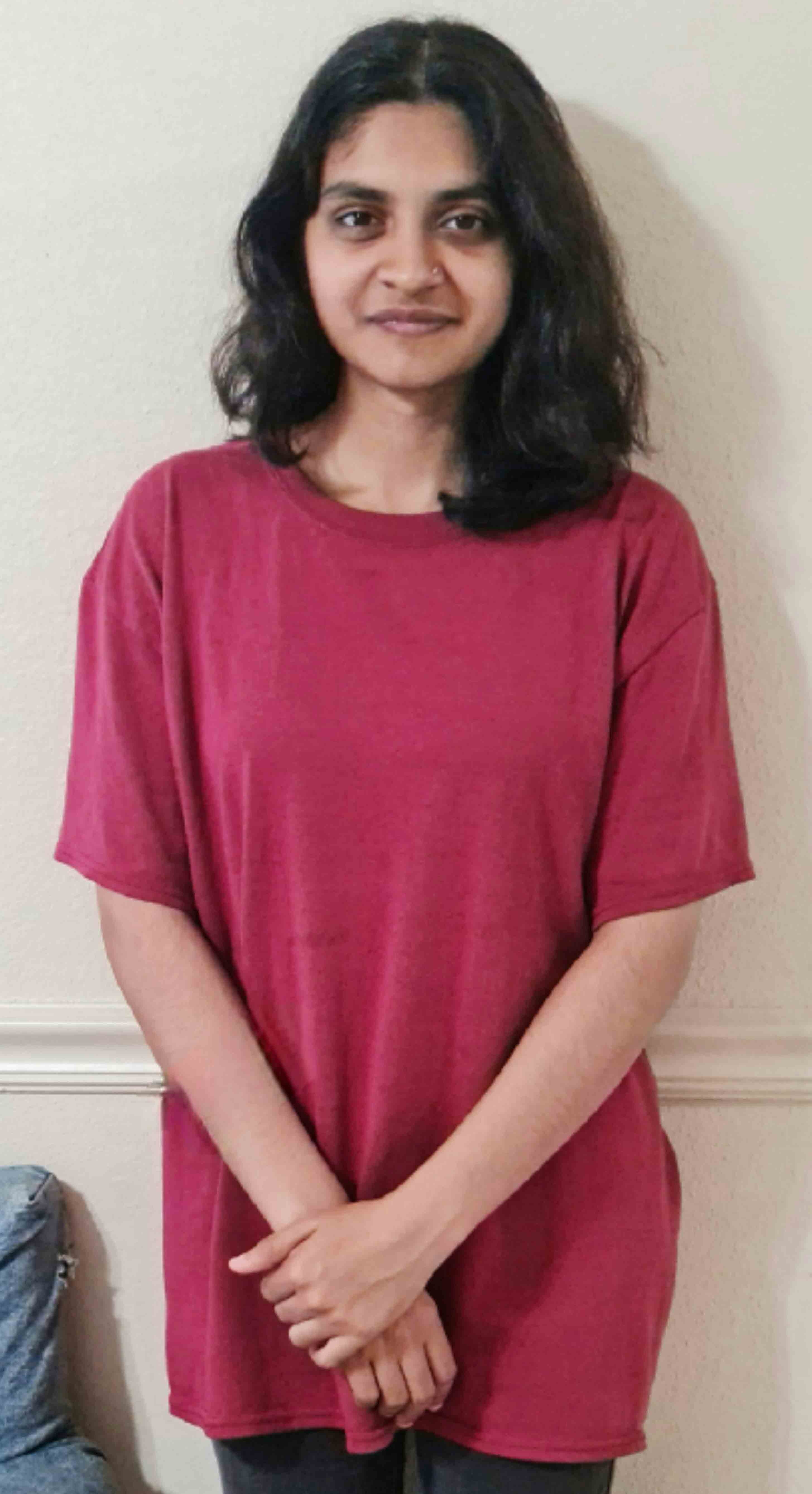 Research: I am working on the algoritm to predict the novel microRNA-bindig sites resulting from the genetic variations.
Santoshi Pyakurel
Advisor: Joong-Wook Park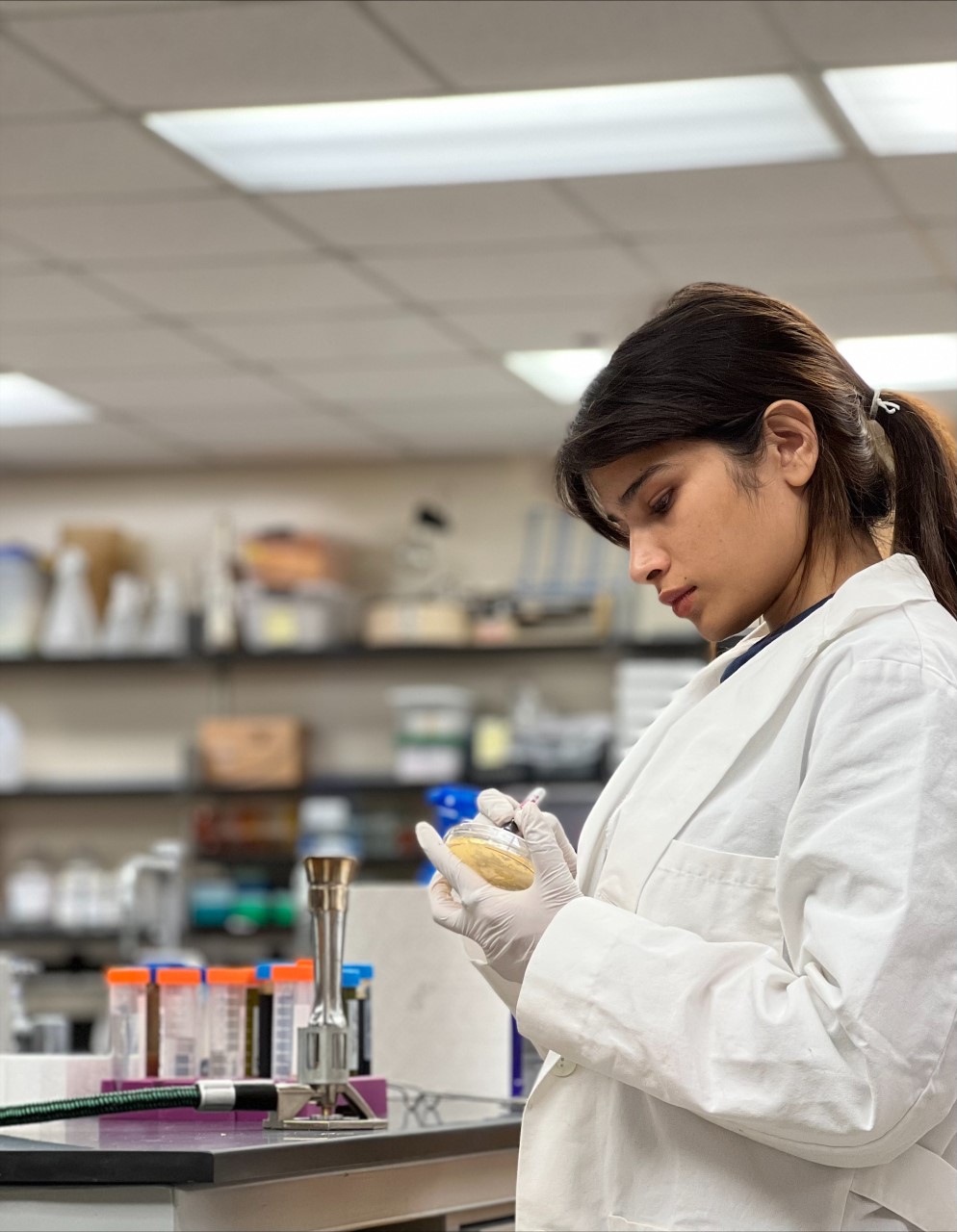 Thesis title: Impact of Crude Oil, Corexit 9500A, and Detergents on the Growth of Vibrio parahaemolyticus
Alexandria Sand
Advisor: Brian Helms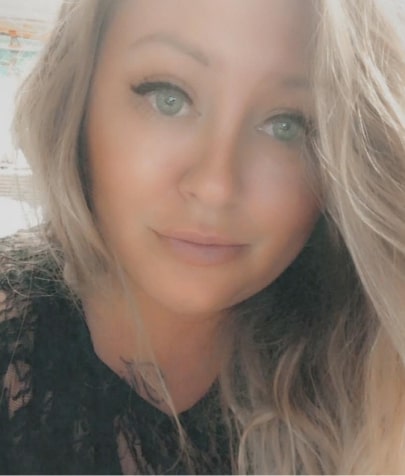 Thesis title : Using morphological variation to predict parasite infection in invasive apple snails (Pomacea paludosa) in Point A Reservoir, AL.
Research: I am using a combination of meristic and geometric morphometric approaches to determine any relationships between shell form and parasite infection in introduced apple snails.
Graduate Alumni List
Holly Clifton (2022), Polyenvironmental Corporation, Dothan, AL, U.S.A.
Miruna Giurgiu (2022), PhD program, Center for Energy, Environmental and Technological Research, Madrid, Spain.
Hannah Merren (2022), PhD program, the School of Fisheries, Aquaculture, and Aquatic Sciences, Auburn University, AL, U.S.A.
Student Research Travel Grants
The Department of Biological and Environmental Sciences at Troy University encourages students who are biology and environmental science majors to conduct undergraduate and graduate research with faculty members in the department. The primary goal of the grants is to support student travel to give presentations resulting from their research at professional conferences.
ELIGIBILITY:
Students pursuing B.S. or M.S. degrees in biology or environmental science at Troy University and who have conducted research resulting in abstracts accepted/published in official proceedings of scientific conferences are eligible to apply for a grant. Applicants must be officially registered as students at Troy University, and proposals must be submitted prior to professional conference dates.
PROPOSAL GUIDELINES:
A. Cover sheet
The cover sheet should include the following: names, addresses, email addresses, and phone numbers of the student investigator(s) and their faculty advisors.
B. An official copy of the accepted/published abstract resulting from research conducted while pursuing a B. S. or M.S. degree at Troy University and a copy of the oral/poster presentation will be submitted.
C. Anticipated benefits to the student(s), faculty advisor(s), and Troy University by attending and presenting at the professional conference of interest will be summarized.
D. An itemized budget will be submitted.
A detailed budget must be provided. Budget items may include the following: conference registration, mileage or air fare, lodging, meals, printing costs, and oral presentation preparation (not for purchase of computer hardware or software). Proof of these costs (official receipts) will be submitted to the department after the conference is attended and the presentation has been made. Funds will be provided on a reimbursement basis.
Proposals are reviewed by a Troy University Department of Biological and Environmental Sciences evaluation committee. Proposals are submitted to Dr. Wayne Morris, Professor of Biology, Department of Biological and Environmental Sciences, MSCX 210F, Troy University, Troy, AL 36082.
GRANT AMOUNTS:
Funding requests in amounts up to $750 per conference are allowed. If multiple students are giving the same presentation, transportation and lodging will need to be shared and monetary requests reflecting this accordingly.
RESPONSIBILITY OF GRANTEE:
Recipients of grants must acknowledge the Department of Biological and Environmental Sciences in any scientific articles as well as in any professional presentations resulting from the work supported.