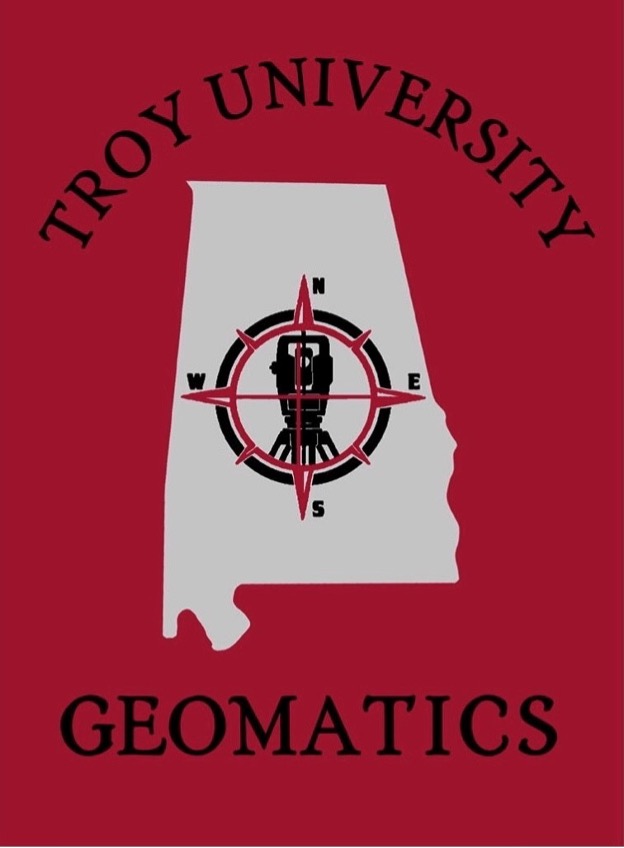 Purpose
Troy University Chapter of the Alabama Society of Professional Land Surveyors (ASPLS) is a student led group with the purpose of promoting the welfare and excellence of the ASPLS, and to assist in the development and support of a mutually beneficial relationship between the chapter, the ASPLS, and Troy University. The chapter was formed in 2000 and has provided leadership and service opportunities to geomatics students for 20 years.


Benefits
The association with professional members of the ASPLS allows students to begin to develop relationships in the field of surveying and geomatics that can aid them as they transition into their careers as surveyors. The ASPLS is also a very faithful supporter of the geomatics students through scholarships and sponsorships to the annual ASPLS convention.


Officers
The chapter officers for 2022-2023 are:
President – Spencer Hodges- center
Vice President – Sawyer McKenzie - right
Secretary/Treasurer – Cam Dowdy - left

Service
The chapter conducts fund raisers every year in order to accomplish projects within the department. Chapter hats and t-shirts are usually sold to raise funds. The students in the 2018-2019 chapter purchased a full- size refrigerator for the department and set up a student study area. The 2020-2021 chapter sponsored a meal for the first virtually company visit to the department during the pandemic. Members assist with hosting representatives and coordinating the meals provided for interested students.
The Chapter hosts an annual shrimp boil tailgate party during football season with a sponsoring company from Tallahassee, FL, Surveying and Mapping (SAM). They also host a senior dinner at the end of the academic year to bid farewell to their graduating classmates.
The members are always willing to help with departmental recruiting events like Trojan Day and Geo Day. Pictured below are officers sharing about their experiences at Troy with Trojan Day visitors.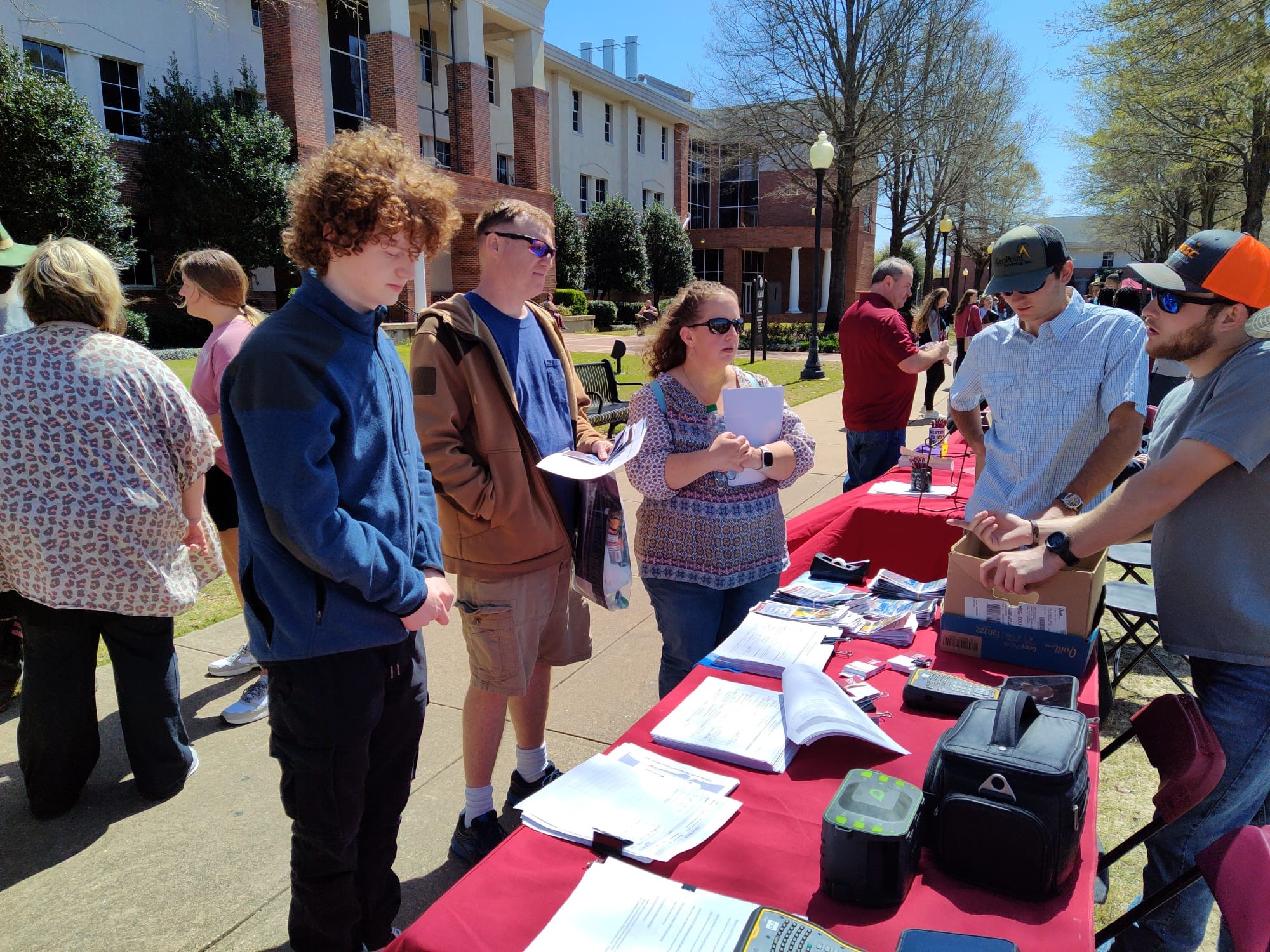 Membership
To apply for membership a student must attend a business meeting held by the chapter and pay the required dues to the chapter.