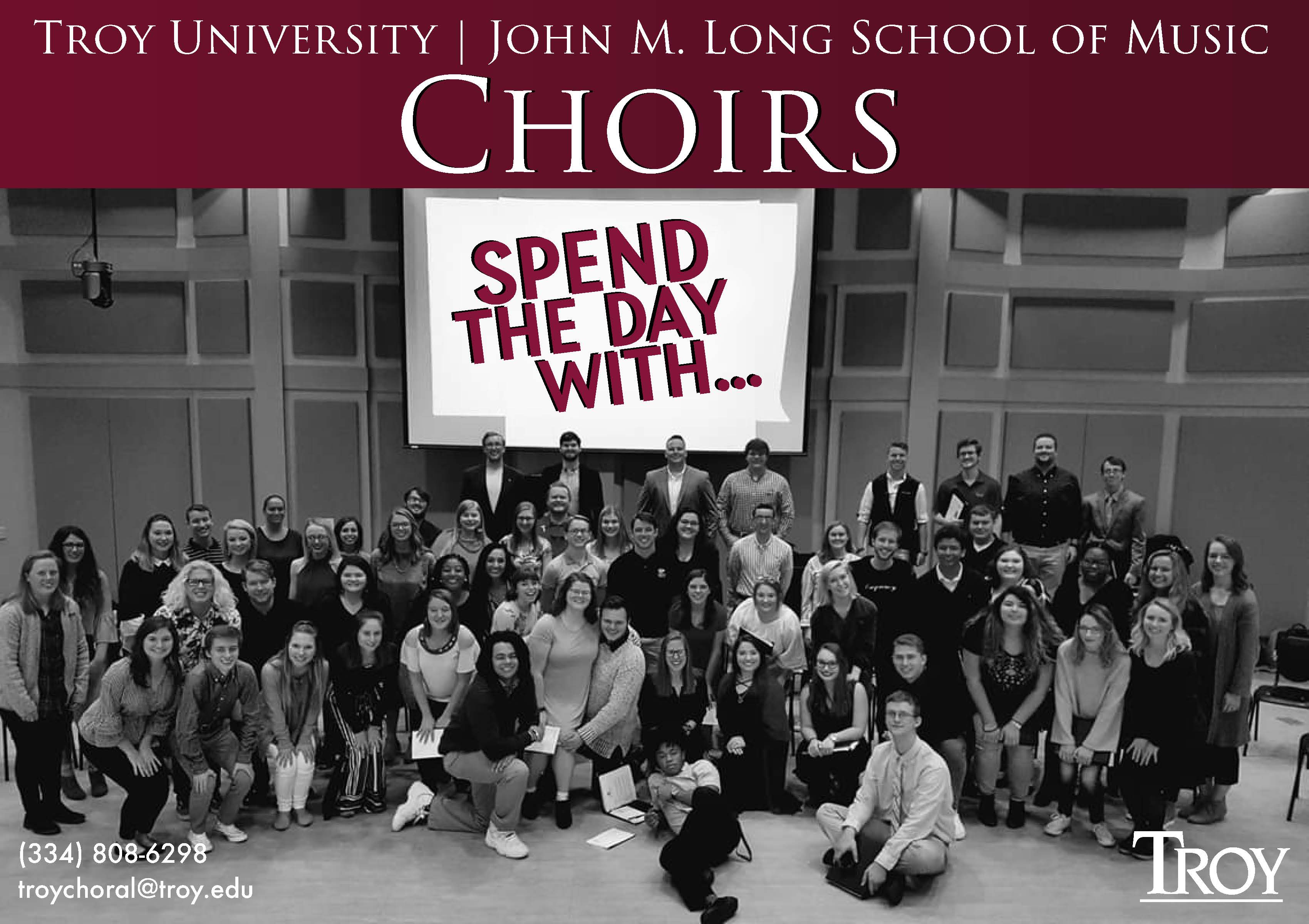 Bring your choral ensemble to TROY or bring TROY to your ensemble!
Opportunities exist for you to schedule a visit with the Troy University Choral Department. Bring your ensemble to Troy's campus to participate in a rehearsal with Concert Chorale or frequency. You can also choose to tour the Troy campus, meet with admissions, eat lunch on campus, and request a workshop with faculty members. We now also offer a virtual format where you can meet online with current faculty or students, schedule a virtual workshop with voice professors, or attend a choir rehearsal virtually. We are happy to accommodate to your ensemble's needs.
Troy University Concert Chorale is the premier vocal auditioned ensemble in the School of Music. This group studies classical, traditional, and contemporary pieces and rehearses Monday, Wednesday, and Friday at 11am. frequency is an auditioned vocal jazz ensemble which rehearses Tuesday and Thursday at 12:30pm. Students study contemporary a cappella choral music with an emphasis on highly stylized and advanced vocal jazz.
Performances